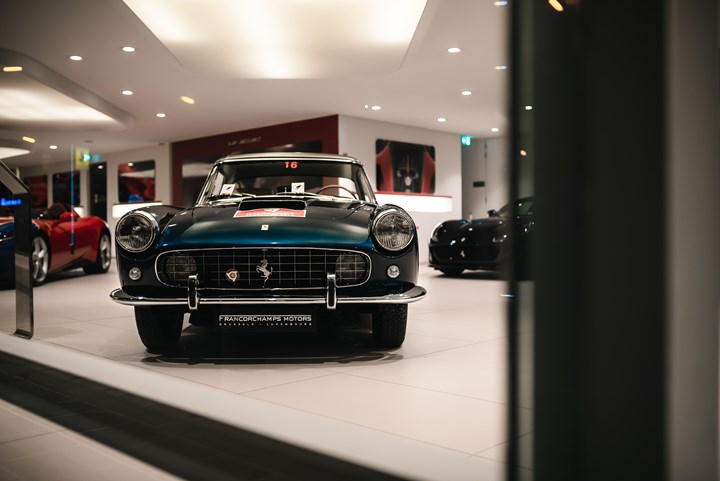 This is the 1960 Ferrari 250 GT convertible Pininfarina Series 2 (chassis 1925GT). This car is unique in the world, thanks to its stainless steel hard top.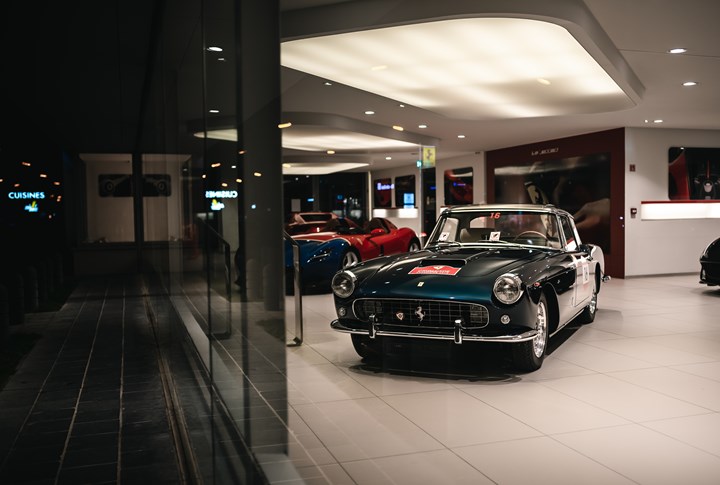 This unique example belonged to the great art collector Adrien Maeght. The car left the Ferrari workshops on 7 June 1960. It is painted in "blu sera" and has a white leather interior. The car has a stainless steel hard top as Prince Moulay Abdallah (younger brother of the King of Morocco) requested it. For the record, although the car belongs to the brother of the King of Morocco, he used to drive it regularly. When Adrien Maeght bought the car, he exhibited it in his museum. The car was then sold at Artcurial in 2016.
These photos were taken at Ferrari Francorchamps Motors in Wavre (Belgium) by Arthur Bouchez.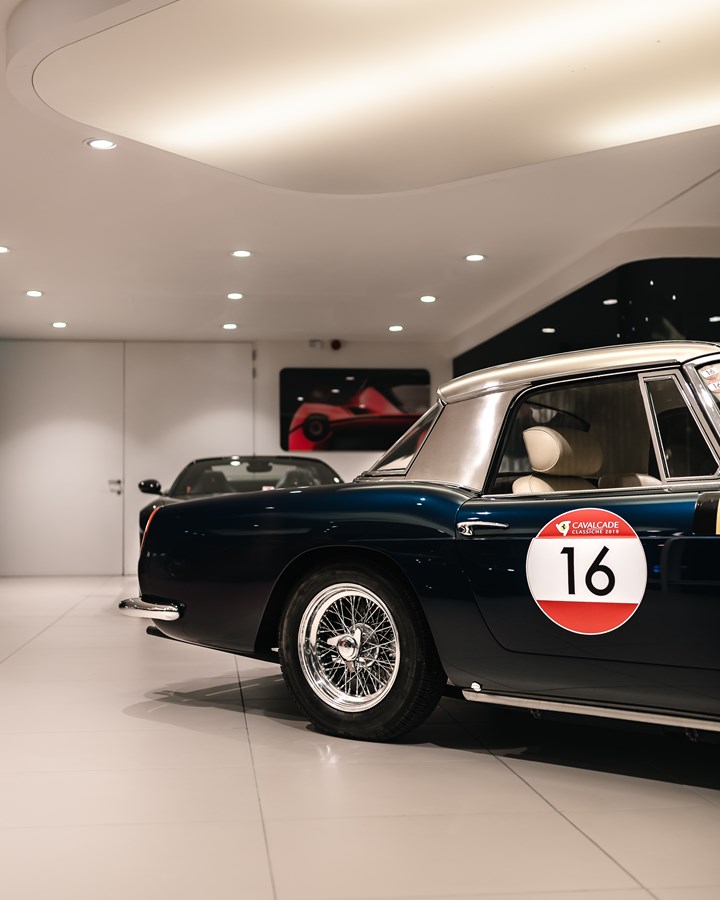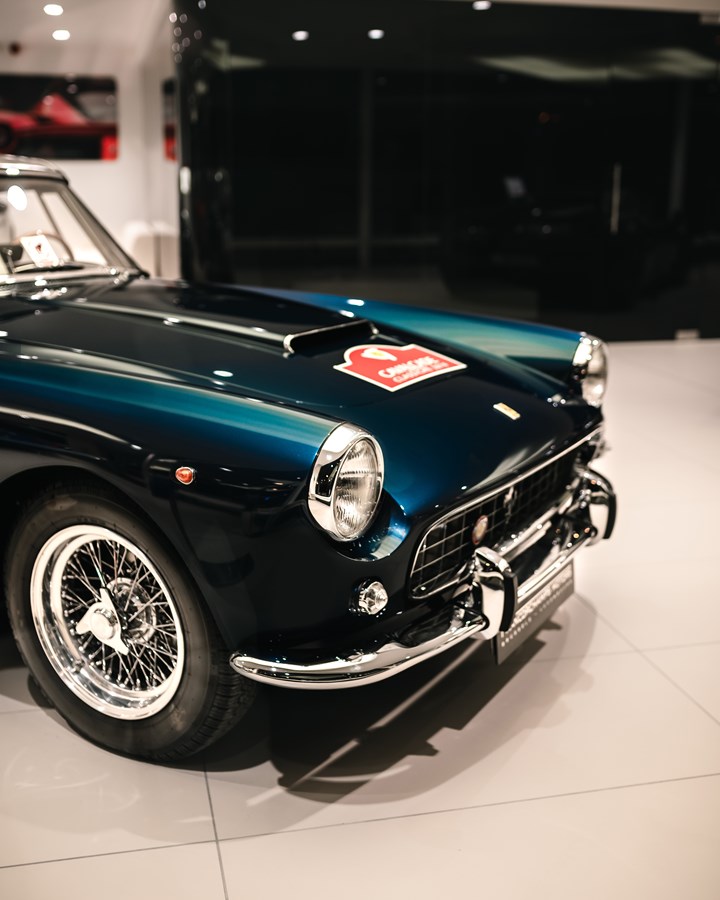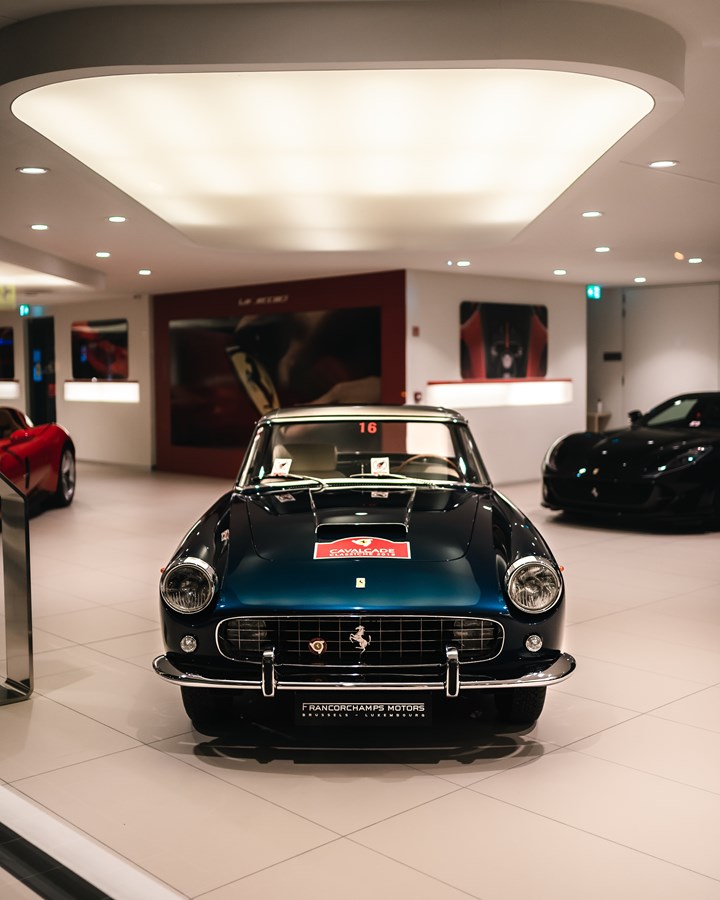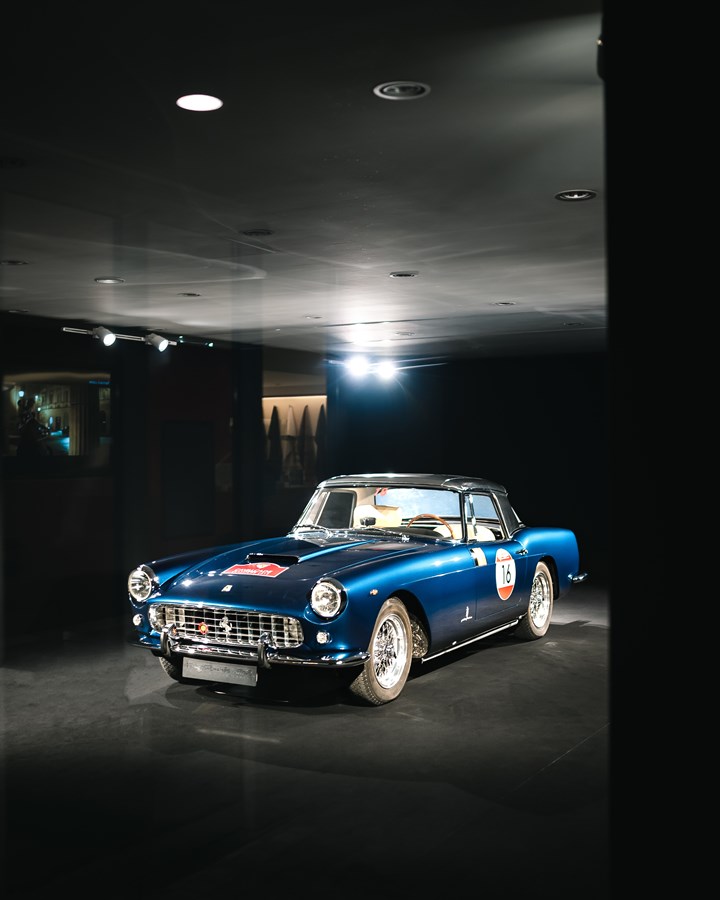 About the author: