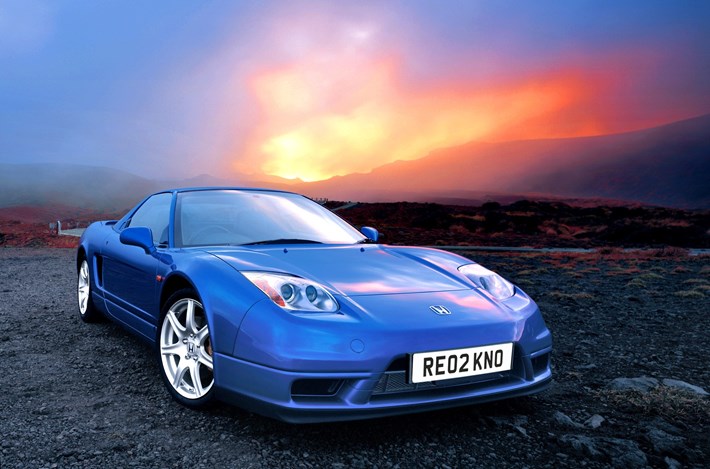 Overview                      
Back in the '80s, European sportscar manufacturers had fallen into something of a rut, aside from a few exceptions like the Porsche 959 and Ferrari F40, the majority of sports- and supercars that were on offer were mildly reworked variants of older models, fast but compromised and wholly unsuited to daily use.
Then, seemingly out of nowhere, along came the Honda NSX, Japan's first true supercar and bearing all the hallmarks of the Japanese motor industry's fastidious attention to quality and reliability.
Equipped with a 199kW 3.0-litre V6 engine, the NSX offered Ferrari 348 equalling performance allied with vice-free handling characteristics and useability that was generally the preserve of mundane family transport. It had a decent-sized boot, plenty of storage in the cockpit and could be driven along in heavy traffic one moment and blasted around a track the next.
The interior was comfortable, all major controls fell easily to hand, but the design was criticised by some for being a bit bland compared to the competition. A small price to pay for owning what was one of the most complete sports cars of its day. Two years after its introduction the more track-focused NSX-R was introduced, it offered a sharper suspension setup and reduced kerb weight. The NSX-T targa model was added to the range in 1995 and numerous detail changes were introduced such as an uprated steering rack, improved LSD on manual cars and steering-mounted shift buttons for automatics.
The next big change took place in 1997 with the engine growing in capacity to 3.2-litres and gaining an extra 15kW, a six-speed manual transmission was also phased in. A final facelift in 2002 replaced the pop-up headlights with traditional items but the NSX was really starting to show its age and the competition had long since introduced their new generation of supercars.
The NSX soldiered on until 2005, still an impressive piece of kit but not quite the class-leader it once was. Viewed as a modern classic, the Honda NSX makes a very compelling case for itself, the strengths which made it such a game-changer in its day have made it just as desirable 31-years after its introduction.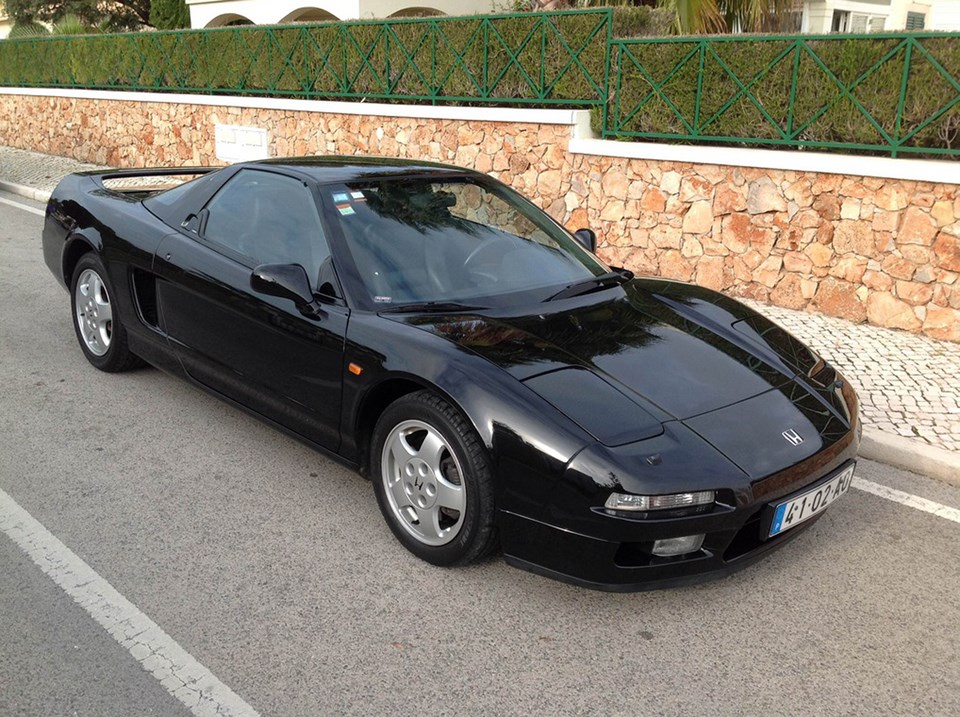 What To Buy
The recent release of the second-generation NSX in 2016 has helped shine some light on the first-generation cars once again, this has seen values rise but be wary of previously unloved examples being sold for inflated prices.
As with any classic, service history is vital, most cars are now serviced by independent specialists who probably know more about the cars than the official dealerships. Mileages vary and some cars have covered a lot of distance, as long as the service book has all of its stamps this shouldn't be a concern. Not much goes wrong with them but parts can be pricey.
A few limited-edition cars like the Alex Zanardi edition and S-Zero were offered in the US and Japan respectively but if you are looking solely at SA cars then your choice will be rather limited.
The later post-facelift models tend to command the highest values, but low-mileage early cars have sold for big numbers too, both are enjoyable but the later cars are more engaging when pushing on. Automatics used to be a cheap way into NSX ownership, but these too have gone up in value, it is best to drive one to see whether its more laid-back character suits you. The elegant simplicity of the Honda NSX shines through regardless of the variant you choose.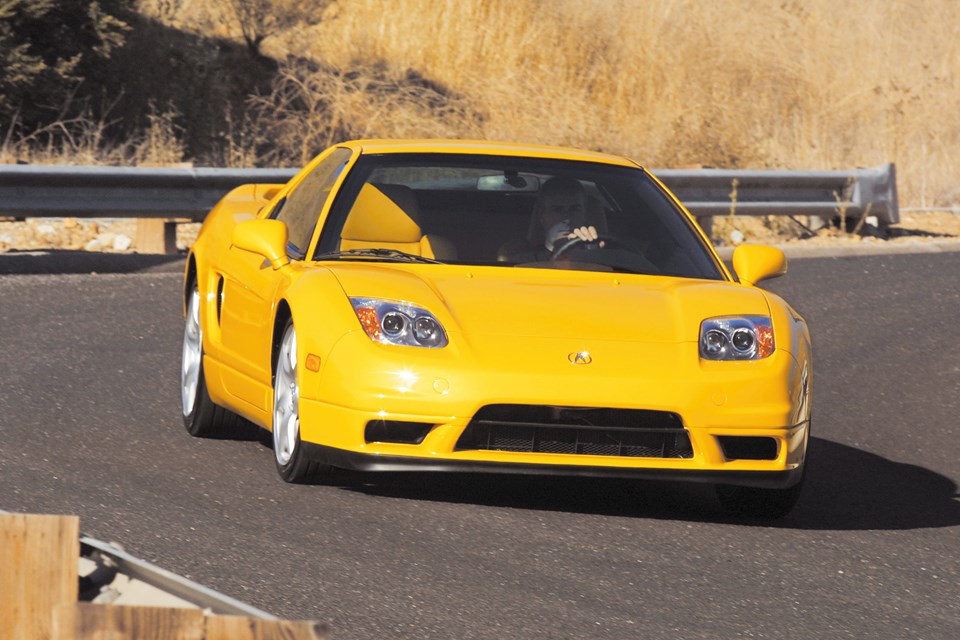 Checklist
The 3.0-litre V6 engine is generally trouble-free and aside from an annual oil and filter change, the cambelt and camshaft pulley should be changed every five years, although some specialists say these items can last longer. The power delivery should be linear with a noticeable pick-up at higher revs, if the car is hesitant or feels flat then the VVIS variable intake manifold may need inspecting. The VTEC solenoids can fail which will also make the car feel less willing at higher revs.
Water pumps can last up to 160,000-km but the coolant needs changing every four years, the coolant tank can also develop leaks so should be inspected at each service.
Some early five-speed manuals had defective fasteners securing the countershaft bearing ring, the affected units were numbered J4A4-1003542 to J4A4-1005978 (marked on the gearbox) and most were sorted out by Honda, while it is unlikely that many cars still have the original fasteners, it is still worth checking, especially on very low mileage garage queens.
Clutches can last up to 100,000-km on pampered cars but frequent changes may be a sign that the car has led a hard life. The automatic transmission is also robust but if changes are slurred or take a while to engage then specialist attention will be needed.
Suspension rubbers wear out over time, some owners have either upgraded their cars with polyurethane bushes or converted them to the later NSX-R spec. This makes for a far sharper driving experience around a track, but the standard car's setup is ideal for fast road use.
The NSX was one of the first mass-produced aluminium bodied cars and it was built to a high standard, panel gaps should be small and even and any sign of overspray or differences in paint quality between body panels could indicate accident repair.
Like the rest of the car, the interior is hard-wearing and stands up well to regular use. Most exported cars came fitted with luxuries like electric seats, air conditioning and cruise control, make sure everything works as it is supposed to. Fans can get stuck on the fastest setting and infrequently used electric window mechanisms can seize.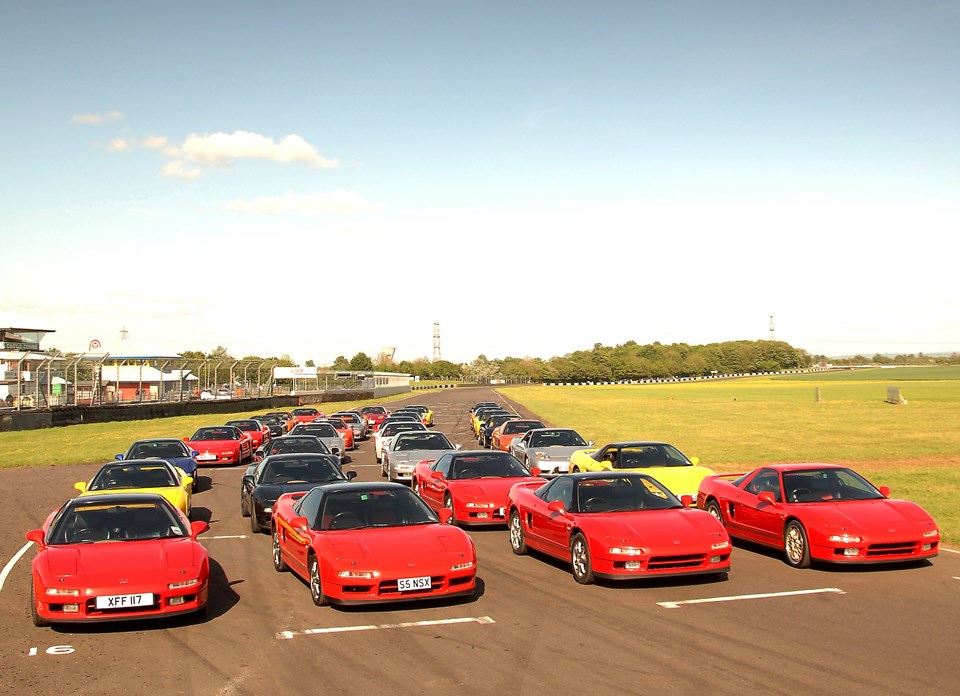 Production History
1990:   Honda NSX coupe revealed with 199kW 3.0-litre V6 and five-speed manual gearbox. Sold as Acura NSX in US, Hong Kong and Canadian markets. Four-speed automatic also became an option.
1992:   Honda NSX-R arrives with sharper handling and lighter kerb weight.
1995:   Honda NSX-T with removable targa top is introduced. Mechanical updates to range include steering improvements and drive-by-wire throttle.
1997:   Engine capacity increased to 3.2-litres, power up to 213kW. Six-speed manual replaces older five-speed unit.
1999:   Zanardi Edition model offered in US-featuring modified suspension and bespoke trim-49 built.
2002:   Facelift sees redesigned front without pop-up headlights among other detail changes.
2005:   Honda NSX production ends. Approximately 18,000 cars built in total.
Specifications

Engine:            3.0-litre dohc V6
Power:             199kW
Top Speed:     254kph
0-100kph:       5.7sec