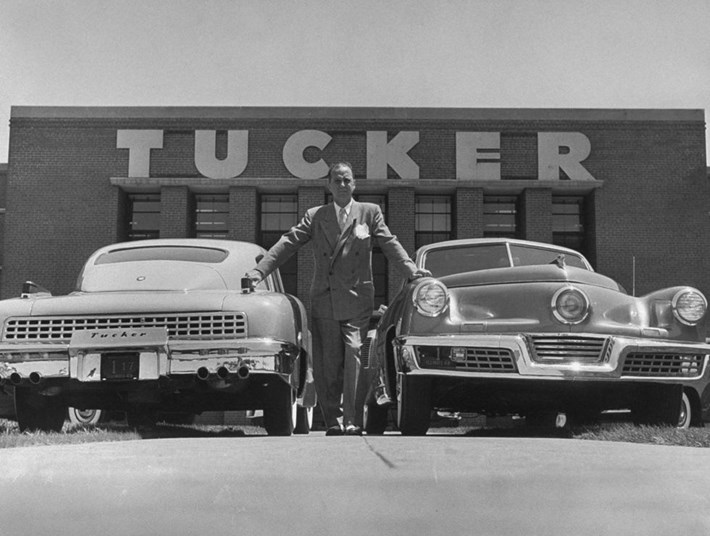 What may have become the greatest American car of all time ended up being a massive financial flop. This is the story of the Tucker 48, a car that was only produced in very small numbers.
The life of Preston Tucker continues to fascinate, 67 years after his death. Some may remember the film Francis Ford Coppola released in 1988. Yet his story could have been forgotten, overshadowed by those of the great American car manufacturers.
Born in 1903, the man was a jack-of-all-trades with a passion for cars. Before the Second World War, he proved to be an excellent car salesman and was noticed wherever he went. As the war approached, he designed a fast military vehicle equipped with a highly mobile firing turret. This attracted the attention of the American army, which bought the rights, making Tucker a rich man.
After the war, Tucker designed an ideal car with the latest safety features and launched a fundraising campaign.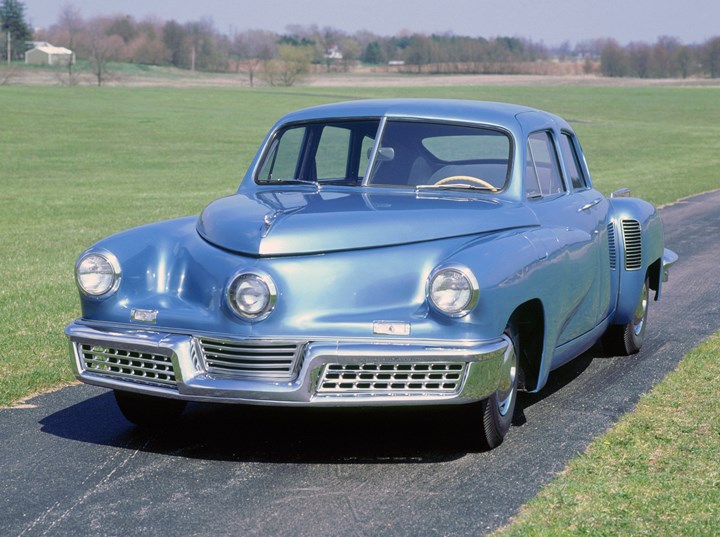 Groundbreaking ideas
At the end of the 1940s, Preston Tucker had revolutionary ideas that confused a very conservative clientele. The development of his car, which he did not hesitate to call "The Car of Tomorrow", was not easy and delays accumulated.
On the basis of his experience, he developed a minimalist, padded dashboard, an unbreakable windscreen, a third headlight that tilts according to the position of the wheels, large doors without edges and a parking brake protected by a key.
In addition, it was extremely aerodynamic in order to be as efficient as possible, and was powered by a Franklin helicopter engine, a 5.5-litre in-line 6-cylinder developing 166 hp. The pre-selective gearbox, supplied by Cord, had 4 speeds.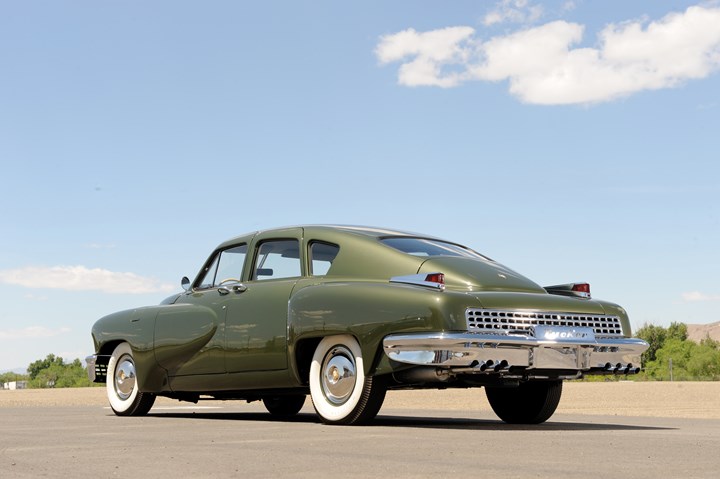 Not enough cash
Finally, a small production run of about 50 cars was built and on June 19, 1947, the Tucker 48 was presented to a select audience of 3,000 people. Although the car was an engineering marvel from the ever-busy mind of its designer, obvious design problems did not go unnoticed by some of the guests who made their reservations known.
Tucker's biggest problem was the lack of funding that became a barrier to his car's development. The man did not give up and came up with a brilliant and very simple marketing operation: to ensure a good place in the order queue, customers could buy accessories for their future vehicle in advance. Preston Tucker brought in a lot of money for the company.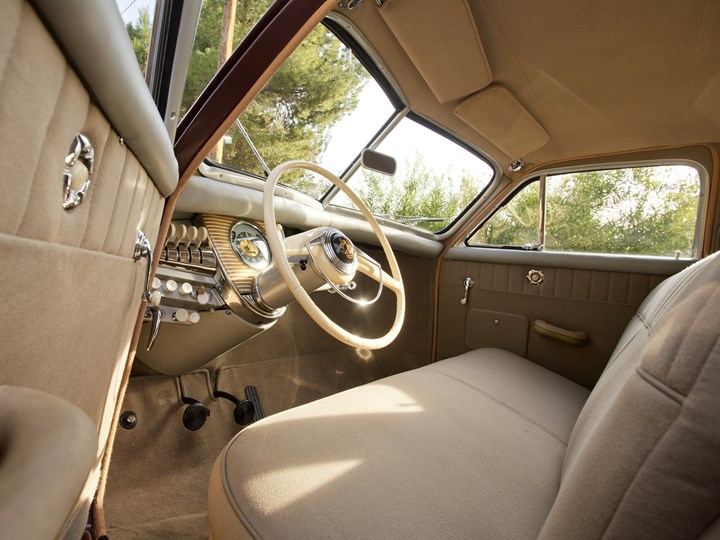 Trial
This dubious procedure soon attracted the attention of the stock exchange's supervisory committee, which accused Tucker of misleading advertising and swindling his customers and partners. For his part, Preston Tucker accused the "Big Three", the three largest American car manufacturers (Ford, General Motors and Chrysler) of being responsible for sabotaging his company.
In 1950, Tucker was acquitted and all charges were dropped. Having suffered from the negative media hype, the Tucker Car Corporation was declared bankrupt and 1,500 people were laid off. Deeply affected by this failure, Preston Tucker did not manage to resurrect his company and died only a few years later in 1956 of cancer.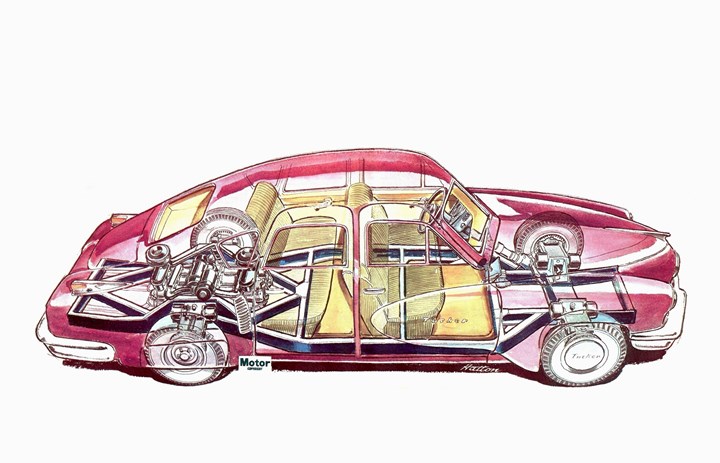 Missed opportunity
Considered one of the greatest failures of the American automobile industry, the Tucker story is one of a grand plan poorly executed.
Although the concept of this car was more than commendable and its technology far ahead of its time, the extremely perfectionist character of its creator and his whimsical personality condemned it to failure.
Only 52 examples of the Tucker 48 were produced and there are 47 left, most of them displayed in museums across the Atlantic.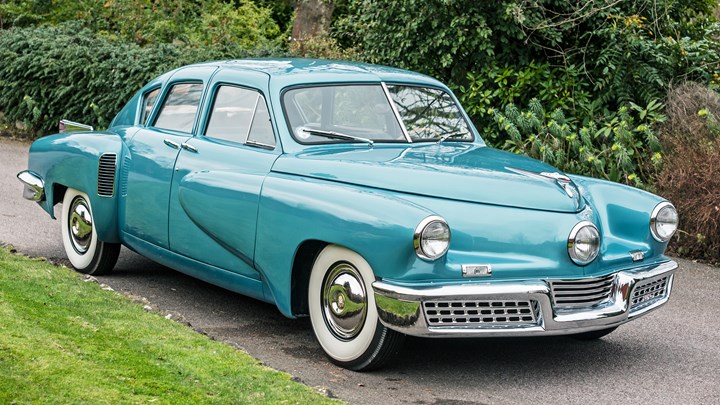 About the author: