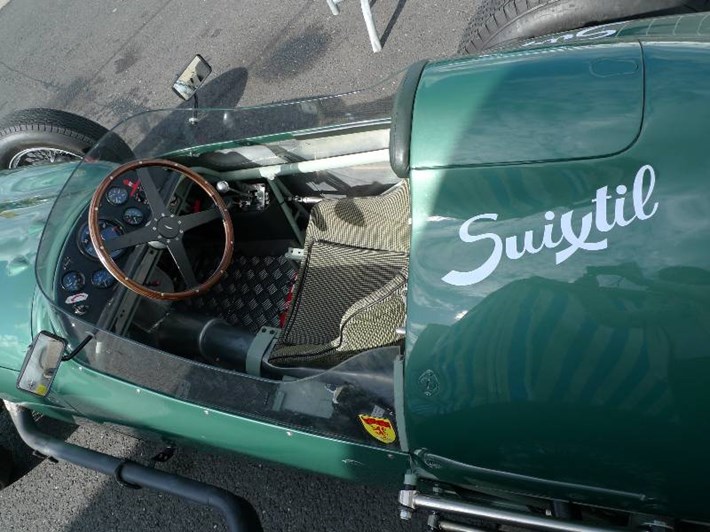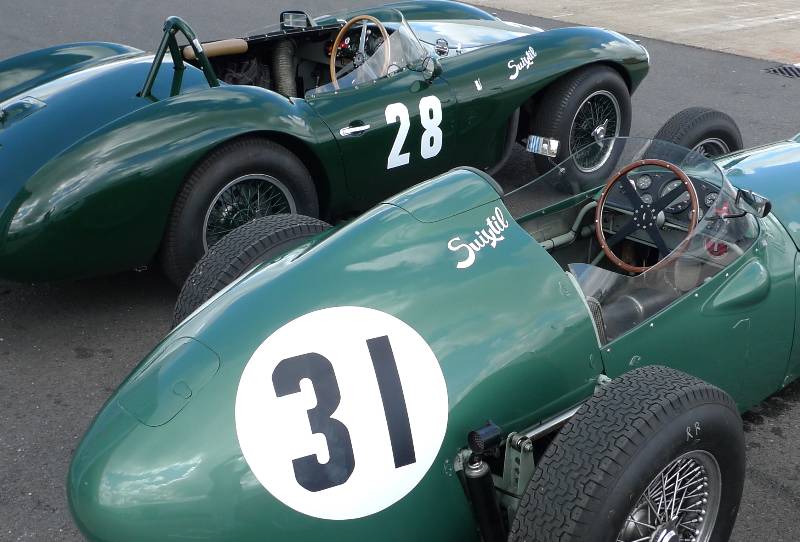 The Suixtil team just got back from the Silverstone Classic, and what a show that was. As much as the Festival of Speed feels like a good-natured fun-fair of all things motorized, the Silverstone Classic takes us all back to the racing roots of these mean machines gathered in splendid plateaus and there is simply nothing as fun as to see and hear these beautiful machines tear down the tarmac in elaborated lap dances, driven to merciless excesses by their drivers, pushed to the very limit in their quest for victory. What could be more Classic than this? On the side of this genial madness, there is also a Concours d'Elegance, an auction, classic car club reunions, concession stands and so much more. Very at life speed indeed! All that before even mentioning the apparition of Carlos Santana himself, though not on the track but on his more familiar stage, for an open air concert under a beautiful Kent evening.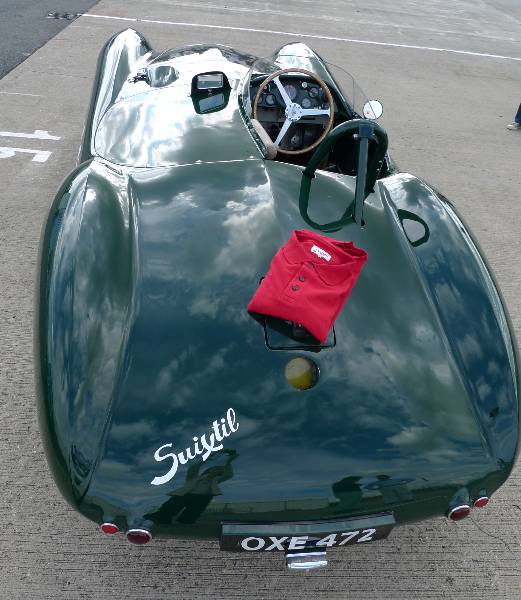 The races are mad for sure. Who would think of bringing these incredible machines, that have all paid their dues (and then some) before, back to the track and pit them at each others' to just see if they still have the right stuff? Who, in their right mind, would rush down places with names such as "Maggots" and "Hangars straight" or, for those of you who still remember the religious streak we grew after the FoS, "Chapel", "Priory" and "Abbey"? All in all, a challenge to sanity, 21 times over the course of a long week-end: some true edge of your seat, if you could find any, show with some -luckily not often given the skills and fair play of the participants- contact, some grass spinning and speeds that defy understanding and -sometime- gravity.
The plateaus? Everything was there, from pre-war antiques that were not shy about their age but still going strong, though bringing less of a glimmer in our eye (considering they pre-dated our own period of glory) to the stuff legends were made of, Maserati models that Fangio himself took to the limit (one more time), Aston Martins that have probably known Sir Stirling Moss, Peter Collins and Pat Griffith, Lotuses' that Colin Chapman and Jim Clarke would both have loved, and Lolas, ah Lolas…car should not be named after women, it brings about some comparisons that, knowing our unfettered love for all things mechanical, are not even remotely fair. And there was just so much more that enumerating it all here would turn this into a who's who of the motorized world. And all these Grande Dames that have revolutionized their times -and taken many lives doing so- were racing one another to see who still had more guts.
The Clubs then: it is amazing to see what comes out of garages and gather on occasion like these: the parking areas become overtaken by metal of a quality one only dreams of and owners cluster around their machines, comparing metal, revving up engines and exchanging stories. The air charges up with octane and the spirits get lifted as much as the drivers' ones through the adrenaline of their races. It is a spectacle to behold.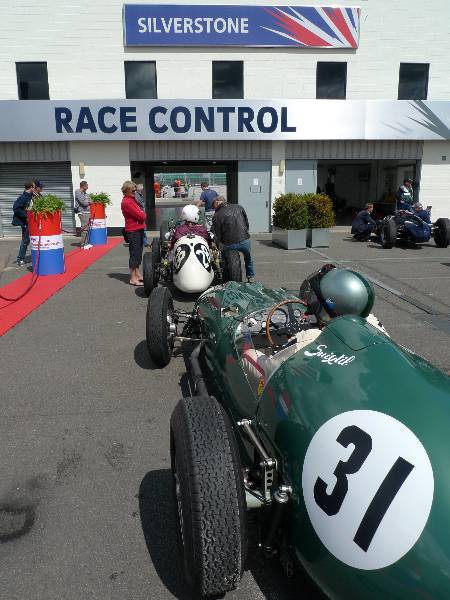 And your Suixtilteam in all this: well -as we are becoming accustomed too we travelled to the site in style, rested well for endless days filled-up with exchanges of stories from then and answering questions about now. Long days spent restlessly listening to the retransmission of the races (what about this friend going from pole to third, about that one holding up his position through sheer grit) and the roaring of the engines not 100 yards from our booth. If it was not for the great company we kept, the lack of distance and yet the impossibility to cross it (because of our obligations) would be maddening. But again, in an uneven weather, the 3 days flew by at the speed of a Silver Arrow, filled with new friends and promises and looking ever brighter. To all who came to see us, thank you! To those who placed their colors on metal we can only dream of racing ourselves (this was an Aston -and what Astons these were!!! - show for us and we welcome further pictures especially from the racing), thereby contributing to bringing back the Suixtil legend to life, we are more indebted to you than we can express and God do these colors look right on your dream cars! To those we unfortunately did not get to see, welcome to "http://www.suixtil.com" the site and if you need anything to get ready for the Revival, or just a break from the grind, the list of our retail partners is listed herein and they will lift your spirits as surely as the crane takes the engine block. To all, we look forward to our next encounters and bid you all a great time until then - at life speed!