Dear readers, 
It is with great pleasure that, at this festive time of the year, we present to you the "beta" version of the new ClassicCarPassion.com website.
Of course you will still find your favorite content such as articles, a very complete events calendar, full reports, ads for vintage car sale or rental, as well as an address book that will grow with time and so much more.
The special feature of this version is that from now on every registered member will own its proper a dashboard, allowing you to manage your ads, events and profile on the basis of numerous new features. The development of this new IT platform will allow us to develop new functionality more easily in the future.
We are now inevitably entering a test phase in which we ask you for some patience and indulgence. Some older reports and images could for instance not always be displayed vperfectly. We rely on you and on the oldtimer community to send us your suggestions or comments: [email protected]
We hope you will enjoy your visits in this brand new ClassicCarPassion.com environment. We are very proud about this big leap and hope that you will visit the website as enthusiastic as us.
On behalf of the ClassicCarPassion.com team we wish you a wonderful New Year and we send you our best wishes for a promising 2017.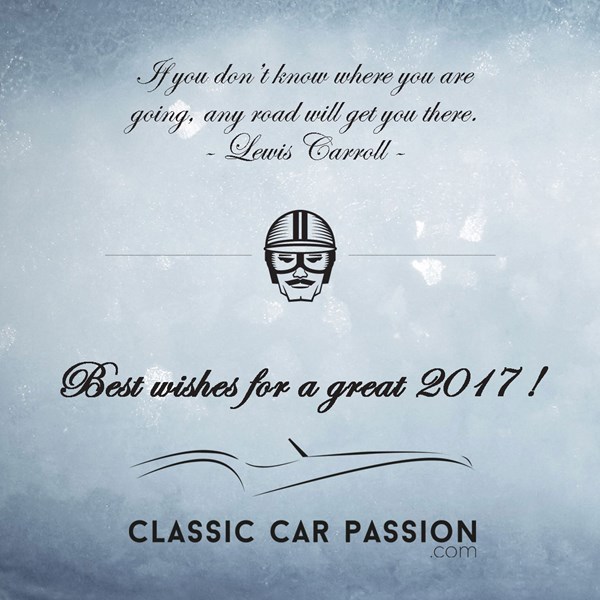 About the author: