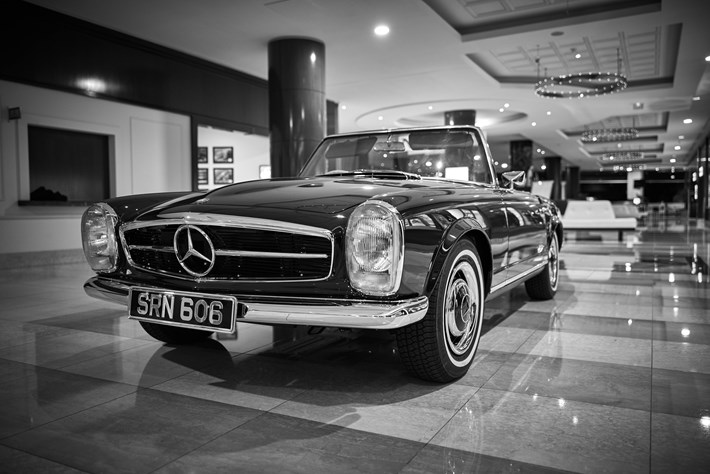 Everrati, the leader in redefining automotive icons with bespoke electric powertrains, has revealed its newest addition: the Mercedes-Benz SL W113 'Pagoda'
It will be on display during the Monaco Yacht Show which runs from 27-30th Sept
The Mercedes-Benz SL W113 'Pagoda' EV
Everrati Automotive Limited (Everrati™), the leading technology company specialising in redefining and futureproofing automotive icons through the integration of cutting-edge electric vehicle (EV) powertrains, today reveals the latest addition to its growing portfolio: a zero emission Mercedes-Benz SL W113 'Pagoda'.
The new benchmark for understated sustainable luxury, the new model made its global debut at the renowned Fairmont Monte Carlo, just a stone's throw from the famous Formula 1 Hairpin Curve and will be on display in the hotel's illustrious lobby for the duration of the Monaco Yacht Show from 27th- 30th September, an event at which the company has a significant presence.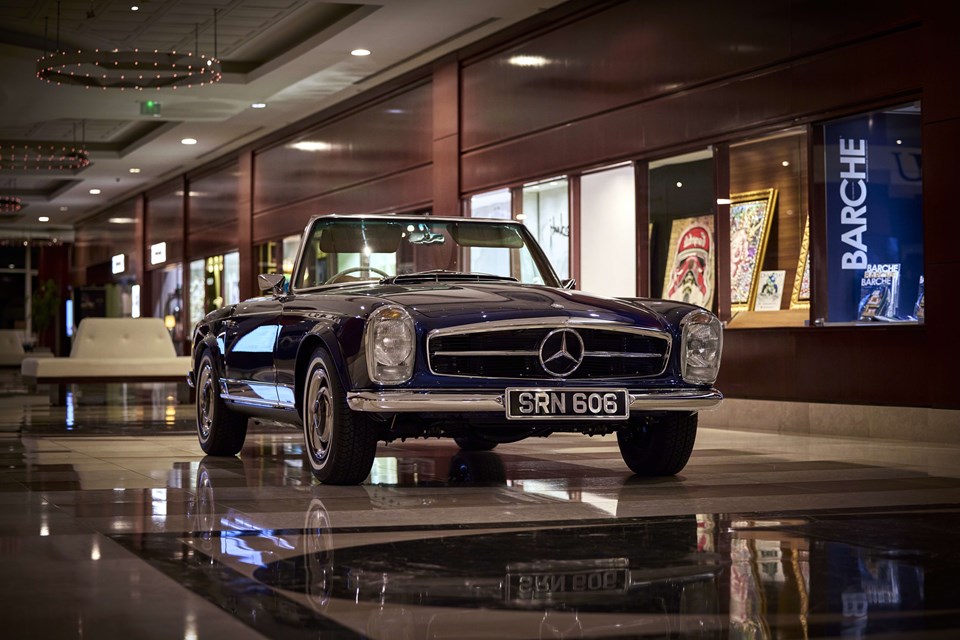 One of the most timelessly elegant, stylish, and collectible cars of all time, examples of the Mercedes-Benz SL 'Pagoda' have been owned by countless celebrities since its arrival in 1963. From legendary musicians, such as John Lennon and Tina Turner, to actors, such as Audrey Hepburn and Charlton Heston, to more modern stars including David Coulthard and Harry Styles, the SL 'Pagoda' truly deserves its place in the automotive hall of fame.
Now, Everrati has respectfully reinvented the masterpiece. Hand-built and meticulously restored to concours standards by Mercedes-Benz specialists Hilton & Moss and re-powered with a cutting-edge electric powertrain designed, developed, and manufactured in-house by Everrati. The elegant SL 'Pagoda' has been redefined as the world's ultimate open top, two-seater zero emission luxury grand tourer.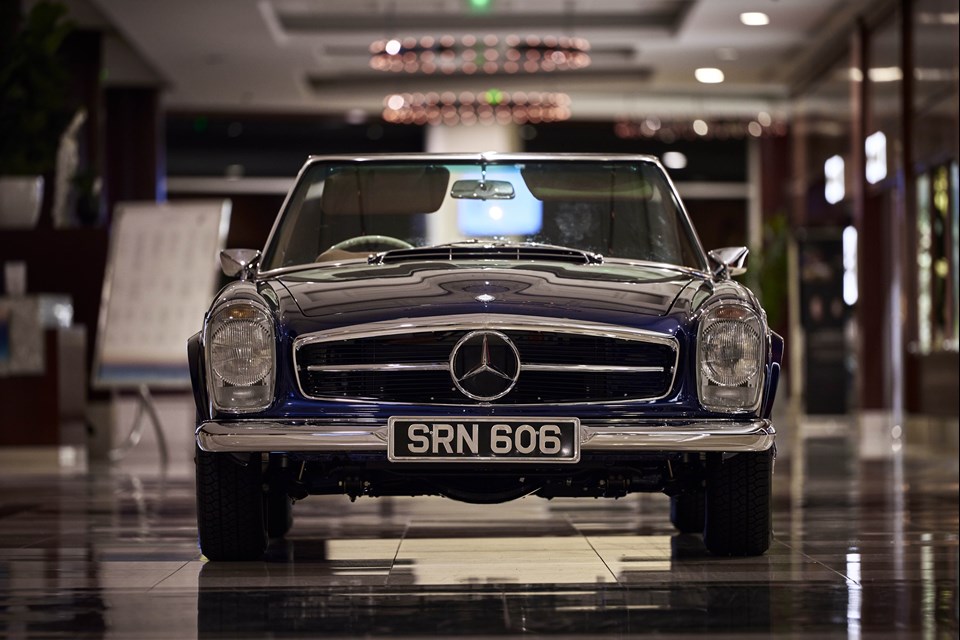 Justin Lunny, Everrati Co-Founder and CEO said: "This meticulously restored and redefined car is the ultimate two-seater electric luxury grand tourer, a unique proposition which pays homage to the history of the legendary SL 'Pagoda', yet is fully futureproofed, enabling it to be enjoyed today - and in the hands of the next generation tomorrow. We are witnessing a revolution with surging demand for high-end sustainable vehicles which are zero-emission yet retain timeless design and iconic character. We look forward to showing VIP show visitors how we have reinvented this piece of automotive history to the highest standards and could not wish for more appropriate surroundings.  
Offering an exquisite blend of heritage, luxury, sustainability, and future-proofed technology, the SL 'Pagoda' redefined by Everrati presents a unique proposition. As car custodians, Everrati stays true to the quality of the vehicle yet provides an OEM-grade powertrain upgrade that exceeds the performance specifications of the original enabling unparalleled enjoyment and fun for multi-generational owners' recreation and preservation.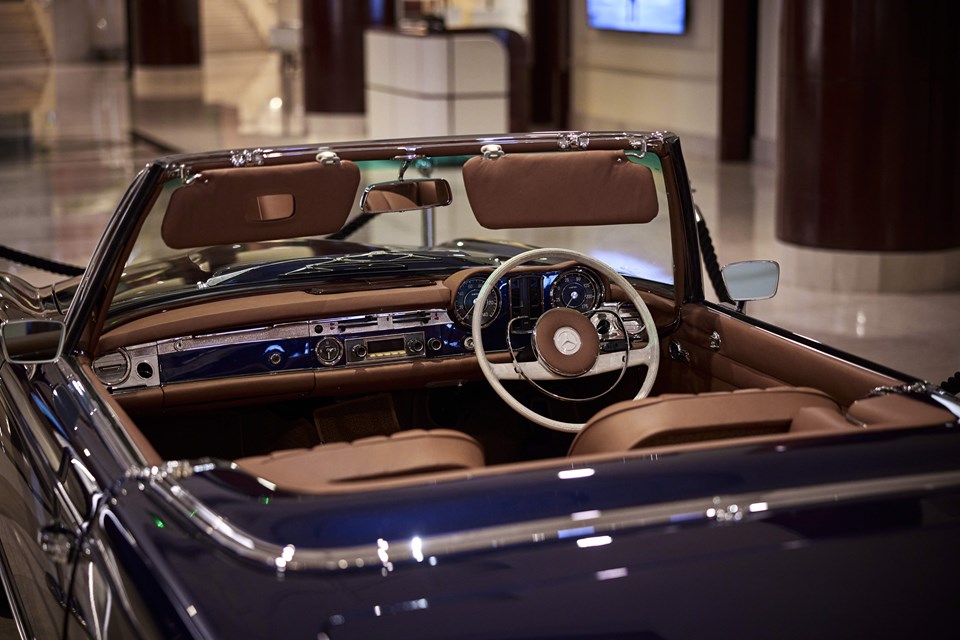 Everrati's passion and care preserves such masterpieces of automotive engineering and design, transforming them into rolling art that are perfectly within the zeitgeist for current times, but are legacy products that can also be enjoyed for generations to come.
As well as debuting its new electrified SL 'Pagoda' at Monaco Yacht Show, Everrati will also be chauffeuring VIP guests around the principality in its zero emission Land Rover Series IIA, while the company also revealed a new Defender Shore Tender Edition at the event, a collaboration with superyacht designers Bannenberg & Rowell and superyacht brokers, Edmiston.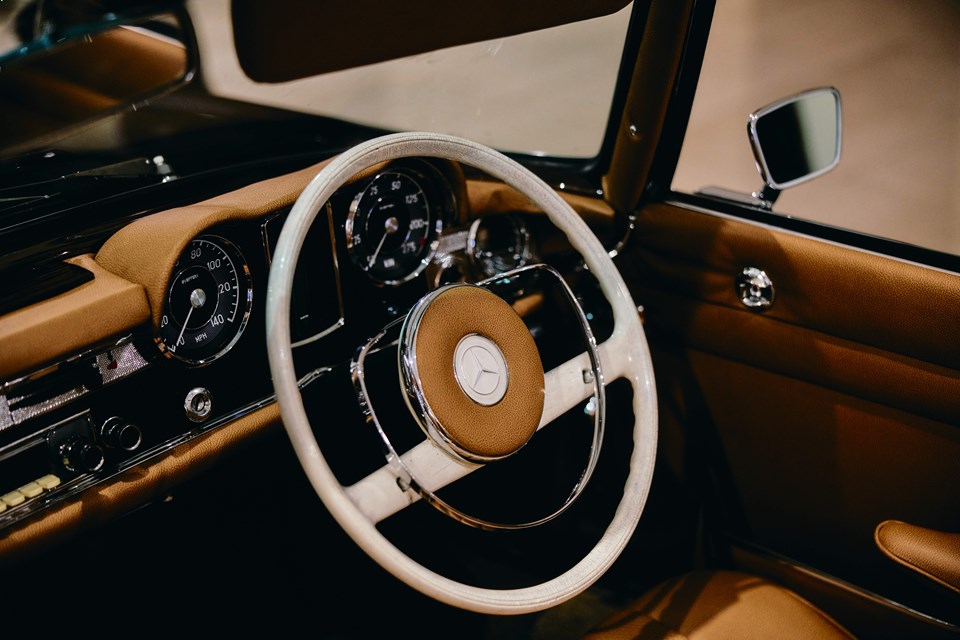 Words and Images courtesy: Newspress UK