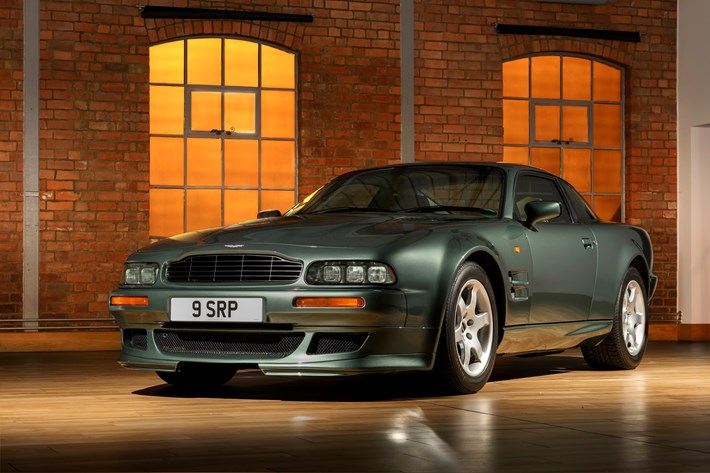 2023 marks 30 years of the Vantage V550 – a true modern classic
Fewer than 240 examples built between 1993 and 1999
Presented at launch as the fastest and most powerful production Aston Martin yet
5.3-litre V8 twin supercharged 2+2 coupe with 550 bhp and 550 lb/ft of torque
Thirty years ago, a select group of Aston Martin customers began taking delivery of a majestic new model which was nothing less than the most potent production motor car yet created by the British marque, and a true supercar of its time.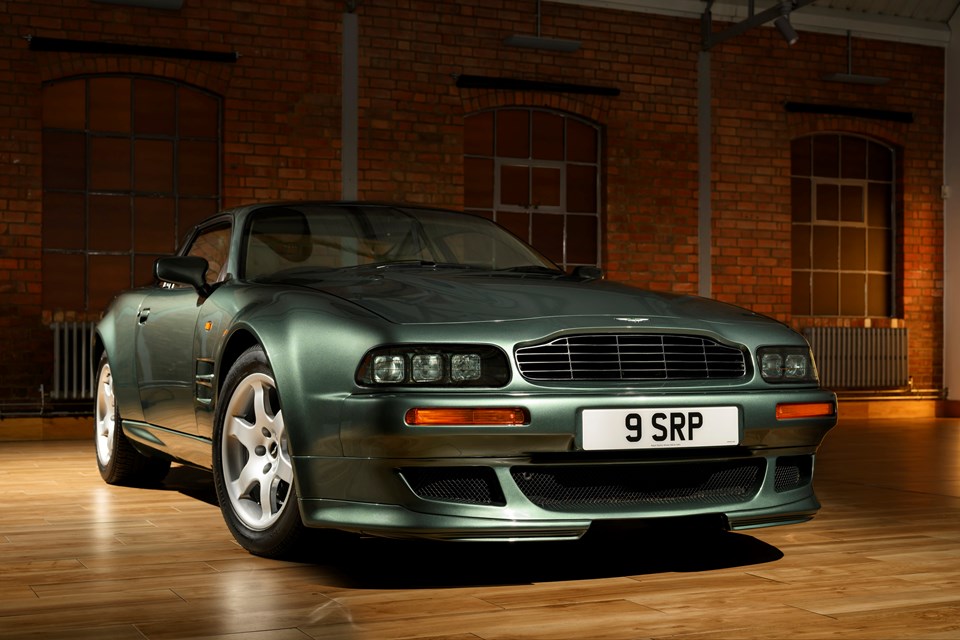 An engineering and styling tour de force, the V8 Vantage V550 had been unveiled a year earlier at the British Motor Show of 1992 and, by the time production cars were ready to be handed over in late 1993, the model had already begun to acquire near mythical status. Rave reviews in the motoring media, including Jeremy Clarkson's very first road test for The Sunday Times, had created a frenzy of excitement around the new car.
Clarkson opined: "Calling the performance explosive is like calling the space shuttle jolly clever… you will not have felt, or heard, anything like it in your life before," and he was right. Certainly in an Aston Martin context, at least. With peak power of 550 bhp, and 550 lb/ft of torque on offer at just 4,000 rpm, the V550 offers a near-incredible 220 bhp more than its predecessor, the Virage. All from broadly the same 5,340cc quad cam V8 petrol engine. The key difference? The addition of not one but two Eaton M90 superchargers, each fed by its own cylinder bank, which alongside the engine note create a symphony of high-performance sounds.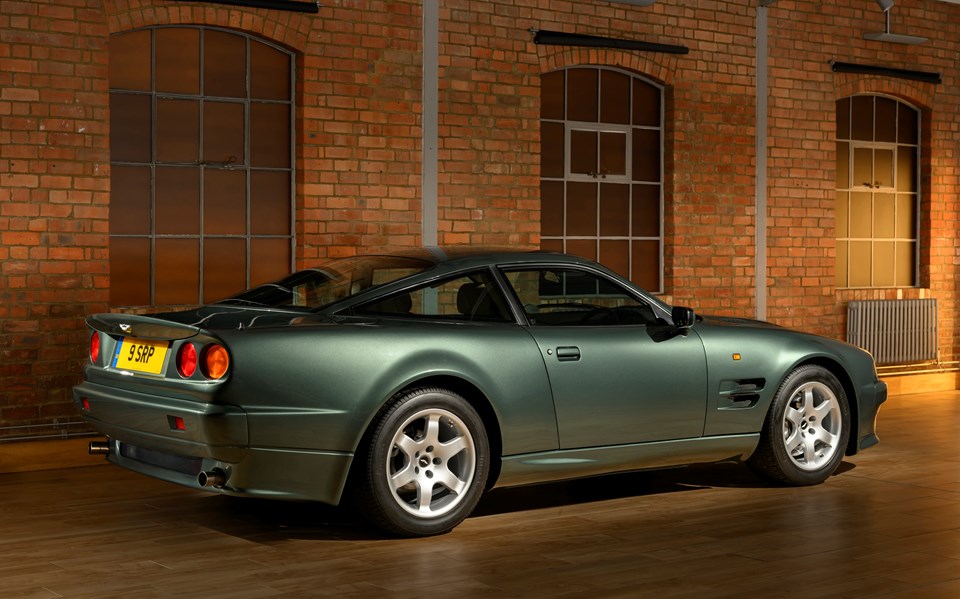 Naturally, performance matches the promise of those epic power and torque figures. While the V550 is no waif, weighing in at 1,990 kg, with so much power and torque on tap it is also ferociously fast. The 0-60 mph dash takes 4.6 seconds, while the top speed of 186 mph is, as the sales folk of the time liked to say, 'adequate'. That monstrous power arrives at the driven rear wheels via a six-speed manual gearbox, with a mechanical limited-slip differential offering some measure of dynamic restraint.  
This two-door 2+2 coupe measures 4,745 mm nose to tail and is 1,944 mm wide, with a wheelbase of 2,610 mm. It's a big car by the standards of the day, and bigger still by the supercar standards it was created to redefine.
Styled by designers Ken Greely and John Heffernan, the V8 Vantage V550 embraces the 'more is more' approach to luxury with features such as no fewer than six headlights positioned in two banks of three and placed behind heated glass cowling. While, at first glance, the car looks similar in some ways to the Virage, in truth only a few of the aluminium panels were carried over and the overwhelming bulk of the design was new. There's the trademark Aston Martin grille, of course, plus extensive intakes and vents to support cooling of engine and brakes.
The brakes need to be up to the task of slowing around two tonnes of sports car from 186 mph to rest in as small a time as possible. To that end, the V550 features what were, at the time, the largest brakes available on any production car in the world. The ventilated discs all round measure 362 mm at the front, with four-piston AP callipers, while at the back are 310 mm discs. Mercifully, perhaps, Bosch four-channel ABS is standard. Inside the four flared wheel arches sit 18-inch six-spoke alloys shod with 284/45 rubber.
Inside, the V550 is a celebration of British luxury motoring. Wilton carpets, Connolly hide and a surfeit of burr walnut veneers leave the driver and passengers in absolutely no doubt that this is an opulent place to be. The four-spoke steering wheel contains an airbag – a first for Aston Martin then – and the two front seats have a suite of electric adjustment controls mounted in the inboard bolsters.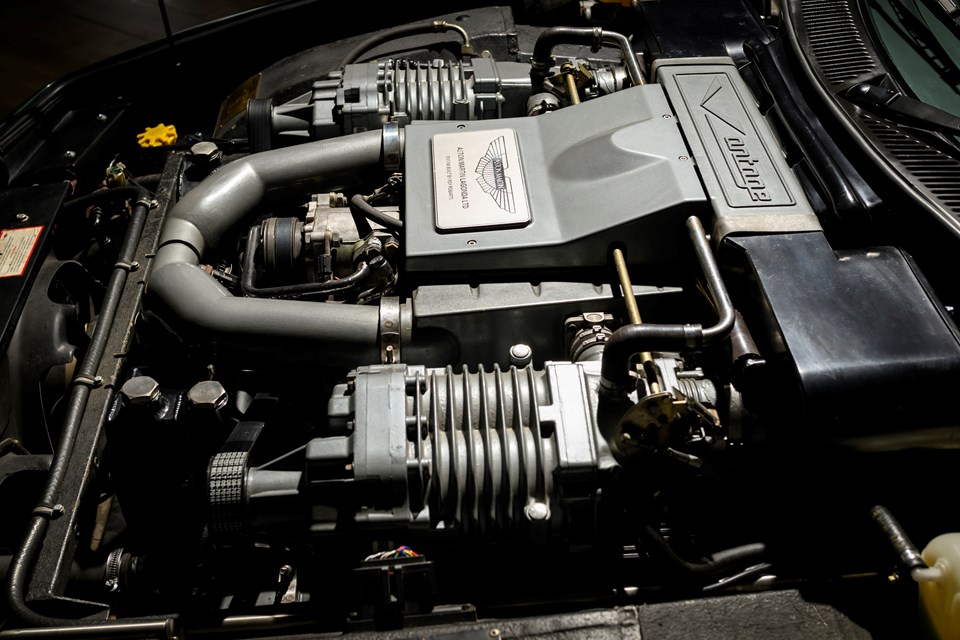 Proudly carrying the Vantage name forward, the V550 quickly came to represent the pinnacle of British sports car desirability, notwithstanding its price tag of around £177,000 at launch – equivalent to roughly £440,000 today. While production ran from 1993 to 1999 just 239 V8 Vantage V550 were built, making them hugely rare and desirable both in period, and still today.
Paul Spires, President of Aston Martin Works in Newport Pagnell, Buckinghamshire, the heritage home of the Aston Martin brand and the place where many of its most iconic models, including the V8 Vantage V550, were built by hand, said:
"The V550 holds a particularly special place in my heart, as I know it does for the small band of lucky owners who possess one of these cars. I recall the launch of the car, and can well remember the excitement among dealership staff, and buyers, as the first customer cars began to be delivered from Newport Pagnell 30 years ago. What stands out for me today, though, is the way the V8 Vantage V550 has matured into a genuine modern classic. It is an occasion to see one on the road, let alone be lucky enough to drive one, and I'm delighted that we here at Aston Martin Works continue to service, repair and indeed now restore these exceptional cars."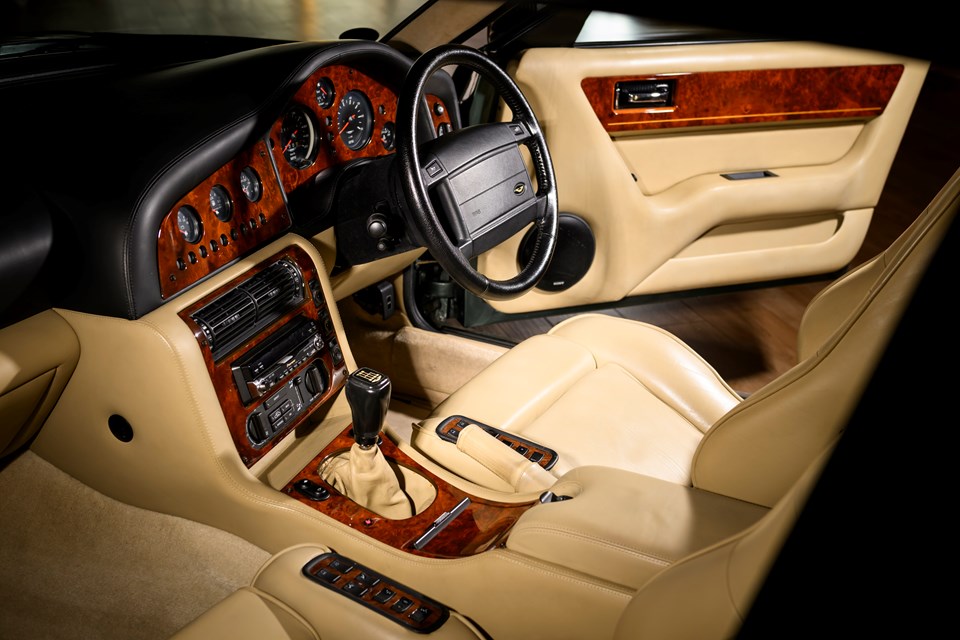 Words and Images courtesy: Newspress UK
About the author: