Refusing the Baroness would almost be discourteous! 

The "Barones de la Bolide" is a navigation rally in the area of the three country border. This rally takes you through the Netherlands, Germany and Belgium and gives the competitors the real autumn feeling. On Friday the 2nd of November this rally will start at Castle Henkenshage in Sint-Oedenrode. The route will find it's way through the autumn landscape of North-Brabant and Belgian Limburg. Both overnight stays will be at Castle TerWorm in Heerlen. This way the rally gives you the real feeling of nobility, autumn and relaxation the whole weekend long.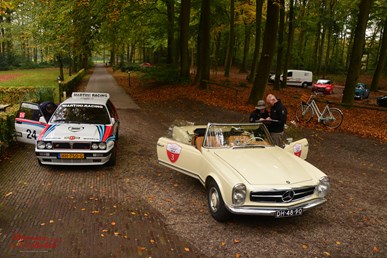 The Baroness invites you and your voiture for a complete weekend with a splendid route, good company and culinary highlights on exclusive locations. In short, autumn colors the leaves in gold, the days become shorter; nature slows down.. And us? Us too, but only to smoothly steer into the hidden roads. 
Are you interested in the Barones de la Bolide? Take a look on the site!