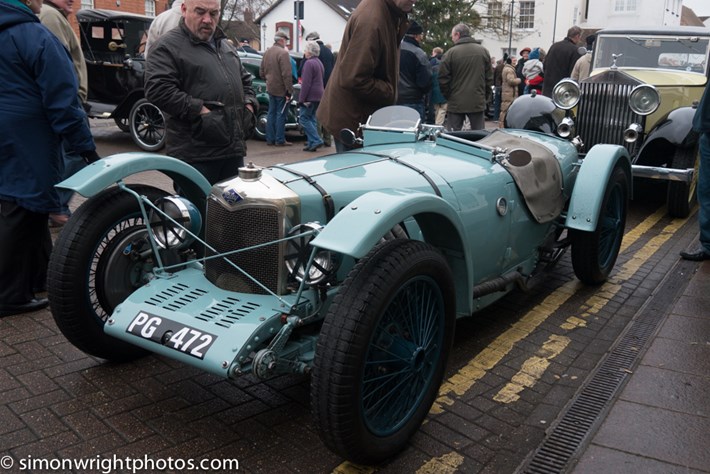 New Years day saw a very large crowd of vintage and classic cars decent on to the town of Stoney Stratford, near Milton Keynes, in the heart of England. This event has only been running for a few years, but it has grown in popularity and the centre of the town was full of vehicles on display. The Market square was reserved for Vintage cars and there were well over 100 cars filling every part of the square with models from Austin, Rover, Humber, Ford, Lagonda, Bentley, and MG plus many others. Moving out of the Market square and there were more modern classic cars from the 1950s, 60s and 70s parked up and displayed in a blocked off service road. Here were cars like the Riley Elf Mini, Vauxhall Viva and Vauxhall Velox, MG Magnette, Lotus Elite, Aston Martin V8, Volvo, Mercedes, Daimler Dart and many other contemporary saloons and sports cars. Moving down a small alleyway on to the High Street which again was lined with Classic cars parked both sides of the roads, parked on double yellow lines, legally as the road had been set aside for the car display.
Although it was a grey and dull day weather wise, it didn't stop hundreds of people coming in to the town to see the fantastic range of cars and vehicles on display. It was a great way to start the new year and we look forward to many more car events in 2015 to come up to this standard.
© By Simon & Janet Wright.