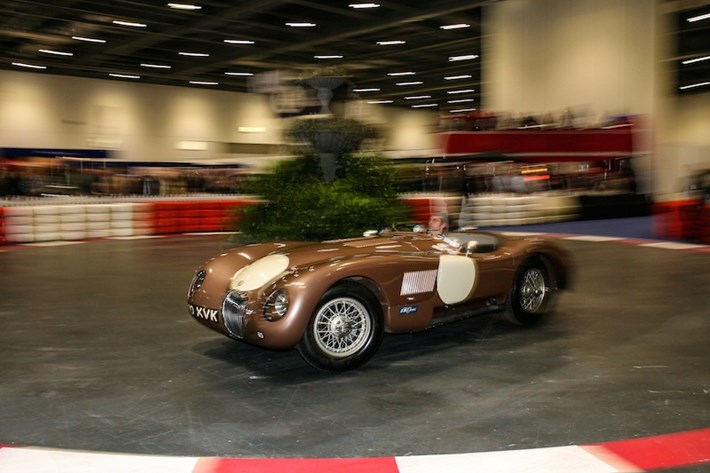 The London's first major classic car show
Despite being home to thousands of classic car owners, enthusiasts and collectors, London didn't have an event celebrating the world of classic cars. That has changed now, with the first London Classic Car Show at the Excel Centre in the London's Docklands.
The huge show halls at Excel mean that as well as being inside, away from the worst of the January weather, the show ofers the chance to see the cars actually running and driving. A fake road set up through the middle of the show floor was the centre of attention as the cars were driven through.
The event aslo features exhibits from some car-mad celebrities. James May brought together a group of groundbreaking cars, chef James Martin set-up a car-themed cafe and Red Bull F1 designer Adrian Newey put together a collection of cars that have been important to him over the years.