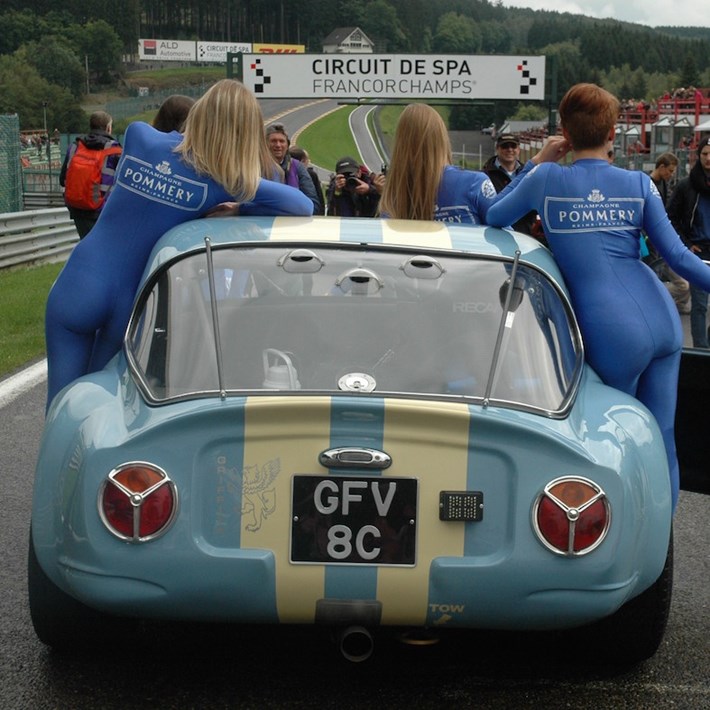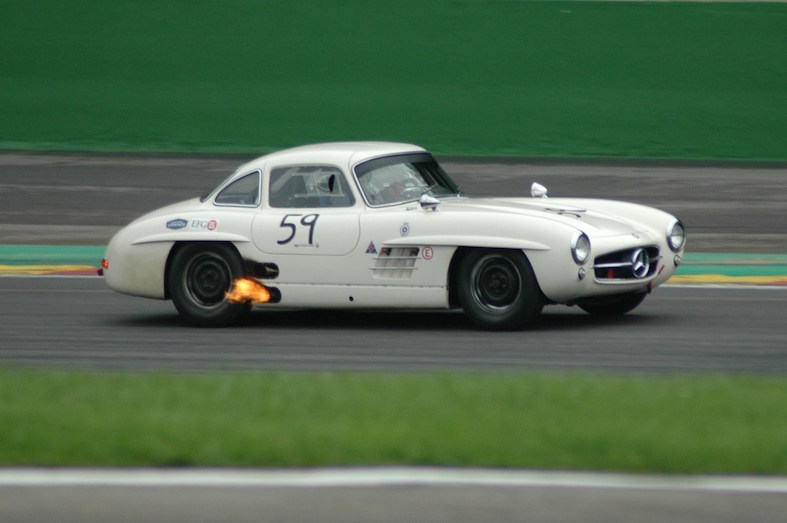 Spa Six Hours Endurance, the event where the British are dreaming off ! The Roadbook organisation has succeeded, in a few years time, to bring together the best of International historic motorsport on one of the most beautiful tracks in the world. From a Tyrell 010 Formule 1 till a Morris Cooper S from the UT2C division, every type of car was present including single seaters, sport prototypes, GT and touring cars, more then 650 cars came to the Ardennes !
In the race for the FIA Masters Historic Formula One Championship, we had surprisingly a lot of Belgian drivers implicated. Loïc Deman was driving an Tyrell 010 Candy ex-Jarier en ex-Daly and won the races on Saturday AND Sunday ! The last race saw a complete Belgium podium with Jean-Michel Martin (Tyrrell 09) finishing on the third place and Christophe D'Ansembourg (Williams FW07/C) on the second. Marc Devis (Arrows A3/3) and Paul Grant (Marc 761) were the other Belgians in the race.
Amateurs of Grand-Prix cars were spoiled because there was also the Historic Grand Prix Cars Association with race cars like the Talbot Lago T26SS 1937 or the Scarab Offenhauser from the 500 Miles of Indianapolis and other Ferrari and Maserati samples.
For the fans of the World Championship Endurance there was the FIA Masters Historic Sports Car Championship with amongst others Lola T70, McLaren M1 A and B and Chevron B21, the references for that division.
A fantastic show was also given by the cars from the races for touringcars, the Masters Pre-66 Touring Car Championship (the Mini Cooper S till the Ford Galaxie) and the Historic Motor Racing News U2TC with a field of 30 extremely well driven cars like the Ford Cortina, BMW 1800 TISA, Alfa Romeo Giulia Sprint GTA and others.
Top of the bill was the famous 'Spa 6 hours', a race run from 4PM till 10PM with 101 participants !
No less then 12 entries of Ford GT40, a lot of Shelby Cobra's, Jaguars, Lotus and a pack of Ford Mustangs. The fight was going on for hours and during darkness, heavy rain played a major role.
Victory went to the Ford GT 40 of Wills–Little John, in front of the GT 40 of Graf von Oeynhausen-Funke while the Shelby Cobra of Hart-Pastorelli-Van Der Lof took the third spot.
Guido Devreker – Photos Michel Schauwers