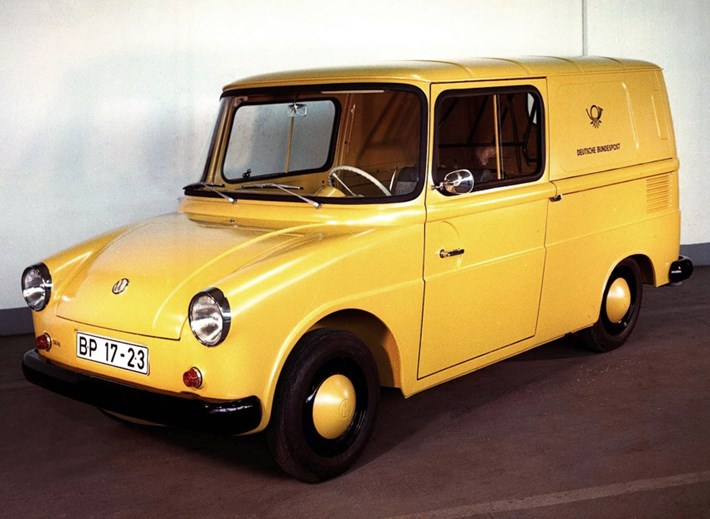 In response to a request from the German Federal Post Office to acquire a fleet of practical, compact vans, the Type 147 'Fridolin' demonstrated the versatility of the Volkswagen platform.
In the 1950s, the German postal service was looking to acquire a commercial vehicle that could be used by postmen on their daily rounds. This public service turned to several German manufacturers, including Volkswagen. Unfortunately, the brand only offered the Transporter Type 1 as a commercial vehicle in its range, a vehicle deemed unsuitable for service because it was too large.
As for the Beetle, it didn't have enough space to hold bags of mail. As a result, in 1962 the Post Office asked the Volkswagen design office to design a vehicle that met its requirements, which were a payload of 350 to 400 kg, an interior volume of 2m3, sliding doors and direct access to the loading area from the inside.
To reduce development costs, Volkswagen decided to draw on its organ bank to build this van. The chassis was derived from the Karmann-Ghia Type 14, the 1200cc engine from the Beetle and many parts from the Transporter and Type 3.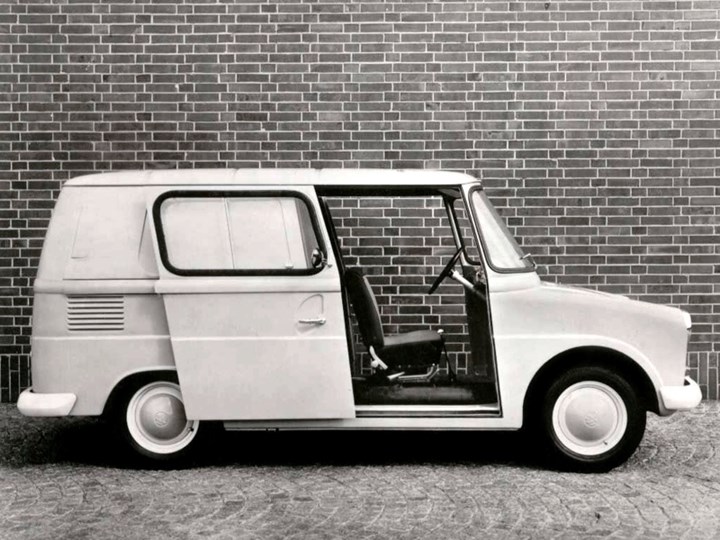 The darling of the post office
Manufactured by Westafalia (the manufacturer of motorhomes based on the Combi), this commercial vehicle, codenamed Type 147, was marketed from 1964 onwards, mainly by the German postal service (more than 5,000 units), but also by the Swiss postal service (which demanded a more powerful 1300cc engine) and a number of private companies such as Lufthansa, which used it on airport runways as a maintenance vehicle.
After producing 7,340 units over 10 years, the "Frido" adventure came to an end. Deutsche Post then used slightly modified Golfs, which were cheaper to produce.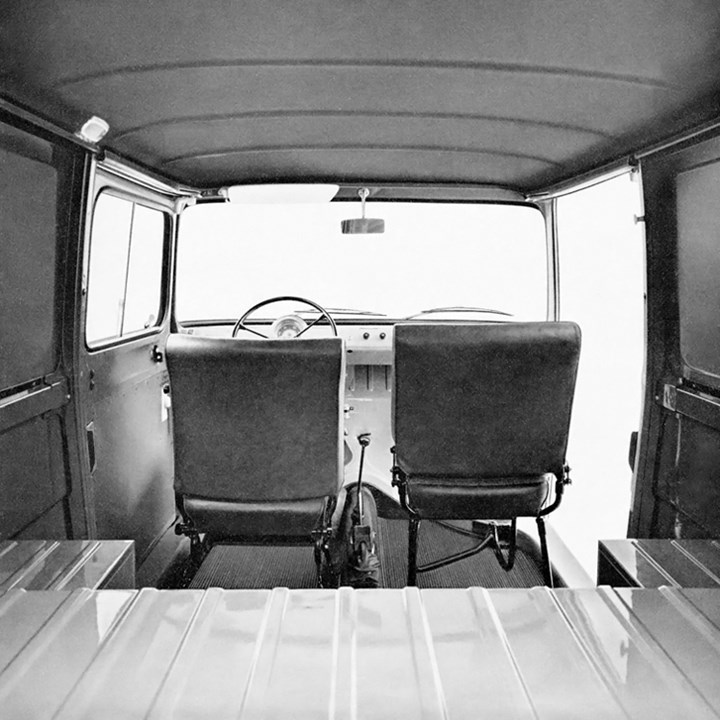 Rare beast
During its manufacture, the 'Fridolin' was unfortunately not treated against corrosion, which led to many vehicles simply rusting away. Add to this a very specific and intensive use case, and it's easy to understand why many vehicles ended up on the scrap heap a few years after the end of their service.
Fortunately, a few enthusiasts of air-cooled Volkswagens understood the historical interest of the Type 147 very early on and saved quite a few (we're talking about 200 to 250 survivors) from destruction. Finding one for sale today is no easy task, and restoration can quickly become very expensive because there are no remanufactured body parts.
As for the mechanics, they pose no problem, as they are common to other models of the brand. A fine 'Fridolin' sells for around €50,000, a price that may seem high but is justified by its rarity and unusual history.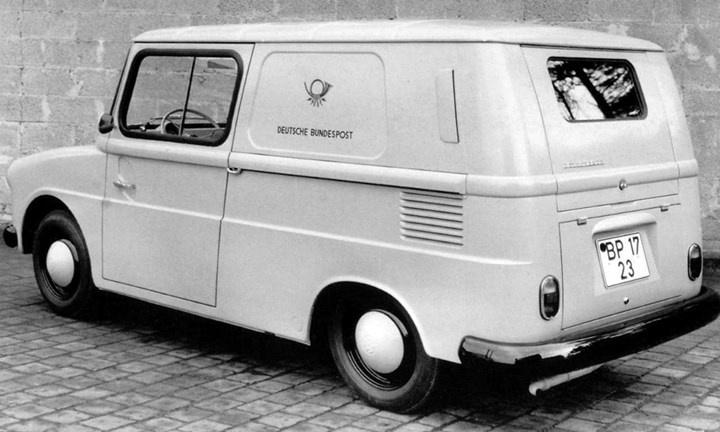 About the author: