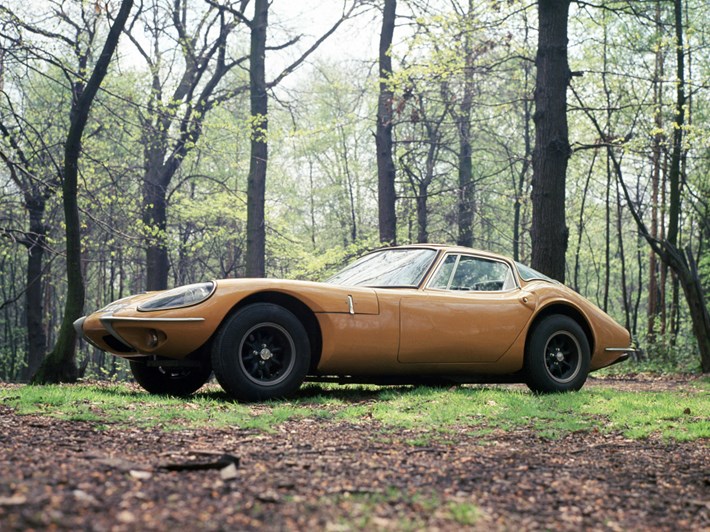 Marcos have demonstrated for several decades that sports cars don't need to be sophisticated and luxurious to shine.
Born in 1959 from the meeting of Jem MARsh and Frank COStin, Marcos is the fruit of the good understanding between two engineers with a passion for cars, who wanted to enter competition cars with an unprecedented design. In fact, Costin was inspired by aeronautics and developed chassis...made of wood! Surprising as it may seem, the use of plywood combined with lightweight, particularly aerodynamic fiberglass bodies was, in his opinion, the solution for building a high-performance car despite a small Ford 4-cylinder engine, with a displacement of 1 or 1.5 liters.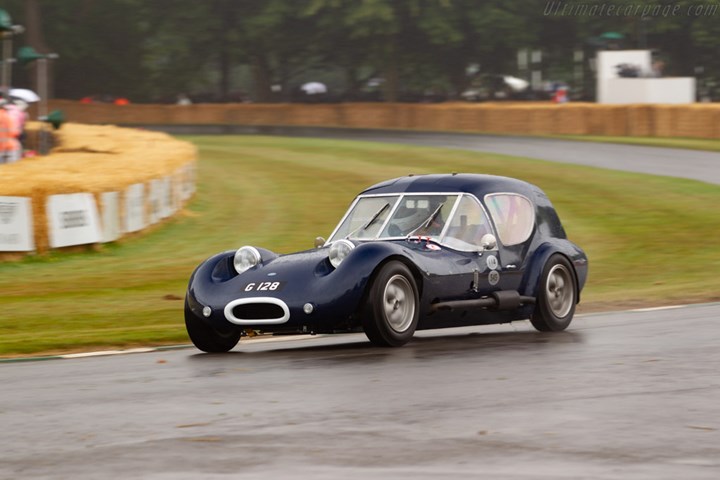 Innovation and success
This time, Marcos finally has a car with successful lines and strong commercial potential. Equipped with the Volvo B18 engine, this extremely low-slung coupe features fixed seats and adjustable pedals. Later, for reasons of cost, a Ford powertrain took its place under the hood. Two years after the launch of the GT, Marcos once again distinguished itself with the Mini Marcos, an astonishing little coupe based on...the Mini! Although rather ugly, it proved to be a high performer despite its strictly original powertrain, thanks to its light weight. In 1966, it was the only British car to finish the 24 Hours of Le Mans! In 1969, the GT abandoned its wooden chassis in favor of a tubular metal structure. It adopted Ford V4 and V6 engines, as well as a Volvo 3-liter 6-cylinder block. Parallel to the GT, Marcos launched the Mantis, a highly original 2+2 coupe with Triumph TR6 powertrains.
First Troubles
In 1971, Marcos went bankrupt and the brand was bought by an industrial group. However, Jem Marsh bought back the rights to the brand in 1976, finally resuming production in 1981. Three years later, the Mantula, an evolution of the GT, is launched with a Rover V8. From the outset, Marcos has sold successful do-it-yourself kits. After the Martina, a simplified version of the Mantula, the company began assembling its own vehicles in 1993. By this time, the Mantara had been launched and Marcos was back in GT competition with the LM 400, 500 and 600. In 1997, the Mantis convertible and the Mantaray were launched. However, the company's finances continued to falter, and it went bankrupt again in 2000.
Good Intentions...
Discouraged and penniless, Jem Marsh sells Marcos to Tony Stelliga, an American investor. The TS250 Marcasite and TS500 were marketed, without much success. However, thanks to the injection of new money, a new model was presented in 2004: the TSOGT. The first real new car in a long time, it uses a 5.7-liter General Motors V8 engine producing over 400 hp. Capable of accelerating from 0 to 100 km/h in 4 seconds, the TSO GT is very fast. Unfortunately, only 5 or 6 cars were built until 2007, a year that marked the definitive closure of Marcos. Just as the brand was thought to be definitively buried, its rights were bought by Tony Brown, who intended to relaunch it in the UK. In 2013, a mid-engined prototype, the Spirit 220, was presented and even won the approval of Jem Marsh. Although it was shown at several shows and events, it was never mass-produced.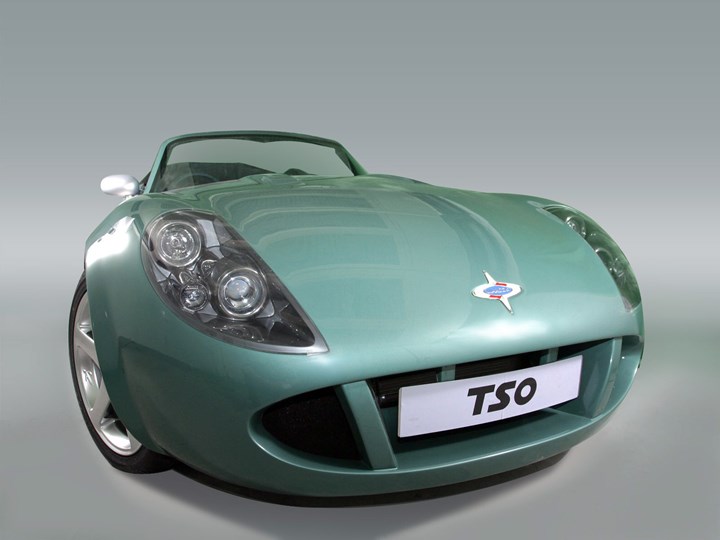 About the author: