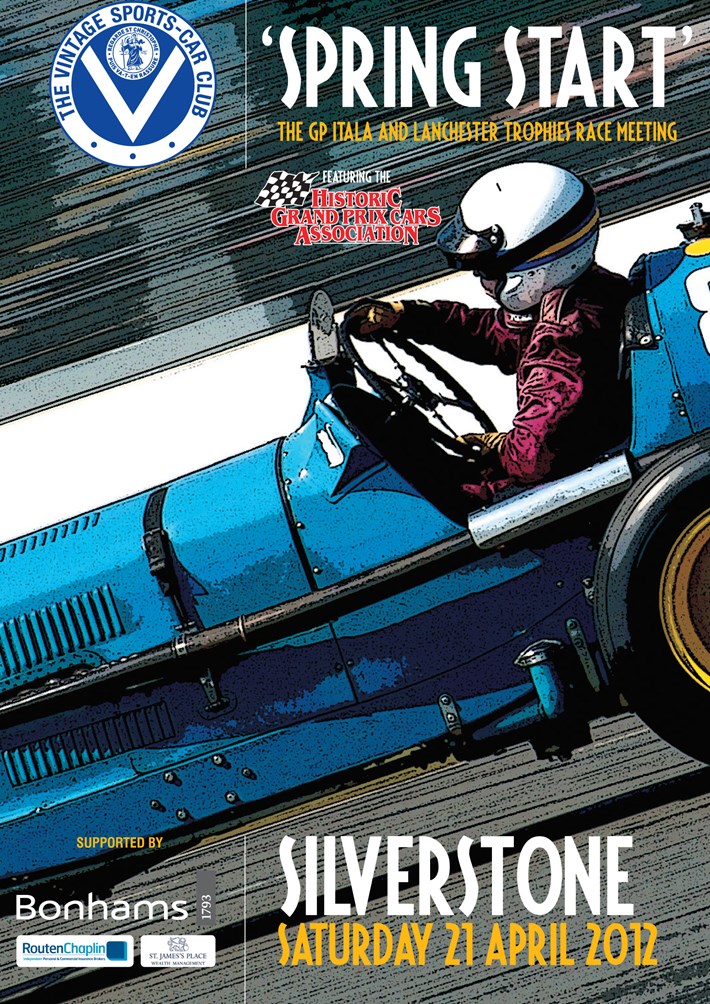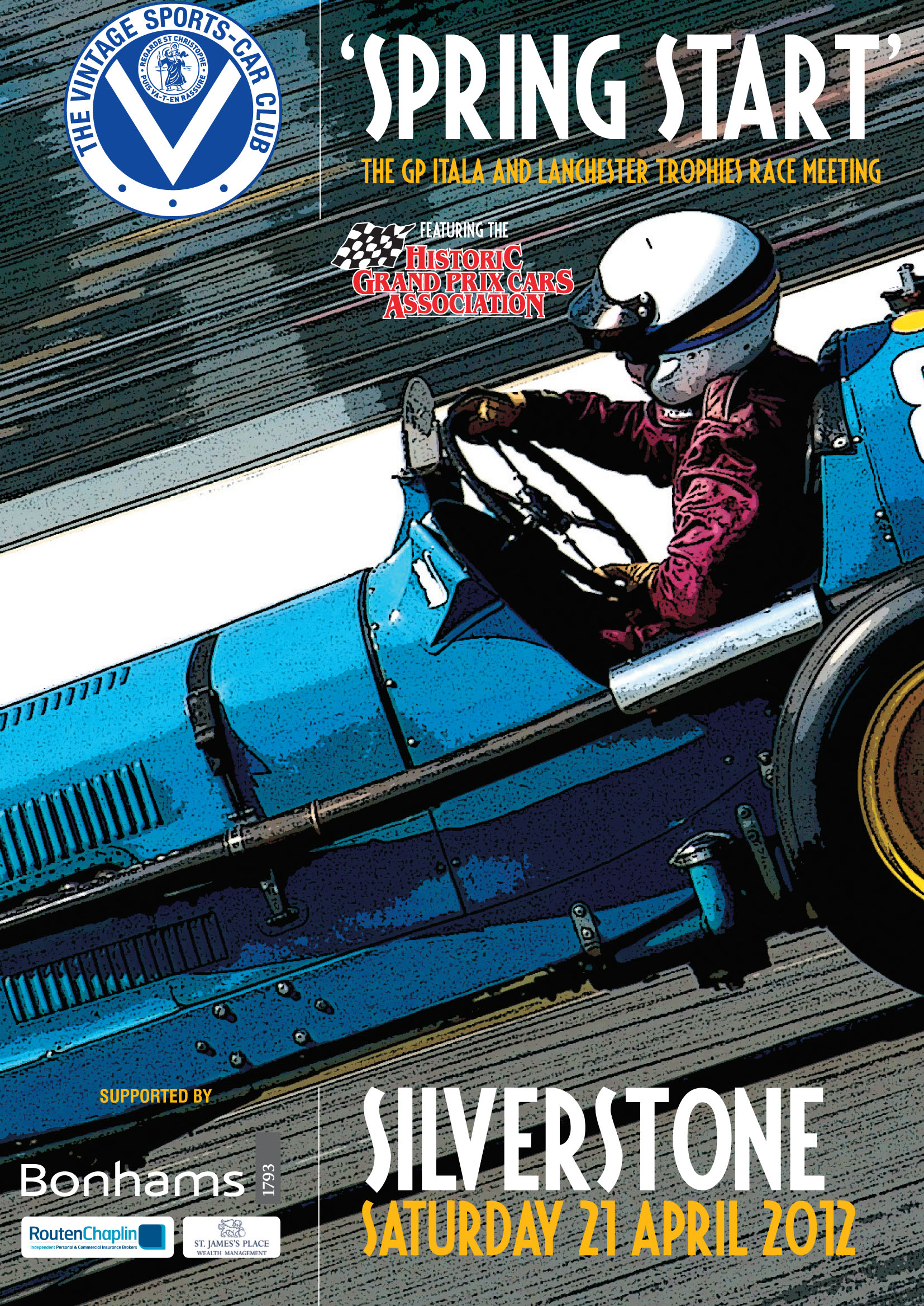 VSCC Spring Start
The Vintage Sports Car Club (VSCC) held their annual Spring Start meeting at Silverstone on Saturday 21st April 2012. Using the short National circuit, the club managed to squeeze in 10 races for pre war sports and racing cars plus the Historic Grand Prix Cars Association held a race for Pre-1966 Grand Prix cars.
The main feature race was the GP Italia & Lanchester Trophy race for Vintage Racings Cars which assembled a 24 car grid containing Bentley, Bugatti, Alvis, Morgan, Frazer Nash and an assortment of GN specials. The race was won by Geraint Owen driving a 1930 Bugatti T35B from Tony Lees in a 1925 AC/GN Cognac and third place was taken by Gary Caroline in a 3 wheeled Morgan Super Aero.
Julian Majzub won the 1950s Sports Racing cars race driving a 1958 Sadler Mk 111, holding off Graham Dodd's 1959 Cooper Monaco, while Neil Twyman won the Fox and Nichol Trophy in his 1932 Alfa Romeo 8C.
The meeting was a great success, with large grids for every race and the weather was cold but mainly dry, which allowed for some exciting battles to take place.
© by Simon & Janet Wright