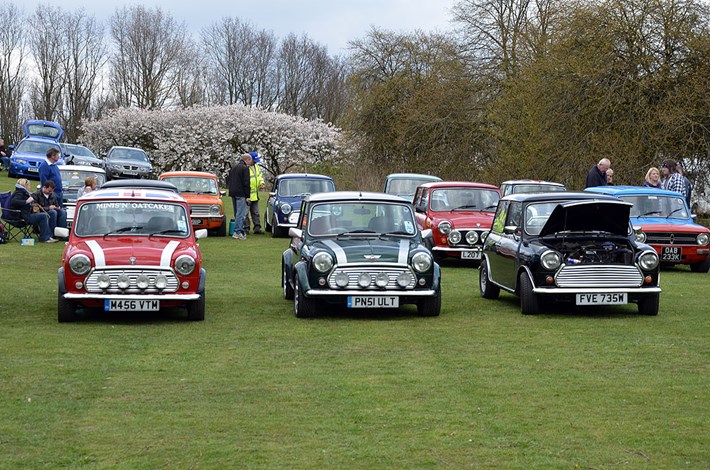 This was the 7th annual Pride of Longbridge rally, held in Cofton Park, just over the road from the Longbridge factory, near Birmingham. The rally was started 6 years ago to commemorate the closure of the once mighty Longbridge production facility, home of the Austin car company for almost 100 years. The factory had gone under many names, Austin, British Leyland, Leyland Cars, Rover and MG, but to the locals and the workforce it was always "The Austin". Part of the factory remains today, owned by the Chinese and building the new generation MG sports cars and saloons, but it is only a fraction of the size of the original production site.
The Pride of Longbridge was originally for cars built at Longbridge, but has expanded to include cars associated with the site, allowing old Triumph models to join the Austin, Morris, Rovers and MG's plus other lost brands such as Vanden Plas, Wolseley and Riley which had models that used these names and were built just across the road.
Over 1000 cars gathered in Cofton Park on a bright and sunny April Saturday, some having driven up in convoy from the sister factory at Cowley in Oxfordshire, former home of Morris cars. Whilst a lot of the cars were later model Rovers and MGs, there were also a large selection of classic cars, such as original Mini's, Austin 6 and 7's, Austin Cambridge and Westminsters, Dorset and Devons, A35's and A40's plus the Austin Allegro in its many forms. Various old Rovers put in an appearance, along with Triumph TR7 sports cars and a few Triumph saloons from the 1970s and 80s.
This free event continues to grow each year and we look forward to next years event.
© Simon & Janet Wright