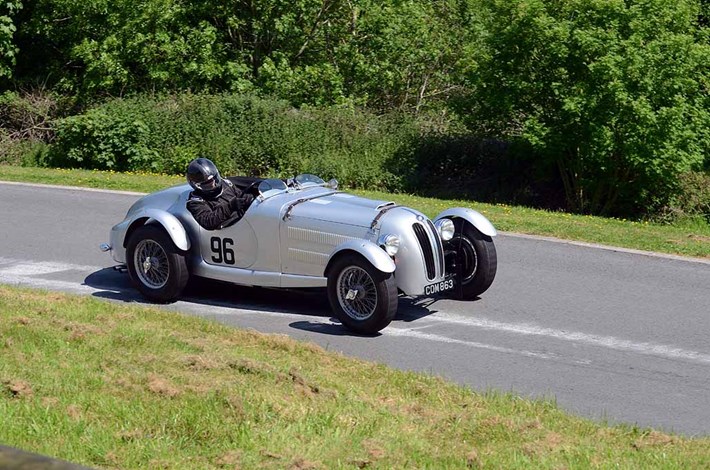 La Vie en Bleu
Every year the Bugatti Owners Club stage La Vie en Bleu at their Prescott Hillclimb venue, where they turn part of England in to a part of France. There is always a good turnout of French cars at the meeting, both taking part and also on static display. Many French car clubs display in the orchard, with some rare classic cars making an appearance. The paddock also contains many old and unusual French cars as well as a more modern example of the Bugatti brand, in the shape of a Veyron. This always delights the crowds when it does demonstration runs up the hill during the event. Even though the course is quite tight and twisty, the Veyron is always driven rapidly to entertain.
There is always a good turn out of old Bugatti's from the club members, and this year there were quite a few old Morgan 3 wheelers competing as an invitation class. Some of the Morgan drivers thought they might be quicker using even less wheels on the track, getting up on two wheels round Ettore's bend. The entry always draws a mixture of Vintage cars right through to modern racing cars, and the overall winner was Steve Hemingway driving a 1985 Pilbeam Ford MP50 single seater racing car who set a time of 43.24 seconds.
The French theme was completed in the paddock with the French flag flying high over Can Can dancers, a couple of French Gendarmes wandering around the paddock and a couple of stilt men entertaining the crowds.
© Simon & Janet Wright