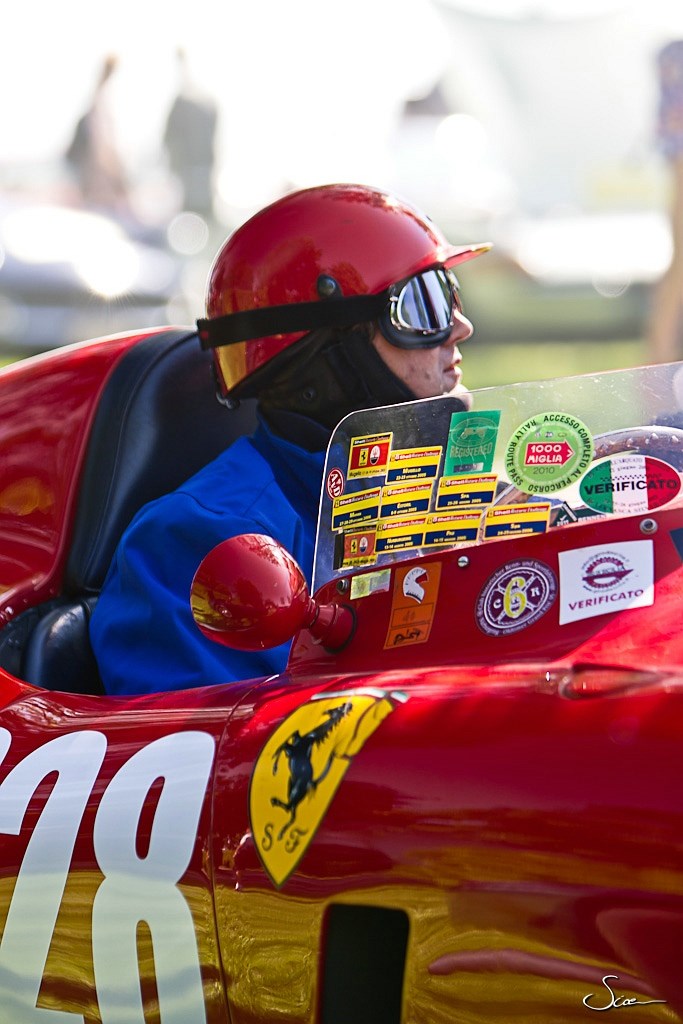 In 1952, Jacques Swaters set up the legendary Belgium racing team 'Ecurie Francorchamps', which operated from 1952 till 1982 under his leadership.
Swaters and his Belgian team compiled a record of great success with Ferrari race cars while sometimes beating the Ferrari factory team's own performance.
A year after the passing of Jacques, it was time to celebrate the 60th anniversary of the 'Ecurie Francorchamps' and its charismatic team manager.
Nearly forty exquisite Ferrari's gathered for an exceptionally ballad through the Brabant Wallon region towards the circuit of Francorchamps.
Among the cars present were a 250LM , 250 GT Berlinetta Tour de France, 500 mondial, a pair of 250 GT/L, a white Daytona Spyder, 275 GTB, 330 GTS, 365 GT4/BB ...
Also the type 246 Dino was well represented with seven copies.
The ex Giovanni Agnelli 166MM 0064M that for decades had belonged to the Swaters family was driven by Jacques Swaters' daughter, Florence Swaters.
The participants gathered at "Ferme de Mehaignoul farmhouse" for the start of the rally.
After a breakfast in the orchard it was time to head towards the castle of Modave for a lunch through the narrow roads of Belgium's countryside.
All the cars were aligned in the courtyard of the castle where the lunch was being served outside, literally surrounded by an exceptionally great collection of Ferrari's.
In the afternoon it was time for every car to head to Francorchamps where a few free laps were offered to the participants after the races of Spa Classic.
On Sunday, the crowd gathered at l'Eau Rouge, where a statue of Jacques Swaters was unveiled followed by a official parade on the track where Ferrari booked so many successes.
Also a tunnel of the Spa Francorchamps track was officially renamed "Passage Jacques Swaters".

© Stijn Sioen

http://www.photosioen.com