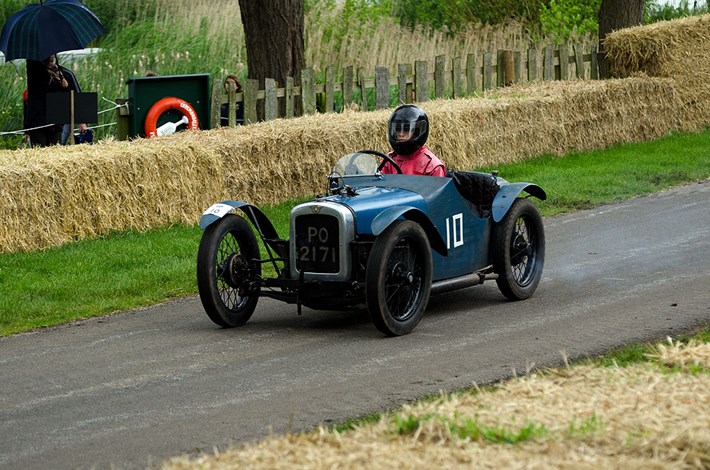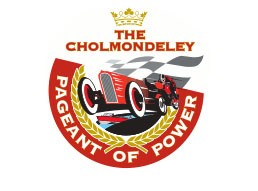 The fifth Pageant of Power (CPOP) was moved forward a month to June as each previous running of the event had been hampered by heavy rain. So this year it rained again on Saturday and with heavy rain before the event, the ground was very soft and muddy. However, this did not deter 50,000 fans arriving to enjoy this unique mixture of action on land, water and in the air.
The track action consists of cars and bikes tackling the 1.2 mile circuit in the grounds of Cholmondeley Castle, near Chester in England. Fastest car was Scott Mansell driving a Caterham Superlight SP/300 R to a new course record of 61.89 seconds, but he was beaten to the fastest time overall by Andy Mitchell riding a Hasaberg FS 650 racing motorbike who completed the course in just 60.93 seconds. Some of the most spectacular cars, especially in the wet on Saturday, were the very old aero engined cars from the 1910's such as the 46 litre Brutus BMW Aero car driven by Mark Luney or Manfred Fink or the 42 litre Packard Bentley of Duncan Round. Most unusual vehicle was the 1910 Edison – Paton Mono Cycle which is a really big wheel with the rider sitting inside. Every type of car and bike are entered, ranging from ex-Grand Prix cars, through Sports Racing cars to modern road going Supercars.
As well as action on the track, there was power boat and Hovercraft racing on the lake, air displays overhead, including a fly past by the Red Arrows and lots of static car displays including a collection of James Bond movie cars.
© Simon and Janet Wright.