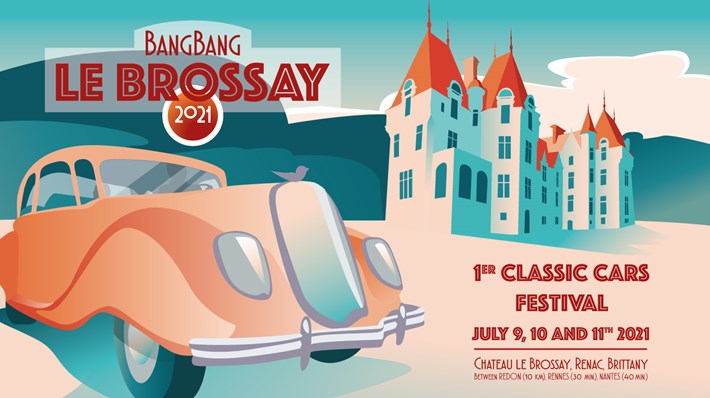 This story begins with 2 new friends. Both moved to the small community around the same time a couple of years ago. One is English the other is the owner of the Château and  is very French. They got on well and came up with the idea of developing a twist on the wonderful Goodwood Revival.  
The English friend felt the Château reminded her of a childhood film - Chitty Chitty Bang Bang - and so the name for the festival was created.Together th formed an association of members to help out. 
It was a risky thing to do to organise this kind of festival during a pandemic. Where many have simply given up or rescheduled agendas. Château le Brossay ,Renac continued to develop and it has paid off.  
About the event
This is a 3 day festival. We welcome people to camp or bring a caravan etc. to the site. 
During the 3 days there is a full list of entertainment provided. 
This starts at 1900 hrs Friday the 9th July: With a number of live groups performing.  
Starts again at 1200 hrs Saturday until the early hours : With a comedic outdoor theatre production; Professional Dancing Performances and then onto live music for the rest of the night to get you all dancing. Saturday finishes with a firework display. 
Whilst all this is going on, there will also be a 2 day grand brocante of auto,vintage and retro items. There may also be a little suprise of vintage in the air!
We have invited in a number of local artisans to sell their wares. There will be plenty of regional food and drinks available. 
On Sunday it all starts again. This time a number of groups playing live music starting at  1200 hrs  with the wonderful Vannes de Bagdad perfoming. The festival finishes around 1700 hrs with a Parade. 
The organizers want as many vintage or interesting forms of transport to be part of the show. There will be best on show competitions and prizes awarded.
Vintage style clothing is part of the fun as well.
You can now register your interest to the organization by visiting the website.
Tickets
Tickets are 10€ per car (based on max 4 people) and can be purchased online. 
REGARDING THE ONGOING PANDEMIC. PLEASE OBSERVE THE REQUIRED AND CORRECT BEHAVIOURS THROUGHOUT THE FESTIVAL TO BE SAFE. 
Chateau Le Brossay
Travelling between Rennes and Nantes, adjacent to Renac on the D177 , there is a new road being built. Glancing left you can just get a hint of what is to come. Drift beyond a wooded area and discover the magnificent Chateau Du Brossay sat amongst its twelve hectares of parks and forest. You would expect a chateau of this calibre to have a beautiful lake, megaliths  and a chapel and you wouldn't be disappointed to find all of those here.
This Chateau has been owned by the same family since being built by Maurice du Halgouet and his wife. They were considered to be one of the most influential families of the area at that time.
The Chateau, its grounds and many buildings are currently undergoing a major restoration. The current owners are passionate about bringing it back to its former glory.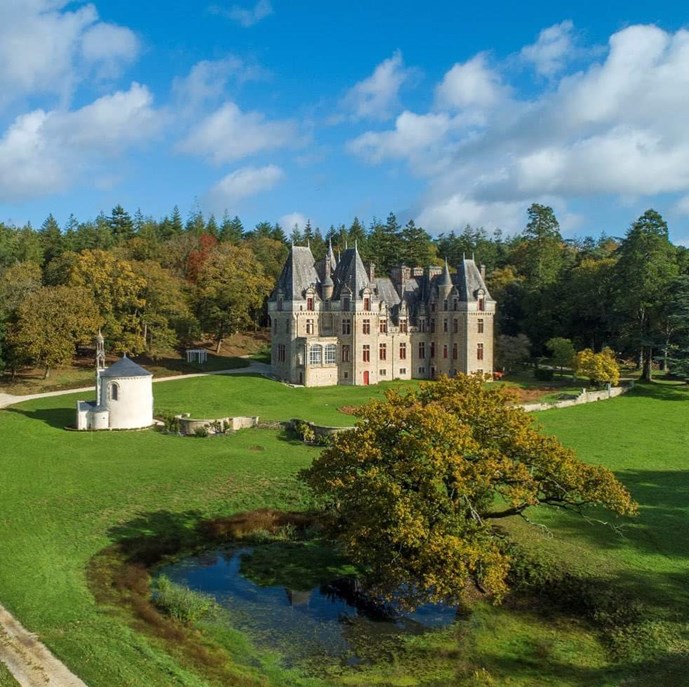 The restoration project began three years ago. This huge undertaking is not for the faint hearted. It requires an incredible amount of courage, strength, love and money.
Visiting the Chateau for the first time, will make you fall in love with the positive vibe coming from the people within and it very much reminds of a childhood film called Chitty Chitty Bang Bang. This is why we have called our first festival Bang Bang.
The Chateau Le Brossay parks are a perfect venue for the launch of the Bang Bang Festival of Transport. The festival will be showcasing the love of pre 1990 vehicles ( or vehicles that are unusual )  and we intend to make it a special weekend with the support of clubs, enthusiasts, and day trippers.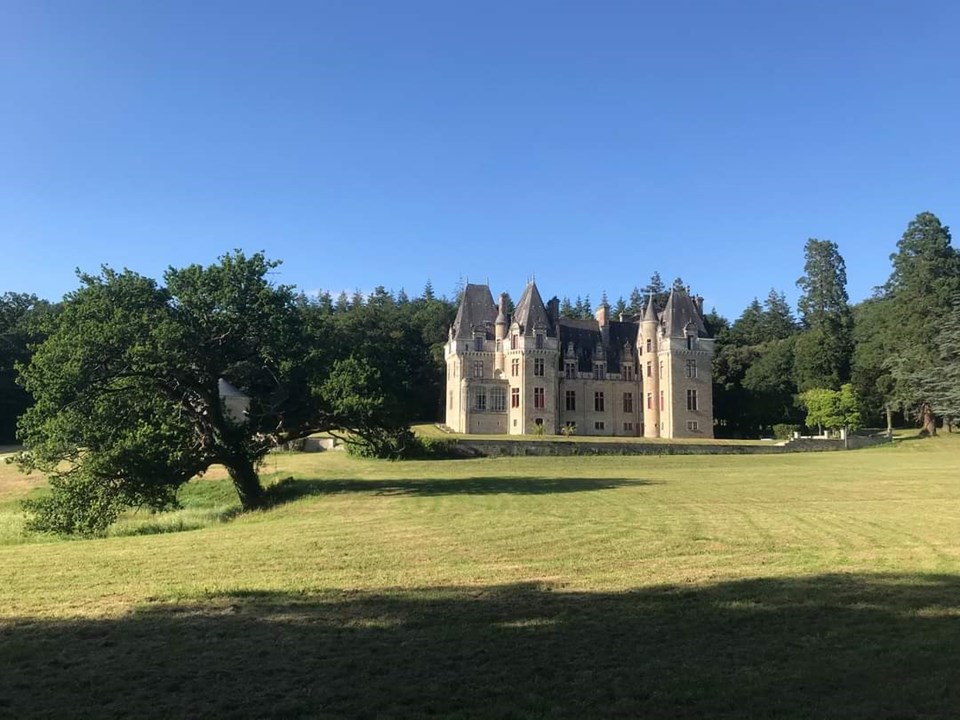 We look forward to seeing you on the 9th, 10th & 11th July 2021.