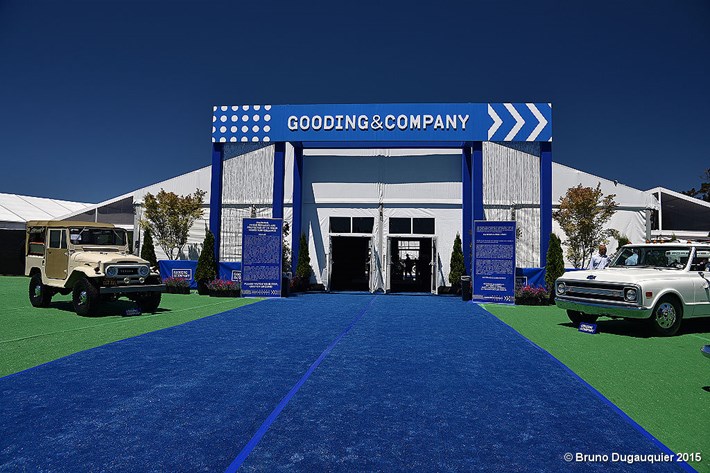 It was at the Pebble Beach Equestrian Center which had been held on Saturday 15 and Sunday 16 August, the auctions of the California house Gooding & Co, with again some nice surprises.

Ferrari held the upper hand with a short frame Berlinetta coachwork by Bertone, rarity, since it was a one-off, has justified its price by $ 16.5 million. She was, however, slightly exceeded by the queen of Ferrari, a 250 GT SWB California Spider sold for $ 16.83 million, while in third place for Ferrari, returning to a Super America 410 Series II party for $ 5,087,500. The 275 GTB, 250 GT Cabriolet kept their side while a Sport Prototype 333 SP was awarded $ 2.09 million. Another queen of the circuits, the Porsche 956 (third built copy) that participated in endurance races from 1982 to 1984 at the hands of Jacky Ickx and committed by others in the plant, would reach $ 10,120,000, the Porsche RS 60 also by the beautiful figure of $ 5.4 million. But the big surprise was coming from a small Fiat bodied by Pinin Eden Roc Farina in 1956. This small recreational vehicle carried on a chassis 600 Multipla was awarded $ 660,000.

In summary, the proposed lots 129, 115 were awarded for a total of $ 128,098,000 sales.
More information on http://www.goodingco.com/results/realized/?cat=43
© Bruno Dugauquier