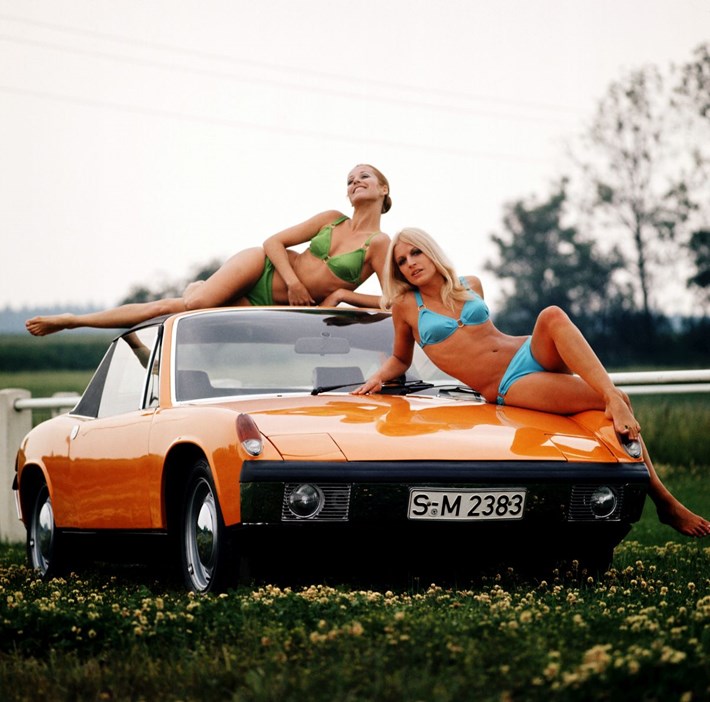 When a mainstream brand teams up with one of the biggest names in sports cars to produce an affordable sports model, the risks are considerable. Unfortunately, the recipe was not a success in Europe.
When it was launched in 1964, the Porsche 911 did not immediately win over a clientele of enthusiasts who swore by the 356. Sales were so disappointing that the company had to find a way to survive. The result was the 912, a 911 powered by the 356's 1.6-litre 4-cylinder engine.
The problem was that the newcomer's image risked being tarnished by this model's very average performance. This prompted Porsche to team up with Volkswagen to create a more affordable sports car, without damaging the 911. In 1966, the mechanical layout of this vehicle was decided, and a prototype was produced two years later under the direction of Ferdinand Piëch.
To ensure widespread distribution, the car was to be marketed by the Volkswagen network, in certain European countries at least. A joint company, Volkswagen Porsche Vertriebgesellscharft GmbH, was set up.
A coupé and a cabriolet
The Volkswagen-Porsche 914 was presented at the 1969 Frankfurt Motor Show. Built by coachbuilder Karmann, it met strict specifications stipulating that the car should not resemble any other model from the two marques. It's fair to say that this clause was respected, as the 914 broke new ground with a very angular, seventies-style body.
This two-seater had a removable roof that took up space in the boot at the rear, an engine placed in a central rear position and 'pop-up' headlights that were very fashionable at the time. Although it didn't bear the Porsche name, the finish was decent, but not up to the Stuttgart firm's standards.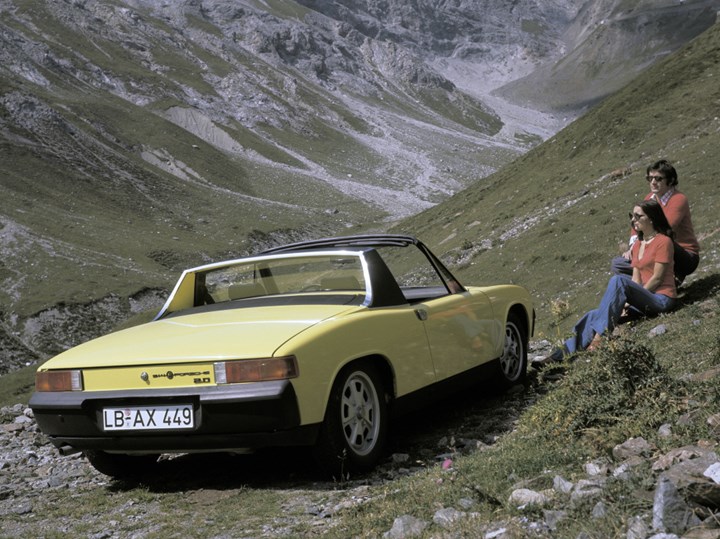 Modest power
On its debut, the 914 was available with two powerplants: a Volkswagen-sourced 1.7-litre with 80 bhp and a Porsche (914-6) 2.0-litre 6-cylinder with 110 bhp. Although its looks made it look like a sports car, the car disappointed with its lacklustre performance, especially with the VW motor.
Even though it reached 200 km/h, the 914-6 was expensive and only sold around 3,500 units in just two years. For its part, the 4-cylinder 914 sold well on the American market but failed to shine in Europe. It evolved by adopting fuel injection, then a 1.8-litre block (85 bhp), before taking on a 2.0-litre, 100 bhp engine.
In the American market, pollution standards required the use of fuel injection and catalytic converters; the 914 ended its career in 1976 with just 88 bhp, a rather modest performance. In the end, 118,500 examples were produced, 75% of which were exported to the United States!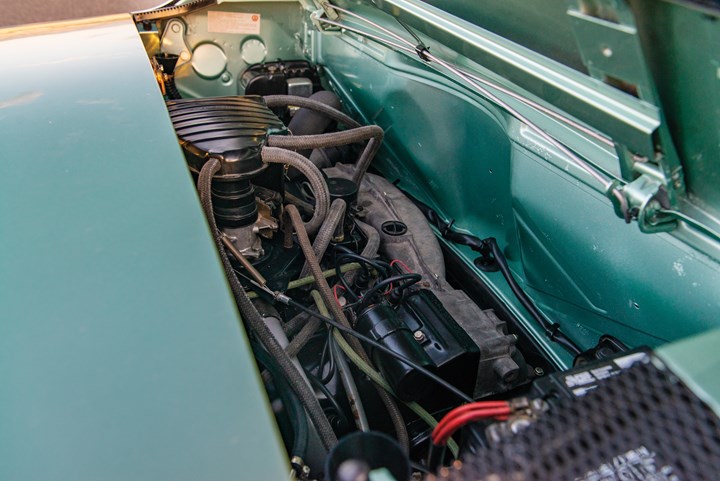 Out of purgatory
Rejected for a long time by Porsche enthusiasts who found it too commonplace and by Volkswagen fans who didn't appreciate its 'seventies' look, the 914 finally won its spurs a few years ago. While the 6-cylinder version is no longer sold for under €50,000, the more common 914-4 remains affordable, with a price tag of around €25,000 for a model in good condition.
While all parts are remanufactured and supply poses no problem, you do have to watch out for corrosion, which is this car's number 1 enemy. Many a 914 has had its shell literally broken in two, so badly was it corroded. It has to be said that protection against rust was non-existent at the time...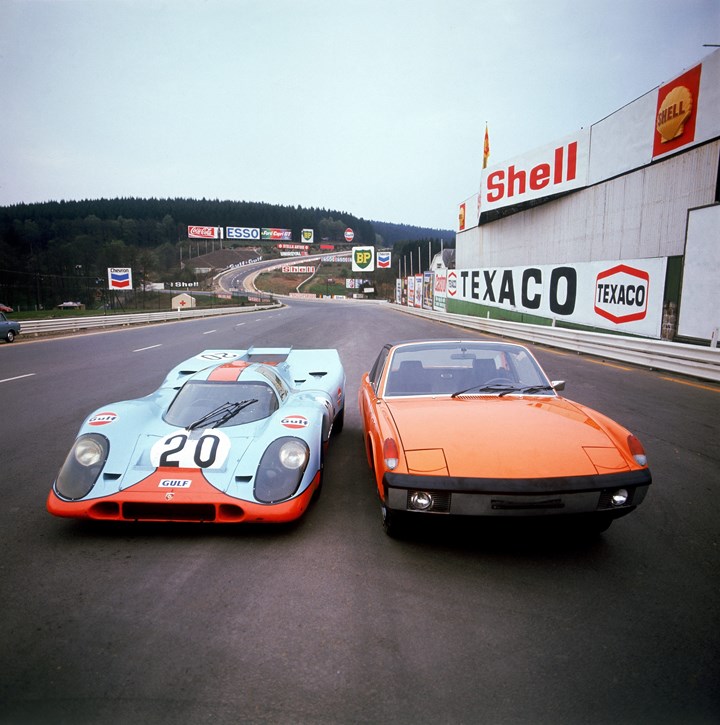 About the author: