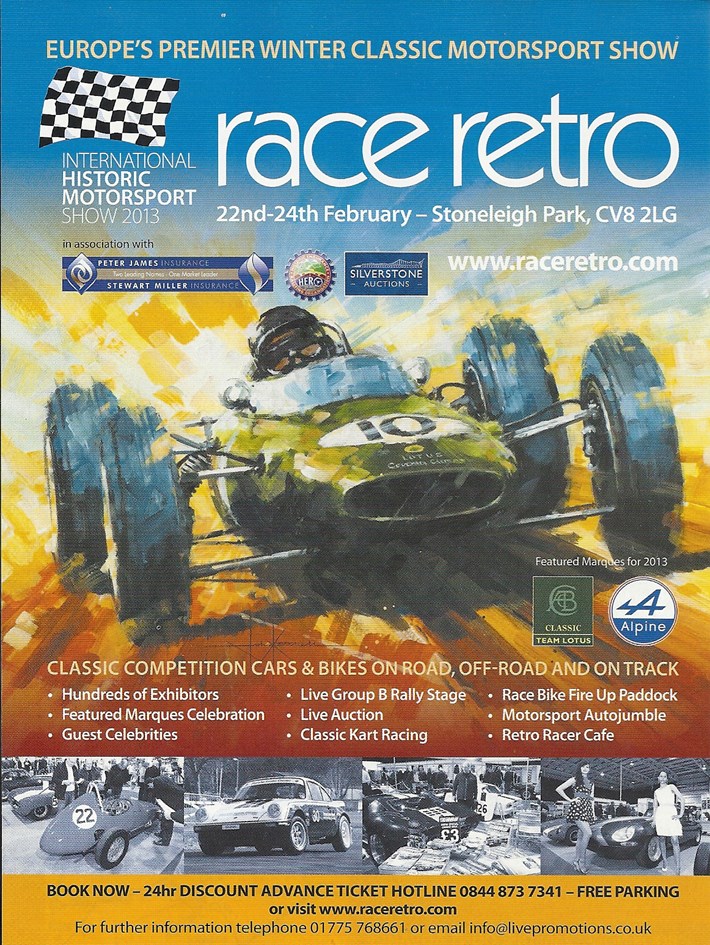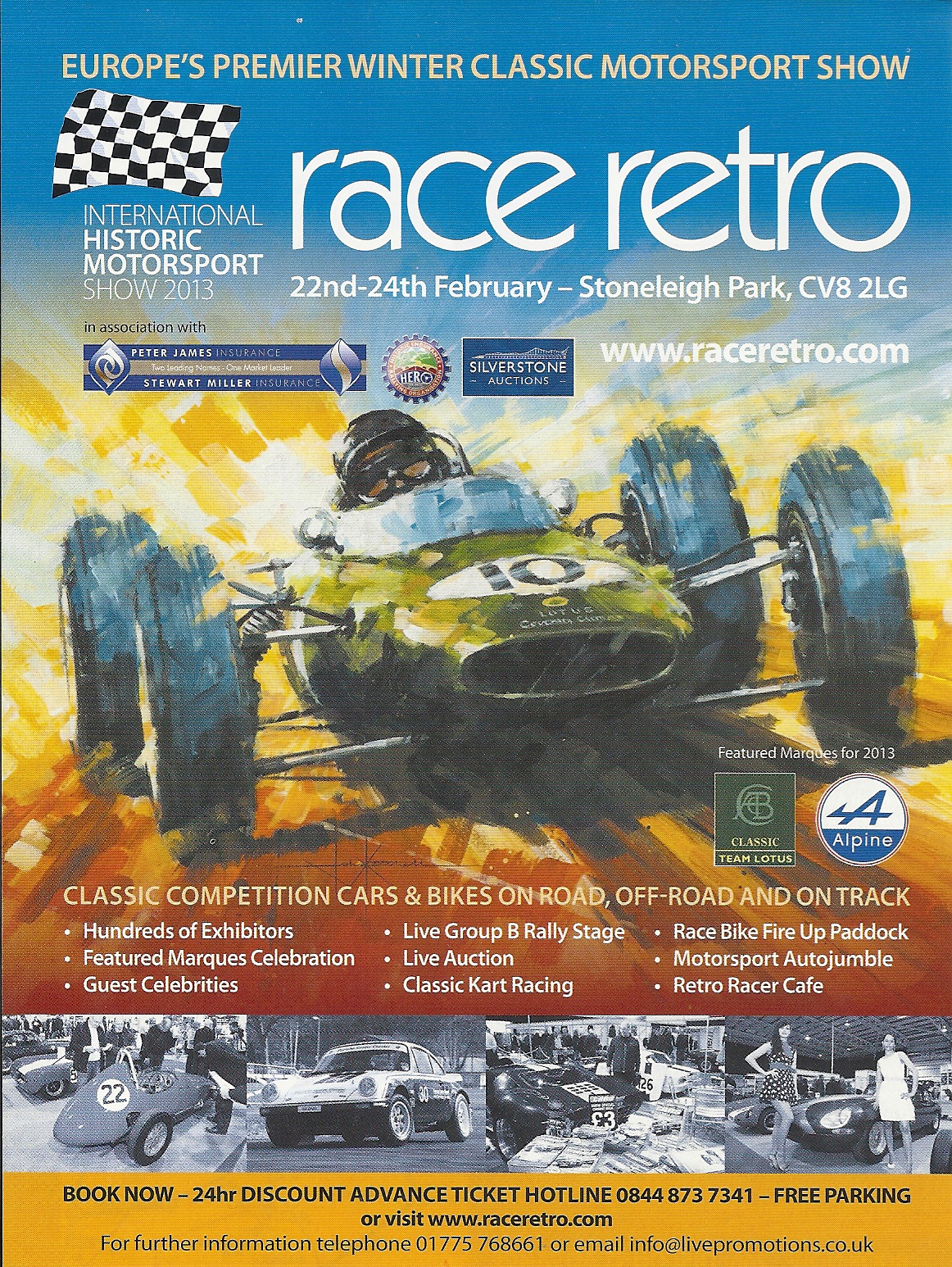 Europe's premier winter classic motorsport show took place at Stoneleigh Park, near Coventry, England at the end of February. As well as the large exhibition in the show halls, the event has live rally demonstrations over the weekend on a tarmac course within the show grounds. This is a spectacular display with many of the might Group B rally cars put through their paces at full competition speeds. This year the rally entry was bigger than ever with a good selection of cars on display from Audi, Ford, Peugeot, MG Rover, Porsche and Subaru with a couple of interesting historic cars added to the event, including a VW Beetle and a mini powered GTM sports car.
Inside the halls, the chosen marques for this show were Lotus and Alpine Renault. Classic Team Lotus had several cars from their team on display including an ex Jim Clark Lotus 25, a JPS Lotus 79 and elsewhere in the show was the Lotus 18 used by Sir Stirling Moss to win the Monaco Grand Prix in 1961. In the other hall was a large display of Alpine Renault A110's including a rally cross version. Most of the major Historic car Clubs had displays including the HSCC and VSCC and the Historic Grand Prix Car Association had a unique Tec-Mec Grand Prix car which only raced once in the 1959 American Grand Prix at Sebring.
© Simon & Janet Wright.