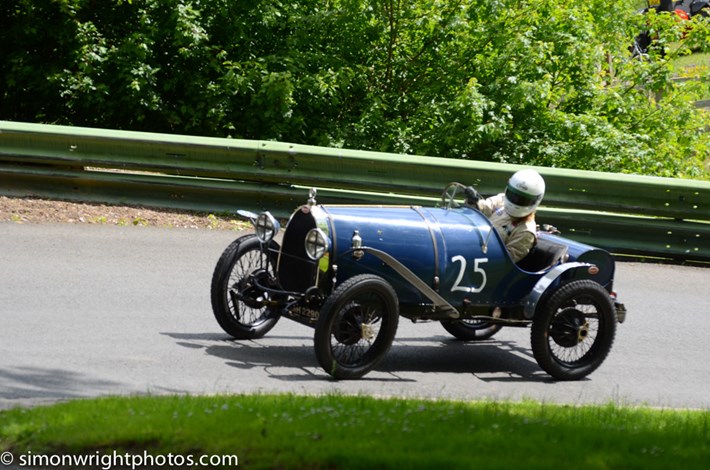 The Bugatti owners club staged their annual event La Vie en Bleu hill climb at Prescott over the weekend of the first and second of June.
For two days part of the Cotswolds countryside is turned into a mini part of France as the club celebrates all things French. The Sunday hill climb consists of mainly French cars with additional demonstration runs from a Bugatti Veyron and this year the ex-Nelson Piquet Benetton B190 Grand Prix car. The Orchard next to the course is set aside for French car clubs to display their cars along with major displays from Renault and Citroen.
There were over thirty Bugatti's entered in the hill climb competition with at least nine T13 models, a T22, T37, and T39, plus in the Grand Prix Handicap event there were addition models such as the 73C, T37A, T30, T57SC, T35B and T50 along with others.
Not all cars competing in the hill climb were French though. There was a special class for Pre War Aston Martin cars, plus the 500 Owners Association had assembled a large field of over 15 F3 500 single seaters.
The gorgeous sunny weather drew a large crowd to enjoy the spectacle of man and machine against the clock on a tight course. The sounds were fabulous as well, except for Barrie Williams driving a brand new Renault Zoe Electric car, which was silent on track, the only sound being the screeching of tyres as he enthusiastically attacked every corner.
© Simon & Janet Wright.