london, Royaume-Uni

Brighton, Royaume-Uni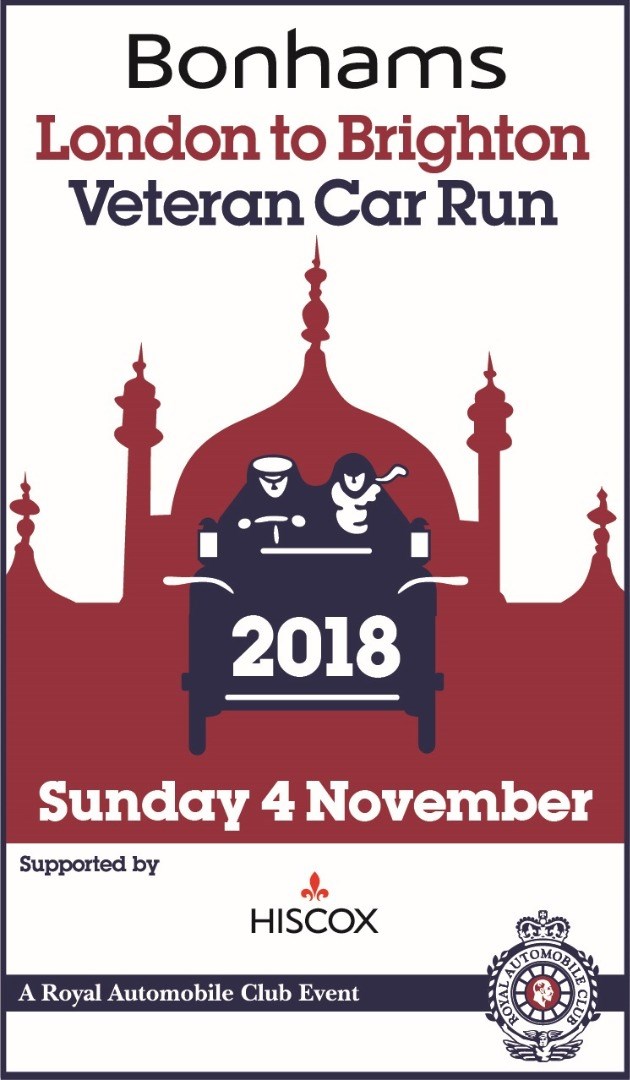 Type d'événement

Rallye, Balades

Date

04 novembre 2018

Lieu de départ

Royaume-Uni london

Lieu d'arrivée

Royaume-Uni Brighton

Site Internet
Désolé, nous n'avons pas reçu de traduction en français
The famous Bonhams London to Brighton Veteran Car Run supported by Hiscox boasts many wonderful virtues. Every year, it intrigues thousands of roadside viewers with its unique history and appeal which draws eager entrants from all around the globe. It also serves to honour all those pioneering engineers for their ingeniously innovative technologies dating back to the dawn of the horseless carriage era.
 
Furthermore, the world's longest running motoring event inspires a large number of museums not just to display their extraordinary veteran cars but also to keep them in perfect running order in readiness for their annual pilgrimage from capital to coast.
 
"It's a unique spectacle and brings notable exhibits from our collection to life," enthuses Stephen Laing, curator of the British Motor Industry Heritage Trust. "We need events like this to keep the cars going and it provides us with a great opportunity to involve our key trustees and also to get the cars out in front of the public." 
 
Now exhibited at the newly refurbished British Motor Museum at Gaydon, the Trust's remarkable collection adds up to the world's largest display of historic British cars – at the last count it totals more than 300 vehicles spanning classic and vintage as well as veteran eras. Around eight of these machines date back to before 1905 and thus are eligible to join the Veteran Car Run, and six are regularly entered, sometimes for high-profile participants. 
 
Damon Hill and Charley Boorman drove the museum's exceptional 1904 Rover 8hp (the world's oldest surviving Rover car) in last year's event, while Olympic rowing legend Sir Steve Redgrave jumped aboard its 1904 Thornycroft 20hp tonneau in 2014, a car driven previously by the late Sir Terry Wogan.
 
A few years ago the National Motor Museum in Beaulieu did likewise providing a 1904 two-seater De Dion-Bouton for TV baker Paul Hollywood, while the renowned Louwman Museum in Holland always supports the event by bringing 'Genevieve', the crowd-pleasing Darracq from the much-loved 1953 movie of the same name.
 
The Haynes Museum based in Sparkford, Somerset, is another notable supporter of the Veteran Car Run. Created on the amazing car collection amassed by motoring enthusiast and automotive manual publisher John Haynes OBE, the Museum is run as a charity with an ethos that its cars and motorbikes are made to be driven.
 
"Senses are only truly engaged when you see, hear and sometimes smell... ... and we've always prided ourselves on the work our Workshop and Restoration Centre do to persevere and restore our collection. The museum's ethos is that cars and motorbikes are living, breathing machines," says Deputy CEO Chris Scudds.
 
No surprise, then, that its 1903 Darracq Type L is a regular on the Run. It was crewed by TV 'Wheeler Dealers' Edd China and Mike Brewer back in 2013 and more recently by the Museum's CEO, Chris Haynes.
 
Last year, it was due to be driven by Bronek Masojada, Chief Executive of Supporting Partner Hiscox Insurance, but sadly – as can be the case with a vehicle that is over 100 years old – it failed to make the start. Undaunted, Masojada will be back behind the wheel in November crossing his fingers for a trouble-free journey all the way to Madeira Drive finish in Brighton.
 
"The atmosphere and camaraderie of the run came to a head last year when our century old French beauty decided to take the day off. Despite test driving her just weeks before, it simply wasn't to be," recalls Masojada who wasn't left stranded in London and thus still savoured the magical event's unique appeal.
 
"Having hitched a lift with a fellow veteran, I can vouch for how enjoyable the Run is whether you're behind the wheel or experiencing it as a passenger. That said, I'm hoping for a smoother ride to Brighton this time around and have no doubt the run will deliver yet another year of world-class motoring nostalgia." 
 
Full information on the Bonhams London to Brighton Veteran Car Run supported by Hiscox – including full details of how to enter or spectate – can be found on the official website: www.veterancarrun.com.
 
As in recent years, the Veteran Car Run provides a fitting grand finale to the Royal Automobile Club's busy London Motor Week – a week in which the celebrated Club presents an array of functions and events to suit all motoring tastes. Of late these have included forums, dinners, trophy presentations, lectures and exhibitions as well as the free-to-view Regent Street Motor Show now held annually on the Saturday immediately before the Run.
 
Adding to the build-up, renowned auctioneer Bonhams hosts a special Veteran Car Run sale on the preceding Friday afternoon with an eye-catching selection of veteran cars and related memorabilia coming under the hammer.