Lovere - Lake Iseo | Val di Sole - Trentino, Italy

Italy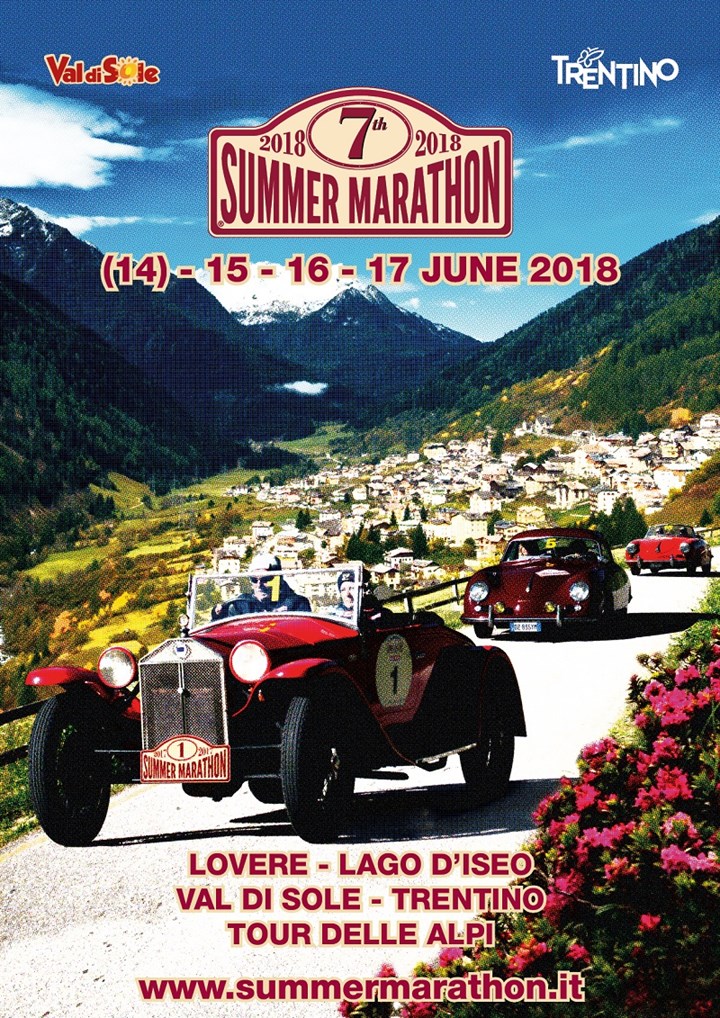 Event Type

Rally Competition

Date

14 June 2018

to

17 June 2018

Departure location

Italy Lombardy - Trentino Region 25056 Lovere - Lake Iseo | Val di Sole - Trentino Via Roma 94 - Ponte di Legno

Arrival location

Italy

Website

Event organiser

Team Oldtimer Sport ASD

Inserted By

Phone

+390364900300

Email
International Classiccar Event in Italy
Classical Regularity - Concours d'Elegance.
Top event vintage sport car
in ACI Sport 2018 calendar,
taking part of the prestigious category of "Superclassiche"
.
3 stages, 632 kilometers. Landscapes with incomparable view.
92 classic time trials.
3 Concours d'Elegance with single ranking in 3 locations: Malè – Dimaro - Lovere.

90 eligible cars previous the 31st december 1981.
Special category "Super Car" for 25 modern cars of high sport value.                   
5 alpine Passes crossed, symbol of historical race of the past: Crocedomini, Tonale, Gavia, Stelvio, Presolana.
7 fairytale picturesque Lakes: Iseo, Idro, Ledro, Garda, Toblino, Molveno, S. Giustina.
18 alpine and lake tourism capitals: Lovere, Ledro, Riva del Garda, Molveno, Andalo, Malè, Dimaro, Tonale, Ponte di Legno, S. Caterina Valfurva, Bormio, Stelvio, Merano, Val d'Ultimo, Borno, Presolana, Riva di Solto.                  
Tourist package "Official Followers", 3 days of full immersion in the exciting atmosphere of the race, close to the legendary cars of the past.
High-level logistic with the advantage to stay at the end of each day in the same four stars hotel, with their complete spa.
Tastying typical local products, welcome drink, coffee break along the route, as reported in the program.
A rich prize pool, as usual, of exclusive value, prizes for any classified crew, VIP Package to every verified participants.
Superlative First Prize
the complete participation package at
La Gran Carrera Argentina - 2019 Edition.
(Registration – return flight - overnight – suitable vehicle to the competition).