Biarritz, Spain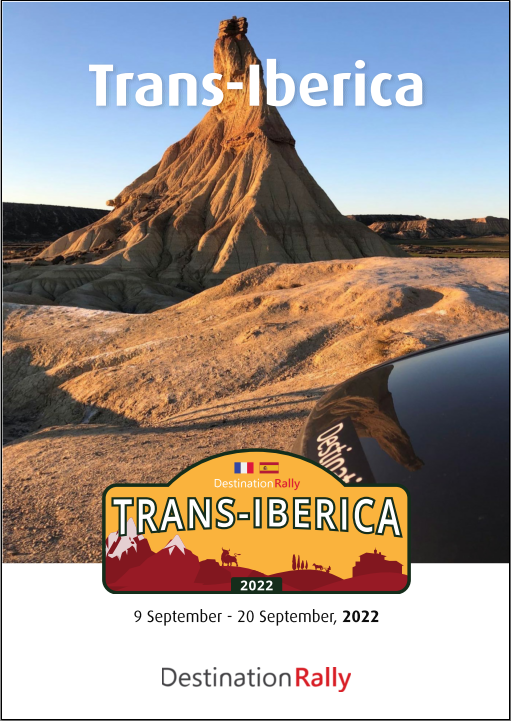 Event Type

Rally, Tour

Date

09 September 2022

to

20 September 2022

Location

Spain Iberic Peninsula Biarritz Hotel Regina, Biarritz

Website

Event organiser

Destination Rally

Inserted By

Phone

+32477223901

Email

Document
Sorry, we didn't receive an English translation
2855 KM 12 DAGEN
Trans-Iberica is een onvergetelijke rally met klassieke auto's over het Iberische schiereiland waarbij gebruik wordt gemaakt van bergpassen en secundaire landwegen die zelden worden gebruikt. De route begint in de buurt van Biarritz en voert oostwaarts door de bergwegen van de Franse Pyreneeën, over de grens naar de Spaanse uitlopers van de Pyreneeën, langs Vielha om westwaarts te gaan naar het charmante stadje Olite in Noord-Spanje.
Van daaruit gaan we naar het zuiden om de minder bekende gebieden van Huesca en Aragón te verkennen met weinig verkeer en uitstekend rijden op spannende, bochtige wegen vergezeld van verre uitzichten op heuvels, bergen en meren.
Verder door het sensationele landschap van het Parque Bardenas Reales met zijn rotsformaties, Europa's grootste woestijn. Een van de vele hoogtepunten op de route is Monasterio de Piedra, een natuurpark met ontelbare watervallen en momenteel een van de meest verbazingwekkende ongerepte plaatsen van Europa. We passeren enkele van de mooiste dorpjes van Spanje, zoals Cuenca met zijn prachtige hangende huizen.
Rijdend langs de kleurrijke wijngaarden van de Valdepeñas streek, bereiken we Sierra de Segura en Cazorla, twee onbekende groene natuurparken. Daarna zullen we een ander uniek contrast ervaren door een bezoek aan de stoffige spaghetti western woestijn van Tabernas - de enige echte woestijn in Europa. We overnachten in Cabo de Gata aan de Middellandse Zeekust en, met de prachtige Sierra Nevada bergen als achtergrond, bereiken en vieren we onze eindbestemming in het luxe Bobadilla hotel dichtbij Málaga.
---
About the organizer
As a rally organizing company we are part of  FIVA & the Belgian federation of Classic cars. We are a team of 8 people working on the logistics and administration. We have recruited the best mechanics and have a fantastic medical emergency team to accompany each rally. We survey the roads in each country at least twice before the rally, complete with the evaluation of the medical facilities and the contact with the local emergency service. We work hand in hand with the local authorities to insure their support throughout.
We live a passion for classic cars, but we also feel strongly about the need to discover the places and meeting the local people that we cross along the way. We care about the well-being of the participants and their security. This is the reason why we always travel with a flatbed truck/lorry and a local ambulance.
Tags: