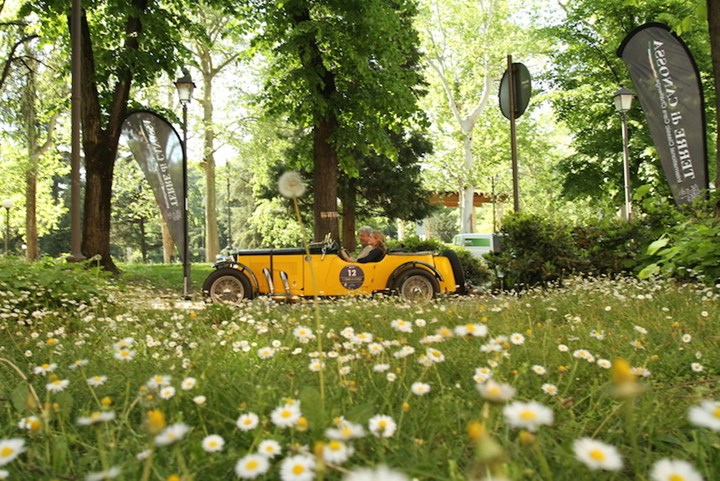 Event Type

Rally, Tour

Date

16 April 2015

to

19 April 2015

Location

Italy

Website

Event organiser

Scuderia Tricolore

Phone

+39 0522 421096

Email
Sorry, we didn't receive an English translation
We are delighted to announce the 5th edition of the GP Terre di Canossa, which will take place from April 16th to 19th 2015, across Emilia, Liguria and Tuscany.
We are waiting for you in the "Terre di Canossa" for an extraordinary journey along the thousand year old roads of Matilde di Canossa, Queen of Italy in the 12th Century.
A journey that spans from the "Via Emilia" to the wonderful sea of the Cinque Terre and Versilia passing through cultural and artistic centres like Lucca and Pisa, wonderful landscapes, ancient castles, rolling green hills, untouched mountain passes, enchanting hamlets.
An exciting culinary itinerary combining the finest local wines, traditional cuisine and the creativity of award-winning chefs, all of which to be savoured in unique and exclusive locations.
A challenging regularity rally for vintage cars dating between 1919 and 1976, with more than 75 timed trials and two average speed trials, along a 600 km route, and with a special "Pre-war Cup" classification.
Three exciting days to fully experience a perfect combination of beautiful cars, competition, tourism, gastronomy and relaxation. A "Grand Event" planned to the very last detail with the passion and determination of the people of Emilia, Italy's undisputed motoring region.
As always, we will accept a relatively small number of vehicles and owners (100 crews) in order to ensure the success of the event.