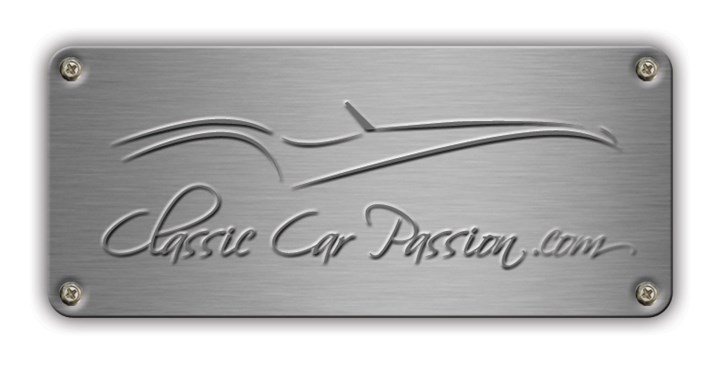 Event Type

Rally, Tour

Date

13 May 2010

Location

Belgium

Website

Email
Sorry, we didn't receive an English translation
Le jeudi 13 mai, le Rotary Club de Saint-Ghislain organisera son premier " Rallye du Ballon ".
Ce rallye s'inscrit dans le cadre des nombreuses activités festives organisées le jeudi de l'Ascension par la ville de Saint-Ghislain (braderie, artisans, marché aux puces, petites restaurations et montée du Ballon)
Cette balade de 120km vous permettra, au départ du centre ville, de découvrir une région méconnue passant par Tertre, Hautrage, Erbisoeul, Mons, Cuesmes, Blaugies, Blaton, Beloeil, Sirault, Pommeroeul,….
Le rallye (Ecole Jean Roland, 4éme rue à Saint-Ghislain) débutera vers 9h30 avec un mini parcours en ville. Un arrêt dégustation sera prévu vers 11h et un barbecue vous attendra à partir de 12h30. Le retour des voitures est prévu à Saint-Ghislain vers 16h, dans un parking sécurisé, ce qui vous laissera du temps, en fin d'après-midi pour profiter de l'ambiance de la ville de Saint Ghislain.
Your browser may not support display of this image.
Les bénéfices de cette journée nous permettront de continuer d'aider deux ASBL de la région, actives dans l'accueil des enfants.
Le nombre de véhicules est limité à 40 voitures et les inscriptions, uniquement par mail (rallyeduballon@gmail.com), seront clôturées le jeudi 6 mai 2010.
Le lieu précis et l'heure du rassemblement ainsi que d'autres renseignements utiles vous seront envoyés par mail avec la confirmation de votre inscription.
Au plaisir de vous rencontrer,
Ludovic MAHIEU
(Commission Nouvelles Générations – Rotary Club de Saint-Ghislain)
_________________________________________________________________
Merci de transmettre les informations demandées ci-dessous à rallyeduballon@gmail.com
Nom :………………………………… Prénom :………………… E-Mail :…………………………………………………………
Voiture :…………………………… Année :…………………… Nombre de personnes à inscrire :…………
participera au Rallye du Ballon qui aura lieu le jeudi 13 mai 2010.
L'inscription sera considérée définitive avec le versement intégral sur le compte 370-1067106-96
(Mentionner en communication Rallye Ballon, nom et nombres de personnes)
10 € pour l'inscription du véhicule (comprenant documentation, plaque rallye et road book)
25 € par personne (comprenant accueil, apéritif de 11h, verre de dégustation, barbecue et une boisson)
Le programme du jeudi de l'Ascension à Saint Ghislain :
Chaque année, Saint-Ghislain convie jeunes et moins jeunes aux nombreuses animations organisées à l'occasion de la fête de l'Ascension.
Le jeudi est consacré à la liesse populaire :
Dès le lever du jour, les joggeurs de tous âges parcourent le centre ville.
Un départ de véhicules anciens est prévu vers 9h30 au départ de la quatrième rue ; retour vers 16h.
Your browser may not support display of this image. Your browser may not support display of this image.
Le marché artisanal:
Sur la Grand-Place de Saint-Ghislain, des artisans venus des quatre coins de Wallonie proposent de nombreux articles : céramique, bijoux, peinture sur soie, produits fermiers,...
Place du Tertre:
Sur le parvis de l'église Saint-Martin, le public déambule au milieu des artistes au travail.
Le lâcher du ballon
Point d'orgue des festivités, le célèbre ballon, symbole de l'Ascension, prend son départ face à la gare. A son bord, des représentants de la Ville se laissent porter par le vent jusqu'au crépuscule.
Your browser may not support display of this image.
Your browser may not support display of this image. La foire à la brocante:
La rue d'Ath et la place des Combattants accueillent des brocanteurs -professionnels ou amateurs
- et leur éventail d'objets : livres, petit mobilier, cartes postales, pièces de monnaie,...
Le champ de foire:
Pendant tout la semaine, plus de 60 métiers forains occupent la place Albert-Elisabeth (gare)
Pour tout renseignement sur la journée : Syndicat d'Initiative - 065/78 41 41
http://www.sisg.be/evenements/fetes-de-lascencion/