Brussel, Netherlands

Netherlands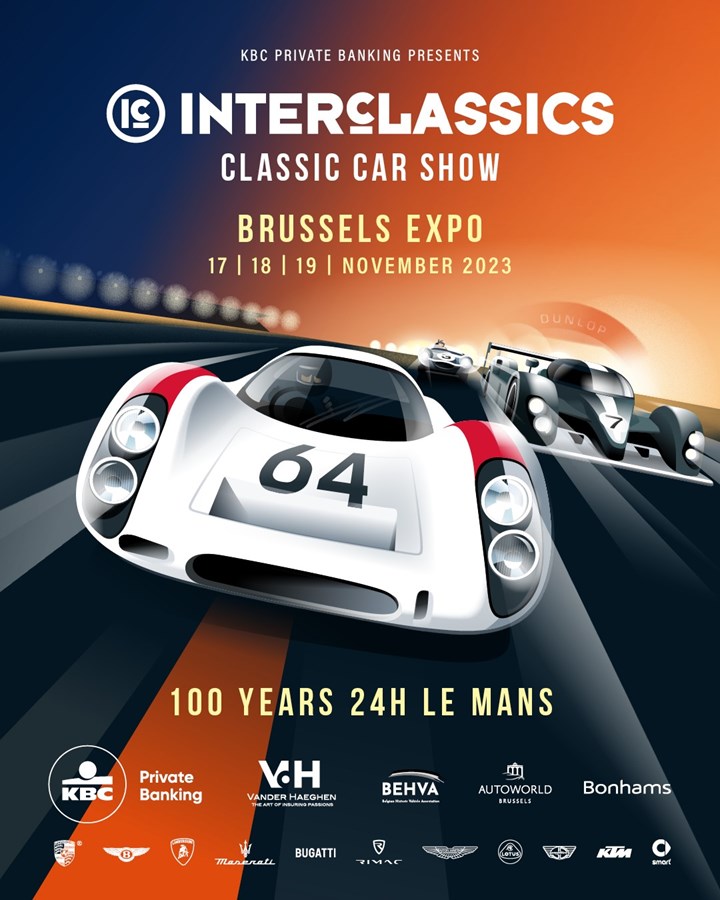 Event Type

Shows, Festivals

Date

17 November 2023

to

19 November 2023

Departure location

Netherlands 1020 Brussel Belgiëplein 1

Arrival location

Netherlands

Website

Event organiser

MECC Maastricht

Inserted By

Phone

+31651358742

Email

Document
Passion, emotion and a battle for man and machine. InterClassics looks back on the 100-year history of the world's most
beautiful 24-hour race: Le Mans.
Previous edition of InterClassics Brussels was a great success with 25,000 visitors and an exhibitor score of 8.0!  Besides the theme exhibition, the Art Area, BEHVA village and AutoScout24 Area are making a comeback again. Several new partners and importers have also joined InterClassics.
Wondering who has already signed up? Check the participant list and floor plan or visit the website for more information! www.interclassics.events