Belgium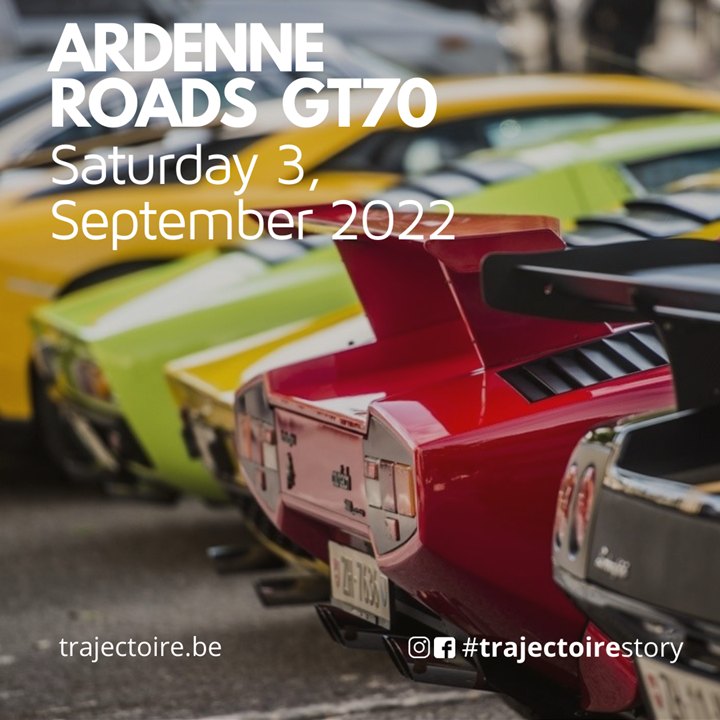 Event Type

Rally, Tour· Shows, Festivals· Club Meeting· Other

Date

03 September 2022

Location

Belgium

Website

Event organiser

Jean-François Devillers

Inserted By

Email
The Ardenne Roads GT'70 is a rally without any notion of time or speed, but which combines the sportiness and the sharp design of the car of the 70's with the pleasure of driving in a lifestyle day.
The route is approximately 240 km long. It is designed to take into account the specificities of the cars entered. More fragile and lower than the cars of the sixties', we have selected faster, less tortuous and less curved roads.
The day will be punctuated by a test drive on private land, just to push the horses in complete safety. Lunch will be served at the end of the day and a cocktail will be served to close the day.