Diest-Schaffen, Belgium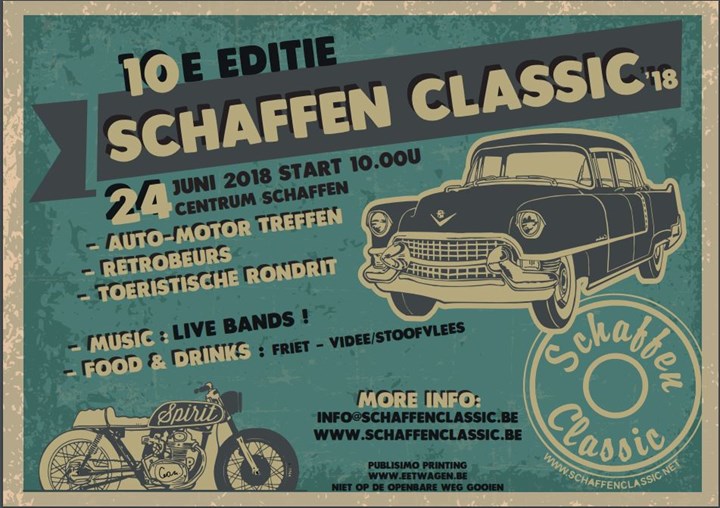 Event Type

Rally, Tour

Date

24 June 2018

Location

Belgium Diest-Schaffen Sint-Hubertusplein 3290 Diest-Schaffen

Website

Phone

+32477401753

Email
10th Schaffen classic in the center of Schaffen - Diest. 
This oldtimer meeting takes place between 10 and 19 hours. 
With the well-cared roadbook the round trip of +/- 100 km is no problem. 
For moped and motorcycles there is a scheduled round trip of +/- 60km. 
For both trips one can depart from 10 am to 3 pm. 
Only on registration before June 19, you can be sure of a rally plate. 
There is possibility of boot sales. 
This classic car is cheered up with 50-60 live music. 
The necessary food and beverage outlets are provided. 
Sales or demo stands are limited and must be 
discussed in time. 
Do not forget to visit our covered retro market.
Admission to the classic car service is free.