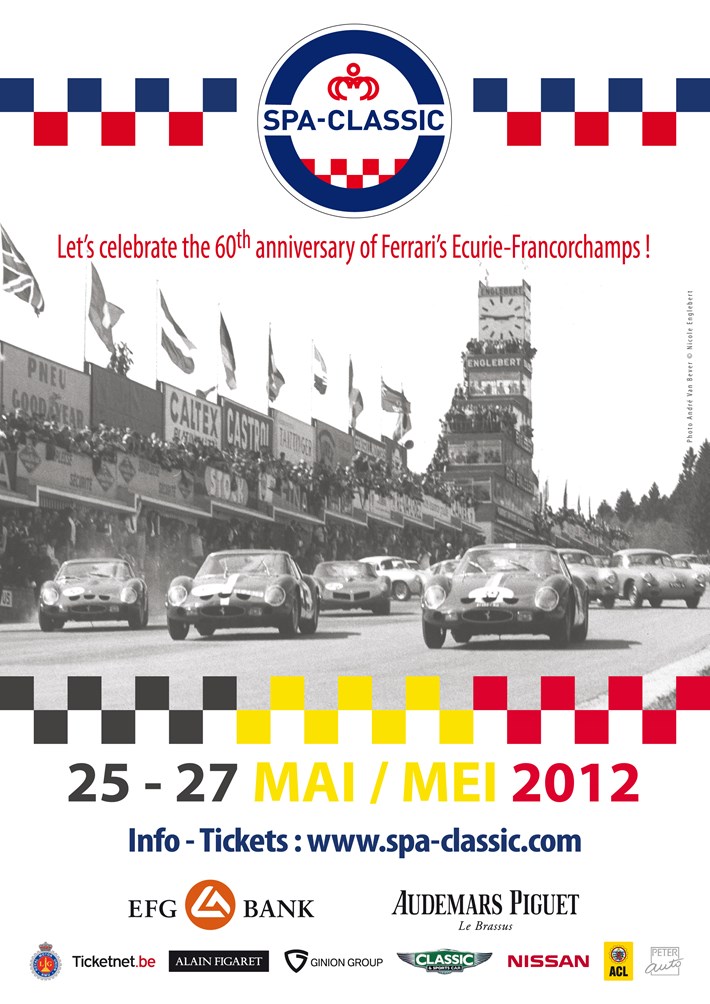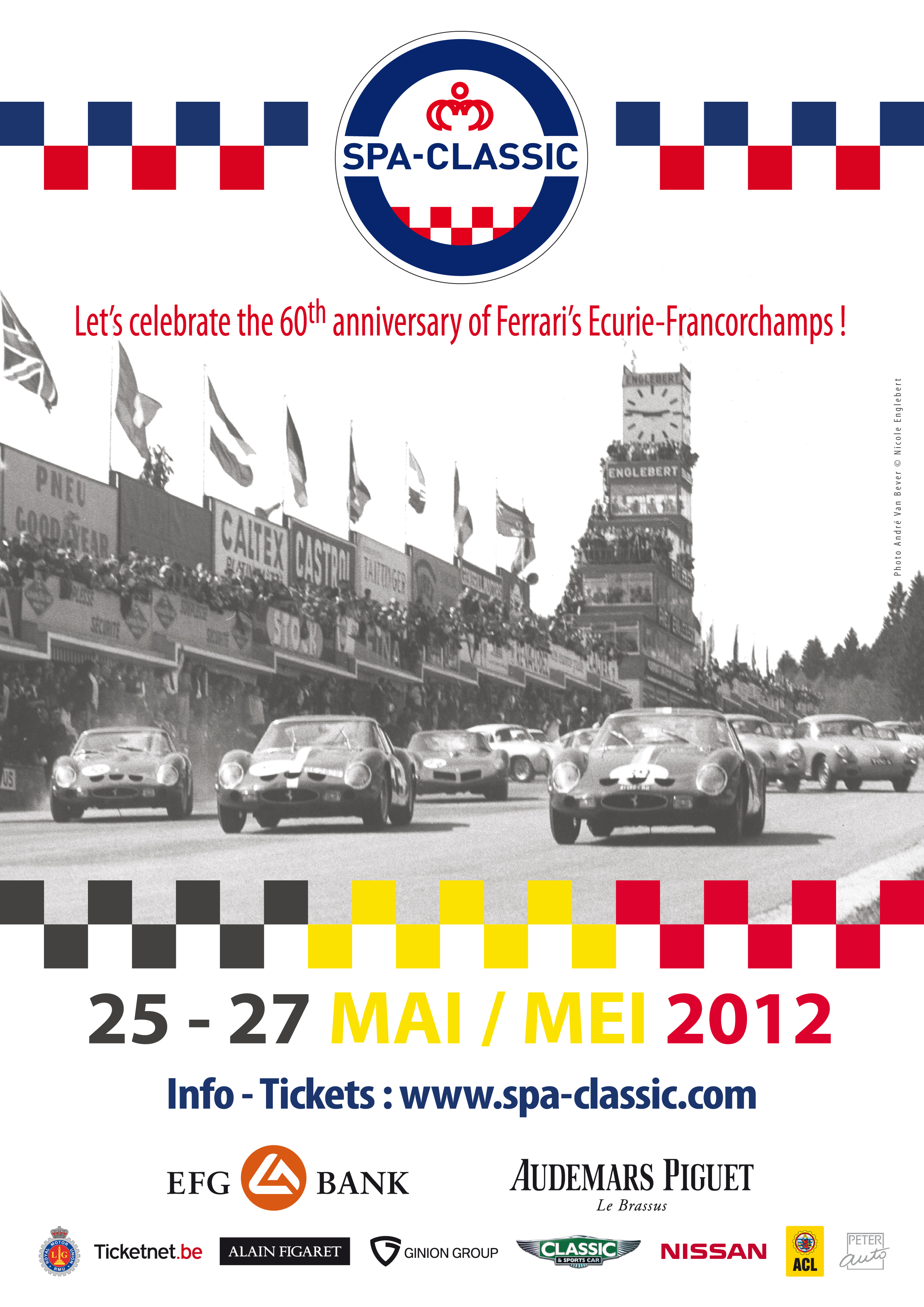 After the success of the first edition in 2011, Spa-Classic is back on one of the world's most fantastic layouts, for a new 100% classic meeting on 25, 26 & 27 May.
All the grids by Peter Auto will be there again: Classic Endurance Racing 1 & 2, Trofeo Nastro Rosso and Sixties' Endurance. Other disciplines eager to participate in this great motor sport event join the club: the Group C already there for the first event and two brand new grids: the Historic Formula 2 and the Historic Formula 1 Championship.
The big Automobile celebration will salute, on the occasion of its sixtieth anniversary, and on its soil, the most famous Ferrari team, the Ecurie Francorchamps. The FF60 rally which will visit the Spa-Classic will also pay tribute to Jacques Swaters, the team founder.
As at Le Mans Classic, the Club cars will take over the circuit with a rare and unique display. The many exhibitors will create an ephemeral village which will also host the brand new Spa Legend Club dedicated to the cars which raced on the Ardennes Toboggan in the past.
There will be activities for the whole family in the heart of the circuit.
A new edition which confirms Spa-Classic as a… classic among Belgian historic meetings.
Everything is on www.spa-classic.com/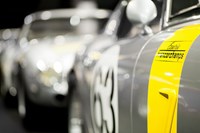 Liefhebbers van Ferrari's uit alle periodes, weg- en circuitmodellen, krijgen hier de gelegenheid om de meest mythische exemplaren te ontdekken en een kick te krijgen bij horen van het gebrul van hun V12 motoren op het mooiste circuit ter wereld. Want op deze speciale verjaardag van de Ecurie Francorchamps, zal de 2e editie van de Spa-Classic – van 25 tot 27 mei 2012 – het kader vormen voor een speciale hulde die zal gebracht worden aan de man die zich het meest heeft ingezet voor het merk met 'het steigerend paard' en zijn eerste verschijning op de Belgische markt, 60 jaar geleden: Jacques Swaters!
---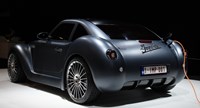 Imperia Automobiles heeft gekozen voor het mooiste circuit ter wereld en het topevenement van de historische automobielcompetitie, om officieel het dynamische prototype van de Imperia GP voor te stellen.
---