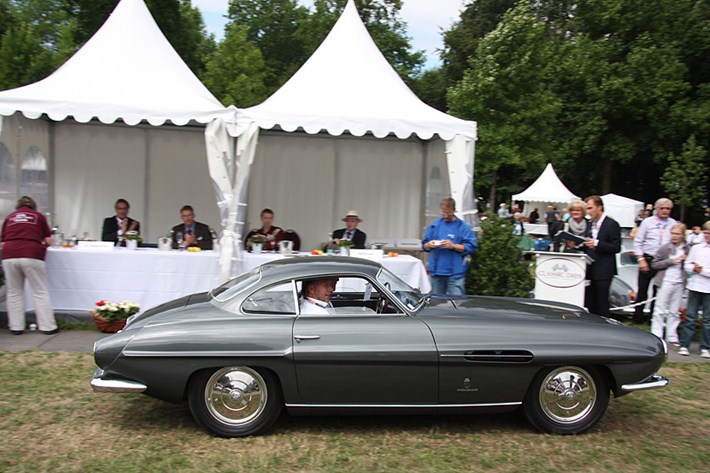 The Event has three major areas and numerous locations with wonderful atmosphere to enjoy:
Racing Legends is a race-track of 2,8 km around the Castle giving plenty of space for demonstration runs of race cars from private ownership and museums. 50 selected cars participated. Regularity runs were also part of the classic - and motorfestival.
Jewels in the Park is the FIVA A - Concours with a maximum of only 40 cars to be exhibited and presented in front of the international jury. The cars were displayed on the Orangerie-
Peninsula of the castle.
Classic Meeting is the area in which nearly 7.000 classic cars came to visit the Classic Days to enjoy picknick, period dressing and displaying of the own classic car in an unbeatable environment in the last year. In this part of the Classic Days everybody, every classic car,every costume "was a star".
Animation
Jazz Bands, Pipe Bands, Army Show, Catering and nearly 60 little tents with the extraordinary
offer of antiques, automobilia, memorabilia, fashion and other high quality goods are filling the
castle´s grounds to present the right surrounding for YOUR car.
http://www.schloss-dyck-classic-days.de
Photos: Steven Vandeputte