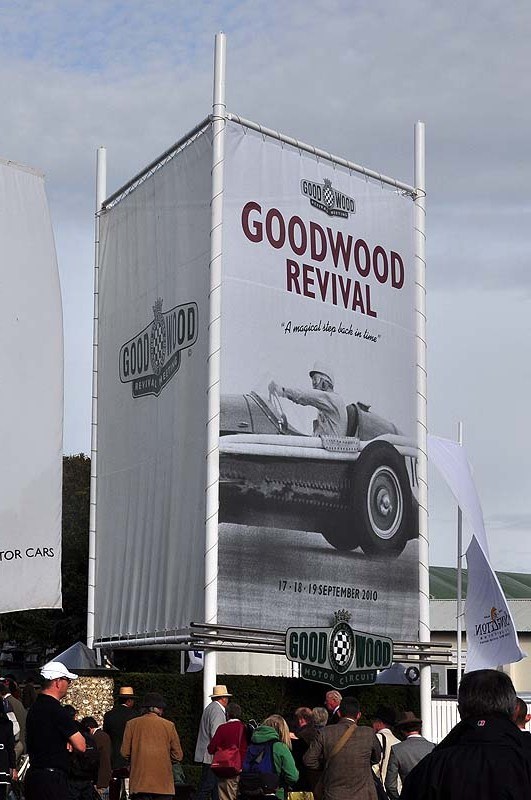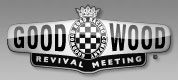 Goodwood Revival 2010.
By Simon & Janet Wright.
This year the annual Goodwood revival meeting was held in beautiful weather, and the race was a sell out. Current Renault Grand Prix driver Vitaly Petrov made his debut at the circuit in the Madgwick Cup saloon race, appropriately driving a Russian built 1958 GAZ Volga M21 saloon.
Special tributes were paid to John Surtees, the only man to win World Championships on both 2 and 4 wheels, who was celebrating 50 years since he started racing cars. His first race was at Goodwood in 1960 in a Formula Junior race, where he finished 2nd to Jim Clark. The tribute included his World Championship winning Ferrari from 1964, bikes from his earlier career, and several versions of his own Surtees racing cars.
Also celebrated this year was 60 years since BRM (British Racing Motors) won their first race at Goodwood in 1950 when Reg Parnell won the Woodcote Cup. This was the largest ever gathering of BRM cars and high lights included Sir Jackie Stewart driving his old BRM Grand Prix car.
The final special event was to commemorate the 70th Anniversary of the Battle of Britain. During the Second World War, Goodwood was an operational airbase, and throughout the weekend, Spitfires, Hurricane and Mustang fighter aircraft gave Ariel displays to entertain the crowds. On Sunday, surviving pilots were saluted on the grid, and the impressive site of a Spitfire and Hurricane were taxied down the start straight.
The big race of the weekend was the RAC Tourist Trophy Celebration, which assembled the most expensive grid ever. With a value of over £100 million pounds, the grid for closed top GT cars from 1960-1964 included several rare Ferrari 250 GTo's taking on Jaguar E-Types and Aston Martin DB 4's and AC Cobra's. The driver line up was equally impressive with Multi Le Mans winner Derek Bell and Tom Kristensen taking on ex-Grand Prix drivers Martin Brundle, Jochen Mass, Emanuele Pirro and Jackie Oliver plus current Red Bull GP boss Christian Horner and chief designer Adrian Newey. The race was won by the Ferrari 250 GTO of Hardman and Gouion with the AC Cobra of Bryant and Minassian second with third going to Law and Reid in the Lister Jaguar coupe.
1 18 HARDMAN-GOUNON Ferrari 250 GTO/64 40 1:00:11.511 95.69 1:25.487 6
2 1 BRYANT-MINASSIAN AC Cobra 40 1:00:32.444 20.933 20.933 95.14 1:27.158 16
3 17 LAW-REID Lister -Jaguar coupé 40 1:00:33.232 21.721 0.788 95.12 1:26.898 32
Full results can be obtained from the Goodwood Revival website at http://www.goodwood.co.uk/revival/2010-timed-results
© Source et photos : Simon Wright & Janet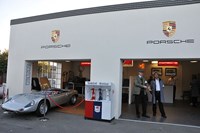 Était-il possible de faire mieux que l'an dernier ?, c'est la question que se sont posés les organisateurs de la manifestation britannique. Bruno nous apporte les réponses...
---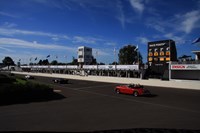 Une équipe de Classic Car Passion.com s'est rendue sur place pour passer un week end de rêve, voici leur premières photos !
---