Cape Town, Afrique du Sud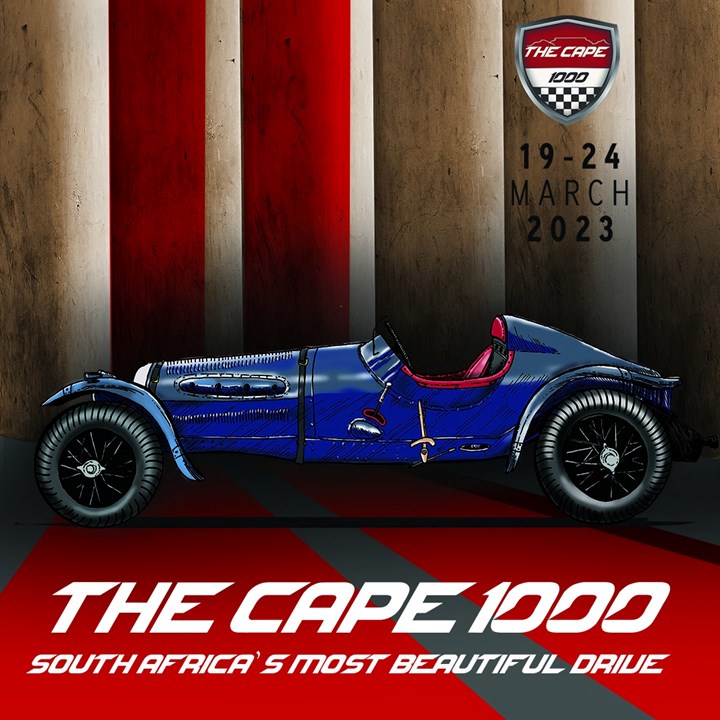 Type d'événement

Rallye Compétition

Date

19 mars 2023

au

24 mars 2023

Lieu

Afrique du Sud Cape Town

Site Internet
Désolé, nous n'avons pas reçu de traduction en français
A motor vehicle rally paying homage to the various endurance rallies from a bygone era. Reimagined in the African context in what is arguably the most beautiful area on the southern tip of South Africa. This grand touring regularity rally that spans the ages from vintage, to classic to modern vehicles in five different categories creating a truly unique rally that inspires ones soul and creates the most incredible lifelong memories and friends.


CAPE 1000 PUBLIC VIEWING
The public are encouraged to come out and view these amazing cars, entrance/viewing is free.
19 March 2023 – Sunday
14h00-17h00      Quay 6: V&A Waterfront in front of Table Bay Hotel – Dress Code: Vintage Sunday (registration)
20 March 2023 – Monday
08h30-09h30      Quay 6: V&A Waterfront in front of Table Bay Hotel (watch the start)
10h00-10h30        Victoria Road/M6 Camps Bay (driving)
11h30-12h00         Muizenburg Baden Powell Dr (beach parking)
12h45-14h00        Clarence Drive – Between Gordon's Bay/Kleinmond (driving)
21 March 2023 – Tuesday
07h30-08h30      Gearing's Point Hermanus (parked vehicle & start Day2)
11h15-12h30          Old Jail Coffee House Riversdale
16h00-17h00        Checkers Parking York Street (Parade)
22 March 2023 – Wednesday
09h00-09h30      Depart Fancourt Hotel (start Day 3)
11h45-13h00         Karoo Art Hotel (stop)
13h40                     R62 Montagu (driving)
23 March 2023 – Thursday
09h00-09h30      Huguenot Str. R45 Franchhoek  (driving)
16h00                      Silo Precinct V&A Waterfront (end of rally)