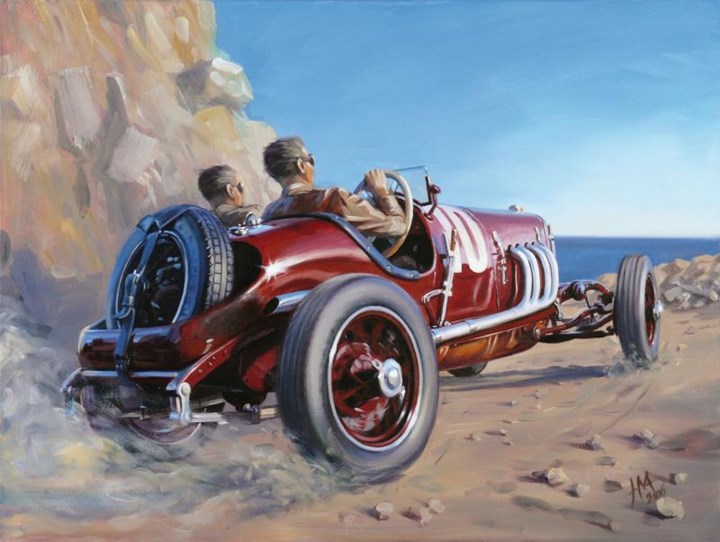 Event Type

Racing, Trackday

Date

10 June 2009

to

14 June 2009

Location

Italy

Website

Phone

+39 091 522090

Email
Sorry, we didn't receive an English translation
History of Giro di Sicilia - Targa Florio
The Giro di Sicilia was born in 1912 to give continuity to the Targa Florio.It was in that year that "Don Vincenzo" went away from the Madonie and went in a journey of 1080 kilometers in a circumnavigation of the island in dusty and impervious routs. Various editions were disputed in the same layout and it came then resumed after the second world war with some variations. A Targa Florio combined with the Giro di Sicilia tied to the titled of the motoring and the Car Manifacturer most important in the world, like Ferrari and Alfa Romeo.
It is nearly twenty years that the Veteran Car Club Panormus organizes the evocation of the Targa Florio disputed on the layout of the Giro di Sicilia. A manifestation that during the various edition has given prestige and importance from the point of vue of the cars and the drivers that take part at the event. And also from the point of vue cultural-storical tied up not only at the different periods that have determinate the evolution of the cars but also the re discovery of values and traditions of a land. The presence of different personality tied up directly or indirectly to the "The oldest trial in the world" has given fame at the event. The Dutch Gijs Van Lannep who won the Targa in 1973 with a Porsche and testimonial in 2006 like everlasting persons like Gererd Larrousse, Nanni Galli, Jean Guichet, Vic Elford, Jean Claude Andruet, Ninni Vaccarella and the late lamented Clay Regazzoni.
Also in 2007 the Giro di Sicilia-Targa Florio,will offer again the celebration of pioneerig motor racing and once again the manifestation will give improvements with a "turistic formula" for discover caratteristic and picturesque spots such as the medieval village of Erice, the tortuous road that from Palermo reaches the top of Montepellegrino. From the beautiful Temple's Valley in Agrigento to Villa Fegotto. From the Syracuse Autodrome that in the 60's organized few F1 races to the Vulcain Etna, Taormina to the famous Cerda's Tribunes. Those will be the settings for the vintage cars and drivers and wont miss names of ex-drivers and vips.