Moscow, Russia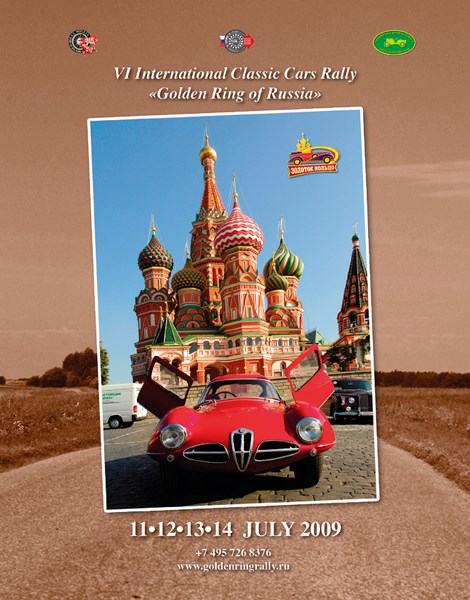 Event Type

Rally, Tour

Date

11 July 2009

to

13 July 2009

Location

Russia Moscow

Website

Event organiser

Boris Bazhenin

Phone

+7 495 508-15-94

Email
Sorry, we didn't receive an English translation
Welcome to the VIth edition of the Golden Ring rally!
The main mission of the rally is to combine the technical progress of mankind and introduction of unique architectural and historical heritage of Russia. «Golden ring» connects by roads ancient capitals of Russia into a symbolic ring and together the towns are united into the Russian culture treasury.
Classic cars rally «Golden ring» is held due to FIVA rules and only original cars produced before 1979 are accepted. The total length of the «Golden ring 2009» route takes about 1200 km with more then 70 ability trials.
Our participants have an unique opportunity to get acquainted with historical places, masterpieces and ancient icons in particular places, which we change every year this year the route will pass through Kostroma, an ancient Russian city, located on the picturesque bank of the great Russian river Volga.