Château de Fère, France

Angouleme, France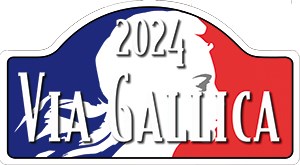 Event Type

Rally, Tour· Rally Competition

Date

08 September 2023

Departure location

France Champagne Château de Fère

Arrival location

France Charante Angouleme

Website

Event organiser

Bart Kleyn

Inserted By

Phone

+31624234345

Email

Document
Via Gallica Pre War
On the way to the "Circuit des Remparts" in Angoulême.
The Circuit des Remparts event has always attracted me. It is a race on a street-circuit that has been run since 1939. The ambiance is great with the old center being turned into a car event under the sun. However, Angoulême is too far from England and Holland to just go there for a week-end. This is why we organize a rally starting near Reims and bringing you all the way to Angoulême.
Our starting location is a beautiful castle at only 265 km from Calais. The 5-star hotel is set in a castle that dates back to 1206. Given the starting location we hope to welcome a great many participants from the United Kingdom.
France has a great many "drivers' roads, roads curving over hills, between fields and from town to village. It is a beautiful drive to our next destination, another 5-star castle, set in a golf park.
The next day we have a visit to another castle. I am really excited; it is one of those crazy things that fits completely within the "rally with a smile" concept. Just crazy ! I keep it as a surprise.
Finding large enough accommodation, which is not part of a big chain, can be a challenge in France. For the third night I have to split the group up between two castles. Both are beautifully set and are full of charm.
We drive in the Auvergne and the landscape gets more rugged; gorges alternate with mountain passes as we arrive in a modern hotel in what seemingly is in the middle of nowhere.
The fourth driving day sees some extraordinary driving over some amazing mountain passes into the Limousin a region well known for its beautiful cows. After driving along the gorges of the Dordogne River we arrive at yet another castle.
The last day is a relatively short stretch to our hotel near Angouleme. We will provide you with a shuttle to the center of town where you can enjoy the concours d'elegance, stroll the streets where local clubs present their most special cars, or have a drink at one of the great many of bars. We all have dinner at the square where the Bugatti's do assemble.
On Saturday we are invited to join the rally organized by the "Circuit des Remparts". It is like a mini Mille Miglia, people cheer at every village where we pass and the reception at the finish is quite special, through the pedestrian zone of Angoulême.
On Sunday we get to drive into town and can leave our car on a guarded place and we can watch the races through town. I must say, it is quite spectacular with some very tight hairpins.
Tags: