Lienz, Austria

Austria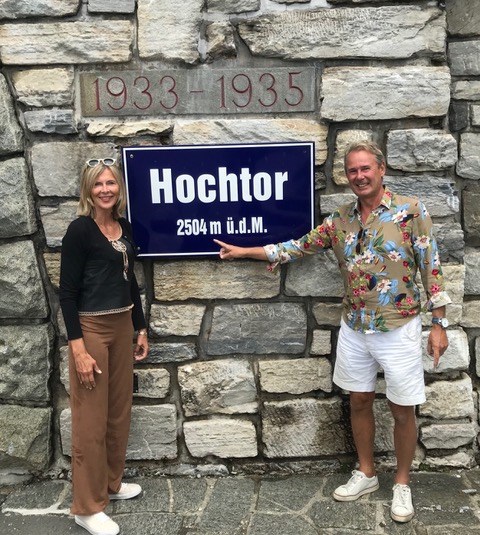 Event Type

Rally, Tour

Date

04 September 2021

to

11 September 2021

Departure location

Austria Osttirol 9900 Lienz Fanny-Wibmer-Pedit-Straße 2

Arrival location

Austria

Website

Event organiser

Marco Brocken

Inserted By

Phone

+31622348661

Email
Peaks of the Alps is a one week rally where we conveniently stay in the same hotel, being the Grandhotel Lienz in Lienz Austria. Each day we take a different route in this mountain rich region wheere - of course - we also drive ion the Italian Dolimiti roads. 
We are just done setting out the Peaks of the Alps rally. And 'in love with Lienz'. It is really beautiful here in the Alps. It is called the sun paradise with more than 2,000 hours of sunshine per year. Let's hope it will be the same in September.
It is innumerable how many mountain passes and hairpin bends we have taken. One even more beautiful than the other. You may see it in some of the photos.
The local tourist office was very helpful to us. This assisted us in adding local flavour, such as a dinner from the region in the high altitude Dolomitenhütte. As well as a visit to the craft distillery and a tour of the old town.
The staff at the Grandhotel Lienz is very service oriented. And the food is delicious.
In short, we have all the ingredients to make it a fantastic week. Again, make sure your car and especially the steering wheel and brakes are in good working order. That is important.
We have some last minute place available. If you want to join, you may register here: https://via-flaminia.com/nl/peaks-of-the-alps/
Looking forward to meet you.
With 'Love from Lienz', Marco & Kitty

---
About the organizer
Driving the most beautiful roads
The Via Flaminia discovers the country and submerses in the local culture. It combines good accomodation with authentic style and local food. It is a way to discover the country while driving the most beautiful and often smallest roads of the region.
Most rallies have limited entry of 30 cars.
Excellent price/quality ratio
The excellent price/quality ratio assures that many are coming back for subsequent rallies.
The Via Flaminia does not pretend to be a hard-core rally where the classification is all that counts. The Via Flaminia is neither a Tour where every car follows the leading car.
The rally with a smile
The Via Flaminia is a rally where the competition is a means of increasing the fun. There are no time constrains on the rally. The classification is done on basis of – correct – navigation.