Italy

Relais Franciacorta - Corte Franca (BS), Italy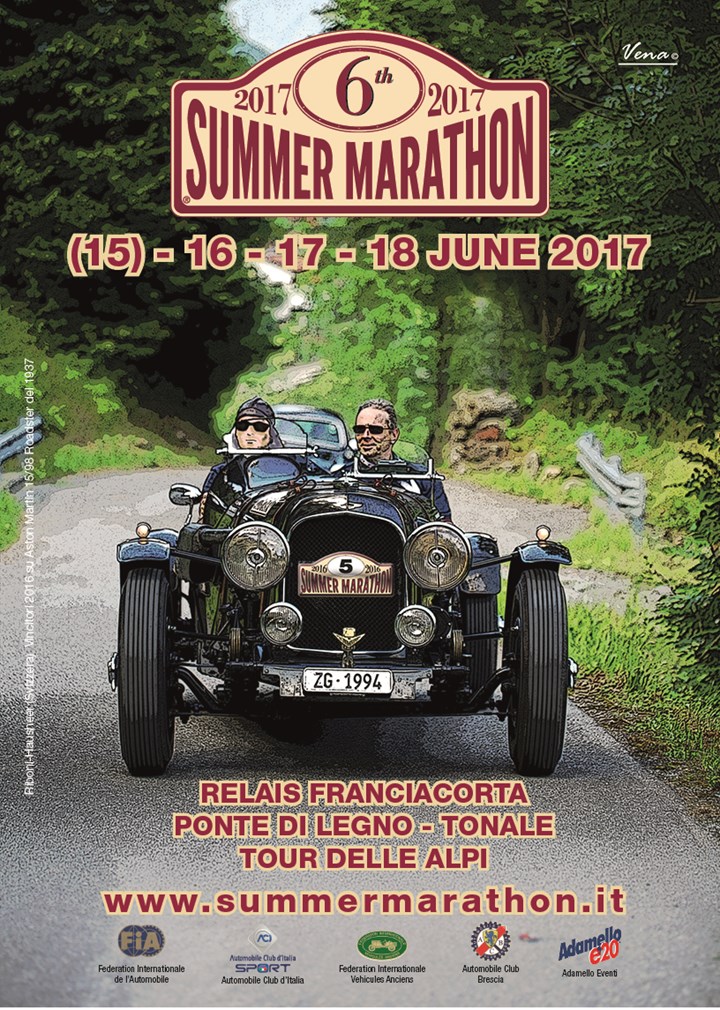 Event Type

Rally Competition

Date

14 June 2017

to

17 June 2017

Departure location

Italy Lombardy

Arrival location

Italy Lombardy Relais Franciacorta - Corte Franca (BS)

Website

Event organiser

Ferruccio Lissidini

Inserted By

Phone

+39 0364900300

Email

Document
International vintage
car race
Classic
Regularity – Concours d'Elegance.
60 classic time trials with precision timekeeping.
3 Concours d'Elegance with single ranking in 3 locations: Malonno - Pellizzano – Relais Franciacorta.
80 eligible cars built before the December 31th, 1977.
Special category Super Car for modern cars of high sport value.
3 stages of 730 kilometers.
8 Alpine Passes crossed, symbol of
historical marathons of the past: Presolana,
Vivione, Tonale, Gavia, Stelvio, Mendola, Carlo Magno, Crocedomini.
Landscapes with incomparable view, among the most beautiful in the world.
High-level logistic, with the advantage to stay,
at the end of each day, always in the same four-stars hotel.
Friday, 16th June, exclusive "Alta Quota" evening:
Welcome-drink at 3,000 mts
above sea level, with priceless view
of  Alps and Adamello's Glacier Piandineve.
Official Dinner at Restaurant "Passo Paradiso" (2,520 mts above sea level).
Tasting typical local products, planned along the route.
A rich jackpot, as usual, of exclusive value, prizes to any classified crew, VIP Package to every verified participant.
Tags: