Belgium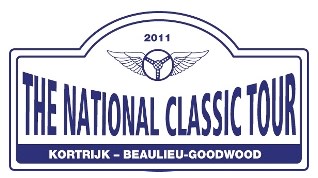 Event Type

Rally, Tour

Date

15 September 2011

to

19 September 2011

Location

Belgium

Website

Event organiser

Kiki BRUYNS

Phone

+ 32 475 74 50 34

Email
Sorry, we didn't receive an English translation
Voilà plus de 10 ans que le THE NATIONAL CLASSIC TOUR ® est organisé sous l'égide de la Fédération Internationale Automobile et ce, comme Rallye de Régularité.
Sans doute était il temps de modifier la nature de cet événement et penser à le faire évoluer vers un format peut être plus conforme aux attentes d'une certaine frange de sa clientèle.
Moins de voitures, plus de convivialité, un vrai voyage à la vitesse des autos d'antan, dans une région toute marquée par cette touche de confort et d'art de vivre tellement 'british'. Une région superbe, aux routes splendides, verdoyantes et tellement bucoliques.
Une région chargée d'histoire allant de la conquête de l'île par Guillaume aux tentatives d'envahissement de l'été 1940 repoussées par une Royal Air Force britannique gavée de courage, d'abnégation, de génie technique, d'adresse et de patriotisme.
Enfin, une région totalement liée à l'histoire de l'Automobile puisque nous y ferons un véritable voyage dans l'histoire et le patrimoine automobile anglais en visitant non seulement le Musée National de l'Automobile à Beaulieu mais aussi la Rolls Royce Motorcars Factory sans oublier la halte chez un grand constructeur de Formule 1 pour terminer en apothéose et en spectateurs privilégiés du fameux Goodwood Festival of Speed !!!
Enjoy this new experience.