Johannesburg, South Africa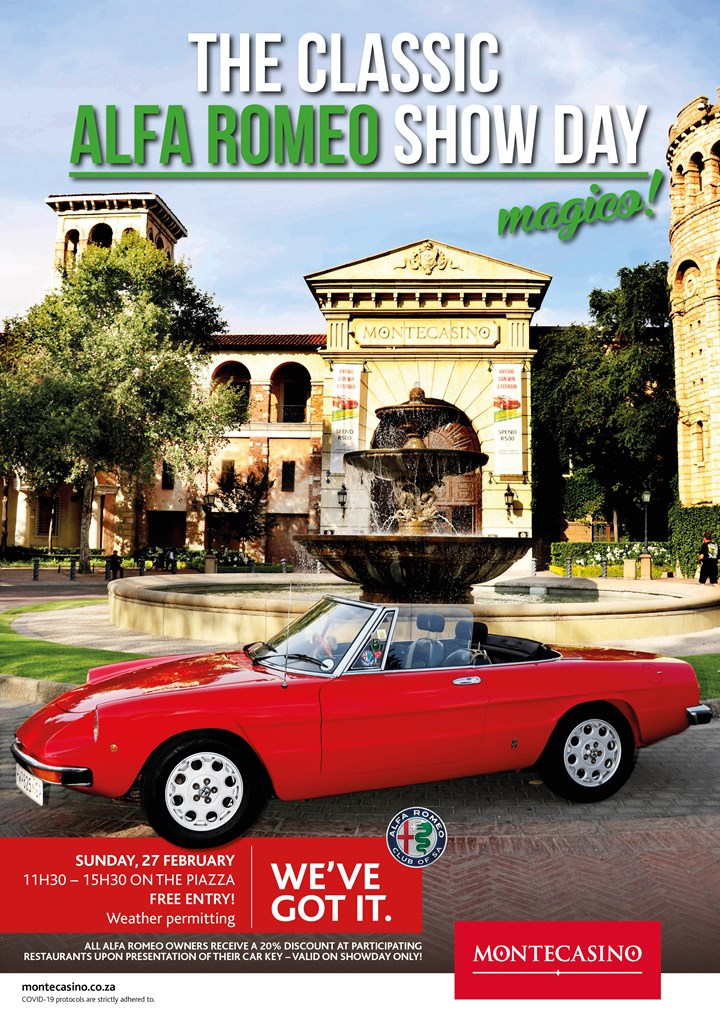 Event Type

Shows, Festivals

Date

27 February 2022

Location

South Africa Guateng 200 Johannesburg Piazza, Montecasino

Website
The theme for the day will be "Alfa Romeo over the Decades" and we have invited some of our members to park in the Piazza to help us paint a picture of Alfa Romeo over the years.

From the amazing collection of Alfa Romeos that we are so
privileged to have in the Club, we have selected approx 20 that will showcase
AR through the decades and these will be set up on the Piazza. 
We have also been given carte blanche in the Outdoor Arena
area and everyone, including non members, are invited to join us. 
Montecasino has arranged additional security for both areas including "Do Not Touch" signs clearly posted.  The day will kick off around 11h30 until
approx 15h30 but you are welcome to leave at any time if you so wish.
To sweeten the pot, Montecasino has negotiated a 20%
discount with the following restaurants.  If you would like to make an advanced booking, please contact them direct and take note of the T & Cs.
Portugalo (011 465 0754)
Verdicchio's (011) 511 1969
Casa Bella (011 568 4845)
The Hussar Grill (011 568 4517)
La Rosa (011 465 0408) 
Baglio's Italian Gelateria  
Terms and Conditions
20% discount on presentation of Alfa Romeo key
holders to a maximum of four people on total bill.
 To
assist the Club, please go to our Facebook page and click on "Going /
Interested" or drop me an email so we can keep track of expected numbers for the Outdoor Arena parking.
Alfisti, last year at our Concours we created a huge awareness for our marque, can we make it bigger, we firmly believe we can with your support and all the AR owners out
there!!!!!!!!!!!!!!

And the cherry on the top, the Alfa Romeo F1 Team will be launching on the same day, the C42 for this year's F1 season.

Tags:
Event created by this club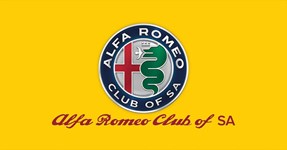 South Africa
ARCSA has been in continuous existence since 1973 and is affiliated to the Alfa Romeo Owners Association of SA (AROASA) which is the controlling body of all the Alfa Romeo Clubs nationwide. Through...
Marques: alfa romeo

Types: Alfa Romeo