Brussels, Bruxelles, Brussel, Belgium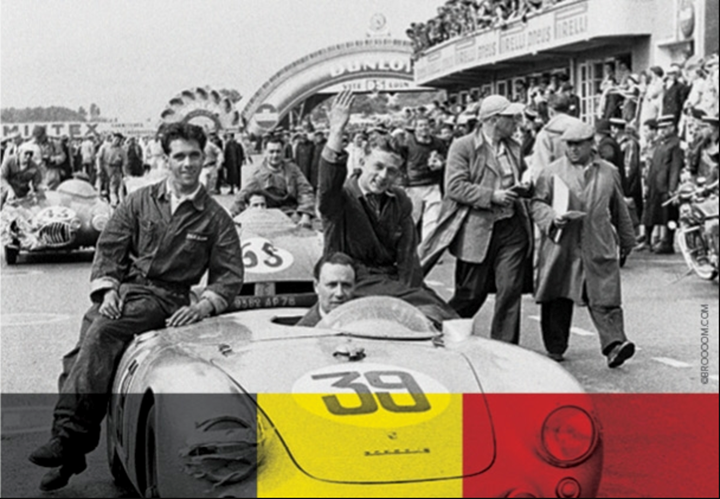 Event Type

Shows, Festivals

Date

05 May 2018

to

01 July 2018

Location

Belgium Brussels, Bruxelles, Brussel

Website

Event organiser

Autoworld Museum Brussels

Inserted By

Phone

+32 2 736 41 65

Email
The history of Belgians in the world's greatest race goes back to 1923, the year of the first edition. One hundred and one drivers and 296 participations resulted in 12 overall victories, 24 podium finishes, 48 class victories and one Ladies' Cup. A rich harvest, to be sure! Swaters, Beurlys, Bianchi, Frère, Gendebien, Mairesse, Rouselle and Dubois played a leading role in the first 'yellow armada'. 

The second wave did just as well, with drivers like Ickx, Boutsen, Dieudonné, Van de Poele, Duez, De Drijver, Witmeur, Libert, "Christine", Regout and many others. 

The exhibition "Belgians in Le Mans" that will be organised (with the support of the Belgian section of the "Automobile Club de l'Ouest") in the magnificent setting of Autoworld in May and June 2018 will honour them with some of the cars in which they competed. We can already announce the following cars: a Peugeot 905, an Argo-Porsche, a Porsche 934, a Shelby 350GT, etc. Various iconic cars that participated in the race and are usually exhibited in the Le Mans Track Museum will move to Brussels especially for this exhibition. 
---
About the organizer
Autoworld is a private museum which rents this building from the community. Managed by a great team and a motivated board of directors it is open almost 365 days a year. It is also the theatre of numerous prestigious events not all necessarily linked to the motor car. 

Over these last few years, and principally since 2010, the museum has undergone substantial transformations, permanent improvements and the setting-up of new zones such as "Sport & Competition" (2012), "Belgium at Autoworld" (2014) and the repair workshops (2015). 

Every two years, a prestigious scenographic exhibition is held on the mezzanine, attracting a large number of visitors, and several times per year temporary exhibitions, always automotive related, create an ever growing public keen to discover something different.