Maidstone, United Kingdom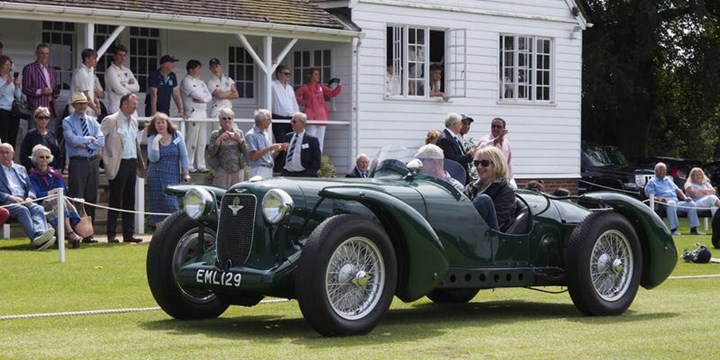 Event Type

Shows, Festivals

Date

13 May 2018

Location

United Kingdom ME17 3HL Maidstone Sutton Valence School Sutton Valence

Website

Event organiser

Sutton Valence School
The biennial Sutton Valence School Car Show will return in 2018 on Sunday 13th May. We would welcome you to join us for a day of classic cars and cricket on a (hopefully) glorious early summer's day on Upper. There will be a hog roast and bar, and the ever competitive 1st XI vs Old Suttonians Cricket match to sit and enjoy.
The second show held in 2016 proved even more popular than the first in 2014, and provided a variety of cars, motorcycles and tractors. These ranged in age from a brand new 2016 Jaguar F-Type Project 7 down to a 1908 Riley 12-18 Two Seat V Twin. The eventual winner of the 'Car of the Show' was a 1933 Petersen Blue Train Speed Six, which narrowly defeated a 1972 Ferrari Daytona in the public vote.
This year, as well as the usual offering of cars and motorcycles (anything pre-1985, and anything post 1985 of a significant marque), we would also like to encourage any OS or parents with classic commercial vehicles to bring those along to provide some additional variety. As in previous years, you may enter as many vehicles as you can find drivers, there are no limits on entry numbers. Also, we are happy to include any half completed projects, but please indicate that on the registration form so we know to expect a vehicle transporter.
Hopefully this will ensure that a record number of entries are received for this year's event. Although the event is still months away, it would benefit us greatly to have vehicular entries as early as possible to avoid a last minute rush. Please note that there is no registration to attend without a vehicle, please only complete the form if you will be bringing a vehicle to display.