Switzerland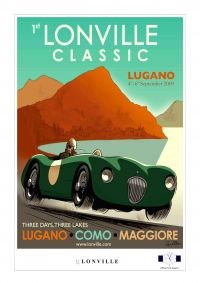 Event Type

Rally, Tour

Date

07 September 2009

to

11 September 2009

Location

Switzerland

Website

Email
Sorry, we didn't receive an English translation
The Lonville Classic is about enjoying classic cars, good company and fine food on the shores of some of Europe's most beautiful lakes. The glorious shapes and sounds of classic cars around these lakes and mountains present the perfect backdrop to launch Lonville's first new watch in 50 years, the Master One.
The Lonville Classic is a small and exclusive event, ensuring good motoring and the opportunity to meet old and new friends. We hope to welcome you to the Lonville Classic and to the fascinating world of Lonville Watches.
Gentlemen, start your engines!