Monaco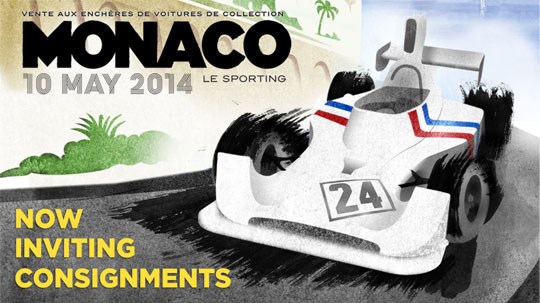 Event Type

Sale, Auction

Date

10 May 2014

Location

Monaco

Website
Sorry, we didn't receive an English translation
Space in our bi-annual Monaco auction, taking place May 10, at Le Sporting, is filling up fast. Speak to one of our car specialists today for inclusion in this special event.
Headlining this event is James Hunt's 1974 Hesketh Formula One car, which is the very first car made by the larger-than-life constructor for its larger-than-life driver. This same car went on to win in true James Hunt style at Silverstone in 1974!
Other notable vehicles include a 1966 Ferrari Dino 206 S Spider and a 1989 Aston Martin AMR1 Group C Sports-Prototype.
We must also make special mention of a fully restored 1958 Riva Tritone known as 'Via', which was ordered new by HSH Rainier III of Monaco and Grace Kelly!
Click here to view all of the confirmed lots, with many more to be added in the coming days.
This event, held in the world-famous principality, at the renowned Le Sporting Monte-Carlo, will be unforgettable. Click here to contact an RM Auctions car specialist.