LUXEUIL-LES-BAINS, France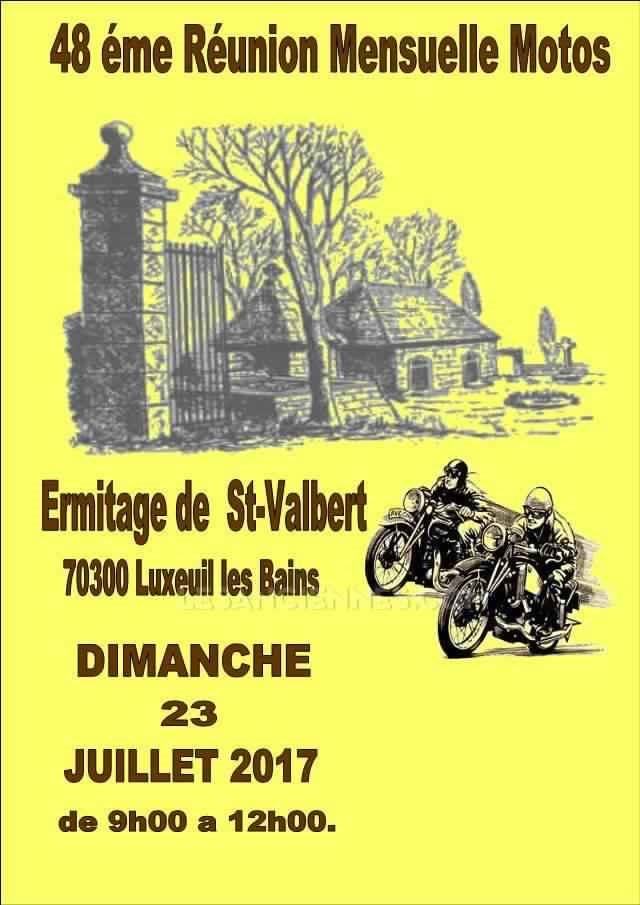 Event Type

Club Meeting

Date

23 July 2017

Location

France LUXEUIL-LES-BAINS Rue de l'ermitage 70300 LUXEUIL-LES-BAINS

Phone

+33646855097
This monthly motorcycle meeting is held from 9:00 to 12:00, the 4th Sunday of each month, at L'ermitage de St-Valbert towards Luxeuil les Bains 70300.

Reserved, for motorcycles and side - cars, of all displacement and all eras before 1985.

Modern motorbikes are also welcome.

This meeting is free and priority is given to user-friendliness, discussion and exchange.

Free entrance and free to the public.

Opening hours: 9h00 to 12h00

Please note: This Monthly Meeting is held every 4th Sunday of the month except January, February, March, April, May, June, August, September, October, November and December.