Megève, Switzerland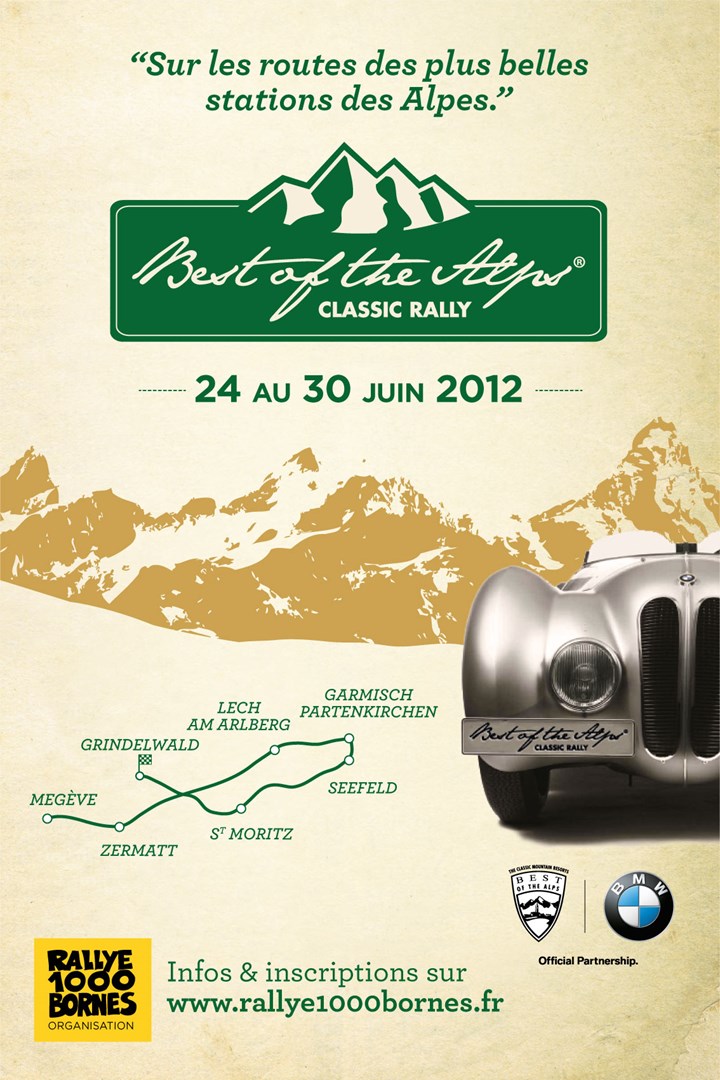 Event Type

Rally, Tour

Date

24 June 2012

to

30 June 2012

Location

Switzerland Megève

Website

Event organiser

Bosse Marc

Phone

0033 0627879597

Email
Sorry, we didn't receive an English translation
Un rendez-vous exceptionnel qui va relier les stations du club "Best of the Alps" entre France, Suisse, Allemagne, Italie et Autriche.
Au départ de Megève un parcours de près de 1500 kms , sans notion de régularité, pour savourer le meilleur des Alpes en début d'été. Arrivée à Grindelwald en Suisse.
Réservé à 40 voitures d'avant 1986 ainsi qu'à quelques véhicules d'exception.
A noter le partenariat officiel de BMW qui fera participer des véhicules de son patrimoine
Hôtellerie 4 et 5 étoiles, assistance, transport des bagages, visites.
Tout compris pour un équipage de 2 personnes en pension complète:3450 euros
Renseignements/Inscriptions: Marc Bosse Tel 00 33 06 27 87 95 97
[email protected]
www.rallye1000bornes.fr
ou www. bestofthealps-classicrally.com