Amougies, Belgium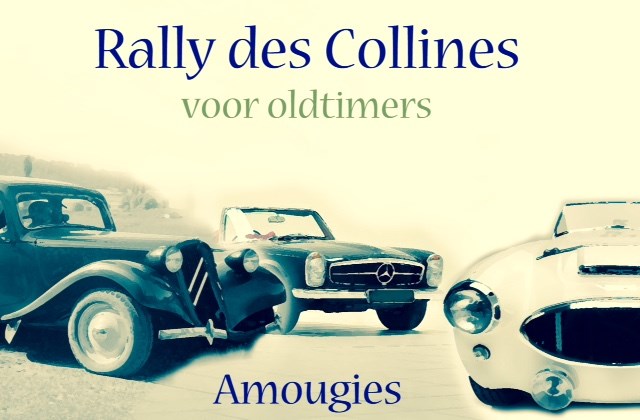 Event Type

Rally, Tour

Date

04 August 2019

Location

Belgium Amougies Zone du Grand Pré 11 7750 Amougies

Phone

+32496748707

Email
Sorry, we didn't receive an English translation

Rally des Collines. Prachtige rondrit voor oldtimers, deels Vlaamse Ardennen, deels les Collines, op zondag 4 augustus 2019. Inschrijving vanaf 8.30 uur.
Inbegrepen in de prijs van €40:
Prachtige rallyplaat.
Ontbijt, aperitiefstop met knabbels, lunch: soep, broodjes met bbq worst of kaas, koffie en dessert, namiddagstop, avondmaal: keuze tussen balletjes in tomatensaus of rundsstoofvlees met verse frietjes, sausjes en groentjes a volonté, 2 drankbonnetjes. (Alles is huisbereid)
Pas ingeschreven na betaling.
Inschrijven kan tot 26/07/2019 of vroeger indien volzet.