CHICHESTER, United Kingdom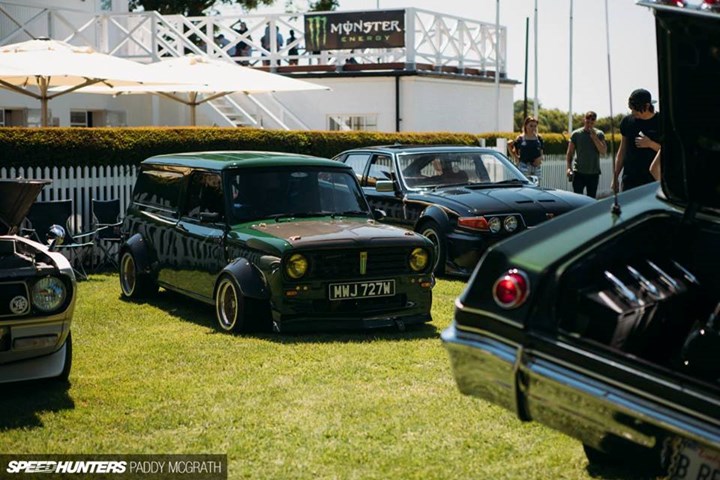 Event Type

Shows, Festivals· Racing, Trackday

Date

23 June 2018

to

24 June 2018

Location

United Kingdom CHICHESTER GOODWOOD MOTOR CIRCUIT, CHICHESTER

Website

Event organiser

Players Shows

Phone

+441243755073
Players Classic 2018…….A Festival of Automotive Perfection.
Goodwood Motor Circuit Chichester – Sat 23rd June and Sunday 24th June
The Original and the Best….
After 5 years of working With Goodwood Motor Cicuit we are now super excited to of been given the opportunity to grow the event into one of Europes largest all marque Show and Shine Event. We will be continuing to host the Track Day on The Saturday and continue the chilled vibe throughout the weekend, with the added bonus of a Monster Energy Party on Saturday Evening. Sunday will then see the Show and Shine also take to the track in a Breakfast Club style layout allowing an even bigger Show
As per previous years all cars will need to be pre selected and approved. Previous years the Saturday has been limited to 800 cars. This year with the addition of Sunday and extended the Show onto the Famous Goodwood Circuit we can raise this to over 1100 of Europes top show cars.
Public Gate entry and Public parking will be available on both days for those looking to check out some of the finest Cars and Displays the Uk and Europe has to offer. Show Cars and Passengers will need to be pre paid as per previous years.
Cost's-
Saturday – £20 per car and £15 per Passenger / Walk in public
Sunday – £20 per car and £15 per Passenger / Walk in public
Weekend Pass for Show Cars £35.
Camping is available at local sites inc goodwood.
We have a discount code for the Hilton at Arundel which can be provided.
Any queries please email [email protected] and Car Applications to [email protected]
** PLEASE NOT THE APPLICATION EMAIL HAS CHANGED FROM PREVIOUS YEARS
We look forward to seeing you there…
Players Crew..
"Throwing Bangers since 2006"